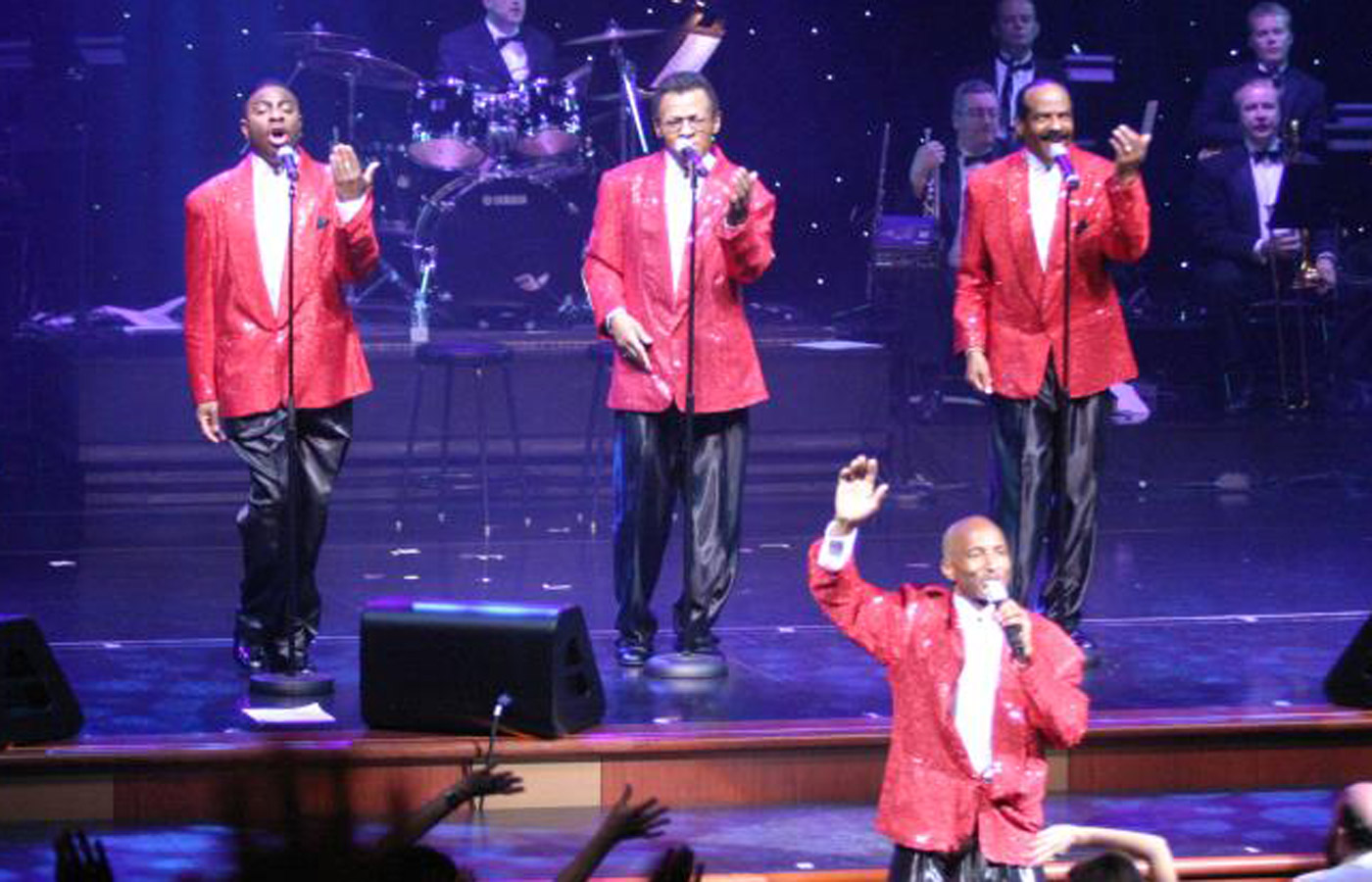 Kick off 2018 dancing in the aisles! One of the hottest tickets in Iowa this Sunday is the Des Moines Symphony's annual New Year's Eve Pops, featuring the classic sounds of Motown performed by award-winning vocal quartet Spectrum. Imagine your favorite Motown hits—from "Under the Boardwalk" to "Soul Man"—backed by the full orchestral power of the Des Moines Symphony.
Spectrum boasts four incredible singers, each a solo artist in his own right, but who come together in thrilling vocal harmony and a deft choreographic style that has become their trademark. The members consist of master recording artist Darryl Grant of Oakland, California; Chicago-born musician and versatile entertainer Pierre Jovan; David Prescott, the silky-smooth, soaring-voiced first tenor from Rochester, New York; and singer, actor, and group founder Cushney Roberts, from East Orange, New Jersey.
"This group was so highly regarded and acclaimed when they were here in 2012, that we decided to bring them back for a second visit," says Des Moines Symphony conductor Joseph Giunta.

Motown, the Detroit record company founded by Berry Gordy Junior, achieved spectacular and iconic success in its first decade; 79 Motown records reached the Top Ten of the Billboard record charts between the years 1960 and 1969. "That was unheard of then, and it absolutely is unheard of now," says Maestro Giunta.
On Sunday, December 31, at the Des Moines Civic Center, expect high-energy performances of '60s hits by the Four Tops, Marvin Gaye, Gladys Knight & the Pips, Martha and the Vandellas, the Miracles, the Jackson Five, Barbara McNair, Diana Ross & the Supremes … the list goes on.
Showtime is 8 p.m. Visit the Des Moines Symphony website for tickets.