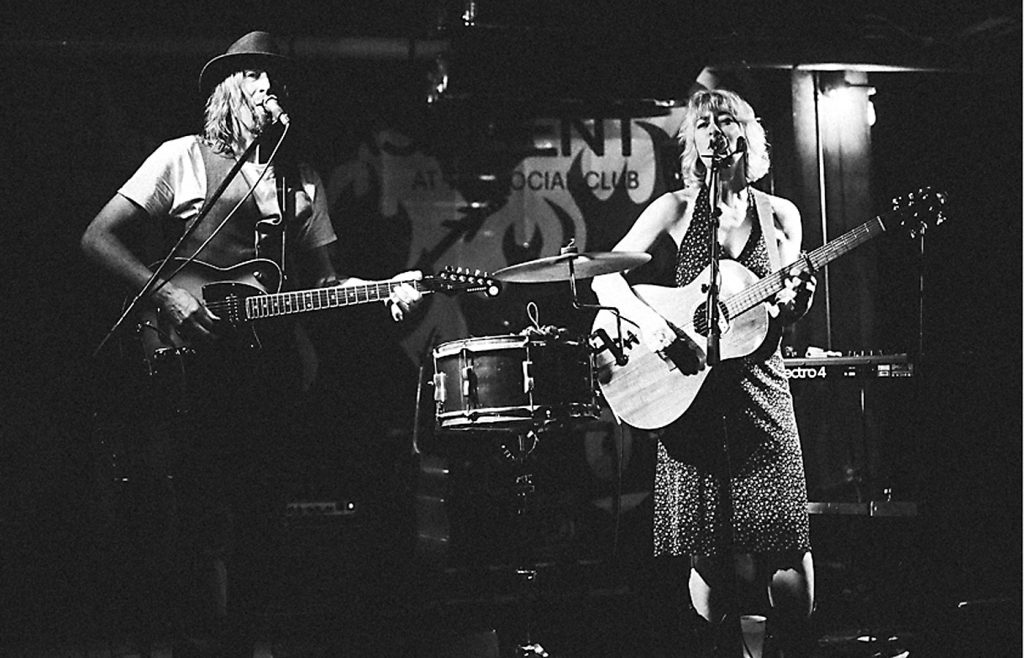 Society of Broken Souls, the folk noir duo of husband-and-wife songwriters Dennis James and Lauryn Shapter, returns to Café Paradiso on Friday, December 29, at 8 p.m. After kicking off a year of national touring at Paradiso last January, James and Shapter are bringing it back to where it all began.
In 2017, the duo, along with their roadie-manager Maisie (their dog), traveled some 20,000 miles, performing 97 shows in 18 states. The year was one of exponential growth as they learned to navigate the sometimes choppy waters of being full-time, touring musicians. While performing, traveling, and perfecting the art of boon-docking in a 22-year-old RV, they made a lot of new fans, changed a lot of strings, and found some time to write a few new songs.
This winter will find them in the recording studio, working on the follow-up to their 2016 album Things Still Left Unsaid. The new album is scheduled for release in the spring of 2018.
Their live show runs the gamut from stripped down, bare-bones acoustic arrangements to denser and edgier electric sounds. Taking turns on lead and harmony vocals, the two songwriters move through an ever-expanding array of instruments including guitar, piano, drums, and fiddle. James and Shapter fearlessly explore the spaces hidden from view, shining a light on the broken bits with grit and grace, all while celebrating the entirety of the human experience.
Society of Broken Souls hits the road again in April for another year of national touring. The December show at Café Paradiso is a rare local opportunity to hear what Ben Kieffer of Iowa Public Radio called a "songwriting powerhouse." Tickets are $10 in advance and $12 at the door.