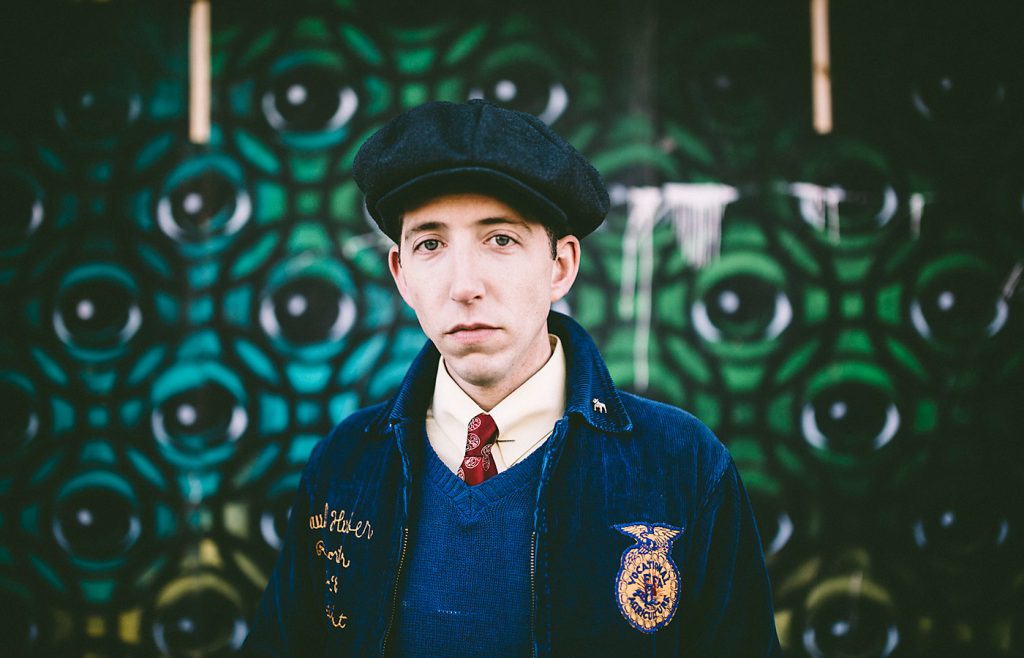 Pokey LaFarge and his band proudly play Midwestern music. Not Midwestern rock and roll—you wouldn't confuse their work with that of, say, John Mellencamp or Bob Seger. LaFarge performs music that incorporates the sounds of previous eras, absorbing elements of ragtime jazz, country blues, and swing styles from a time when the Midwest was at the center of American culture. Although LaFarge's music is rooted in the historical past, he and his crew make it fresh and new through energetic playing, literary songwriting, and sheer chutzpah. While they may not rock in the traditional sense of the word, they rock!
The instrumentation of LaFarge and his six-piece combo reveals how they differ from a typical band. LaFarge sings and plays a guitjo (a six-string banjo with the neck of a guitar), with Adam Hoskins on acoustic guitar, Joey Glynn on upright bass, Ryan Koening on harmonica, washboard, and snare drum, Luc Klein on trumpet, Alec Spiegelman on clarinet, baritone, and tenor saxophone, and Matthew Meyer on drums. They bring their magic to the Redstone Room in Davenport on Thursday, January 18. Last summer they played the Hinterland Music Festival, where the audience enthusiastically received them.
LaFarge originally hails from Bloomington-Normal, Illinois, has lived in Chicago, and has spent the last six years in St. Louis. Speaking over the phone, LaFarge talked about the Midwest's dual rural-urban identity. "It's both the Corn Belt and the Rust Belt," he said, "and what they have in common is that they both are often overlooked."
In terms of music, the Midwest has been vital to the American scene. LaFarge rolled off a list of cities and styles—"Chicago and St. Louis and the blues, Cincinnati and King Records, Detroit and Motown"—that are essential to the history of popular music. He explained that while rural sounds of the past may not have been recorded, their influence should not be overlooked. "What's cool about it was how it was embraced by the people who lived there and made it part of their lives," he said. "Not everyone felt it necessary to move to the big city to make a living, but they could find a way to make a life where they lived." The strength of the music scene was found in the support of family, friends, and neighbors.
LaFarge found that support himself, even though he's a relatively young man, born in 1983. "People were open to what I was doing, even though it may not have been thought of as hip on the coasts," he said. "In Los Angeles and New York, musicians fall out of the rafters wherever you go and aren't always appreciated. The Midwest provided me with an open road I could follow."
Ironically, it was the Midwestern aspects of his music that made him different and therefore appreciated on the coasts. Critics have even noted that going to a Pokey LaFarge show is like taking a trip to the Midwest—in a positive sense. "I don't even know if people on the East or West coasts really know anything about life here in the middle. We are just flyover country," he said.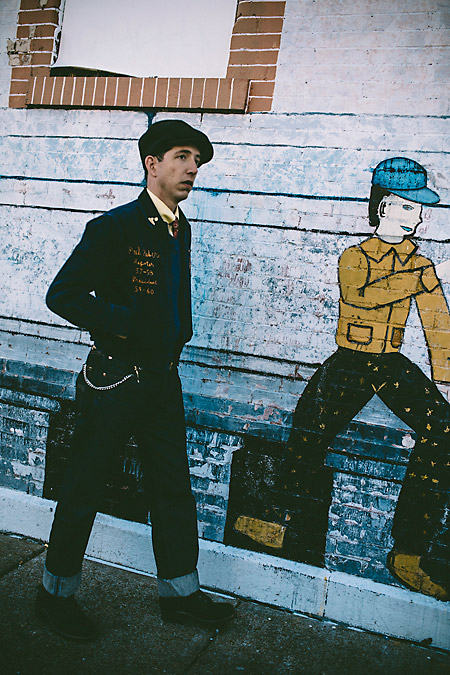 His music does much to enlighten them. LaFarge has successfully toured the coasts many times to large audiences. He also has played around the world in places as exotic as Bangalore, India, and Port Fairy, Australia. "Not everyone is familiar with the sounds of the past, whether they are from Asia, California, or even the Midwest itself," LaFarge noted. In a world where music is more accessible than ever, a person still needs direction to find the earlier good stuff. "My job is to show them the way," LaFarge said, "to take forward what has value and embrace what is positive in the music and the culture."
LaFarge's most recent record, Something in the Water (Rounder) received favorable reviews in publications as diverse as England's The Guardian, Texas's Austin Chronicle, and glossy magazines Q, Uncut, and American Songwriter. They all note LaFarge's penchant for writing compelling story songs and covering relatively unknown but wonderful chestnuts from the past.
LaFarge said he has a new album called Manic Revelations coming out in May that takes things a little further. "I felt more free to experiment than before," he said. LaFarge explained that this was more of a subconscious effort than a conscious one as he opened himself up to new ideas.
"A good song, like a good story, is one that is free of a deliberate message and says things that can be interpreted in multiple ways," LaFarge said. "I don't like to speak for other people . . . but want the songs and characters to speak for themselves."
LaFarge, the band, and his sound engineer co-produced the album together. LaFarge joked that he couldn't get his combo out of the loop even if he tried. "They are harder to get rid of than dermatitis!" he said. Like dermatitis, LaFarge's music creates an itch one just can't scratch enough.