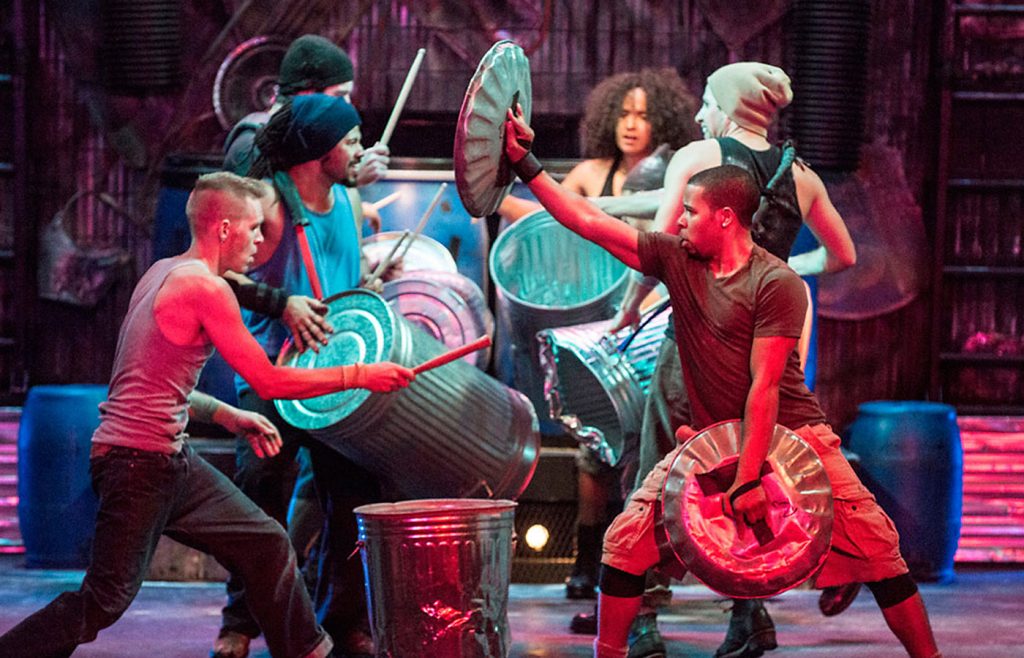 Stomp is an explosive, provocative, sophisticated, sexy, and utterly unique hit with audiences of all ages around the world. From its beginnings as a street performance in the UK, Stomp has grown into an international sensation over the past 20 years, having hit the stage in more than 50 countries and in front of more than 24 million people.
With an armful of awards, a batch of rave reviews, and many appearances on national television shows, Stomp comes to the Sondheim Theater in Fairfield on Thursday, January 25, for a sold-out performance, and to the Des Moines Civic Center for four shows January 26-28.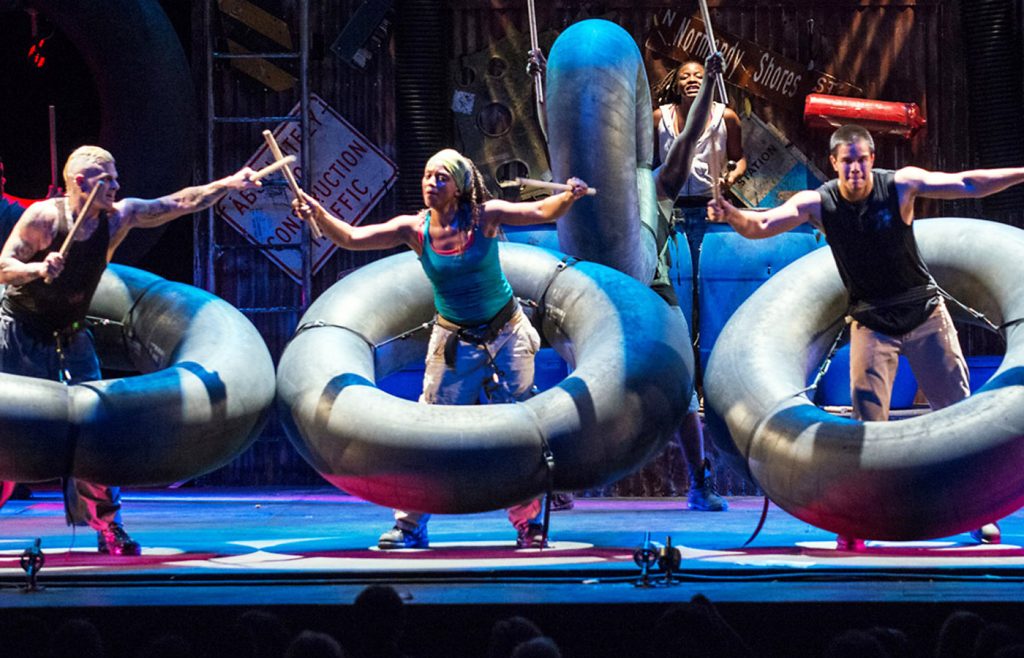 The performers "make a rhythm out of anything we can get our hands on that makes a sound," says co-founder and director Luke Cresswell. A unique combination of percussion, movement and visual comedy, Stomp has created its own inimitable, contemporary form of rhythmic expression. Both household and industrial objects find new life as musical instruments in the hands of an idiosyncratic band of body percussionists. It is a journey through sound, a celebration of the everyday, and a comic interplay of characters wordlessly communicating through dance and drum.
Even if you've already seen Stomp, this percussive hit brings new surprises, with two new full-scale routines using props like tractor-tire inner tubes and paint cans. Created by Luke Cresswell and Steve McNicholas, Stomp continues its phenomenal run with four global productions: the ongoing sell-out production at New York's Orpheum Theatre, a permanent London company, plus North American and European tours.