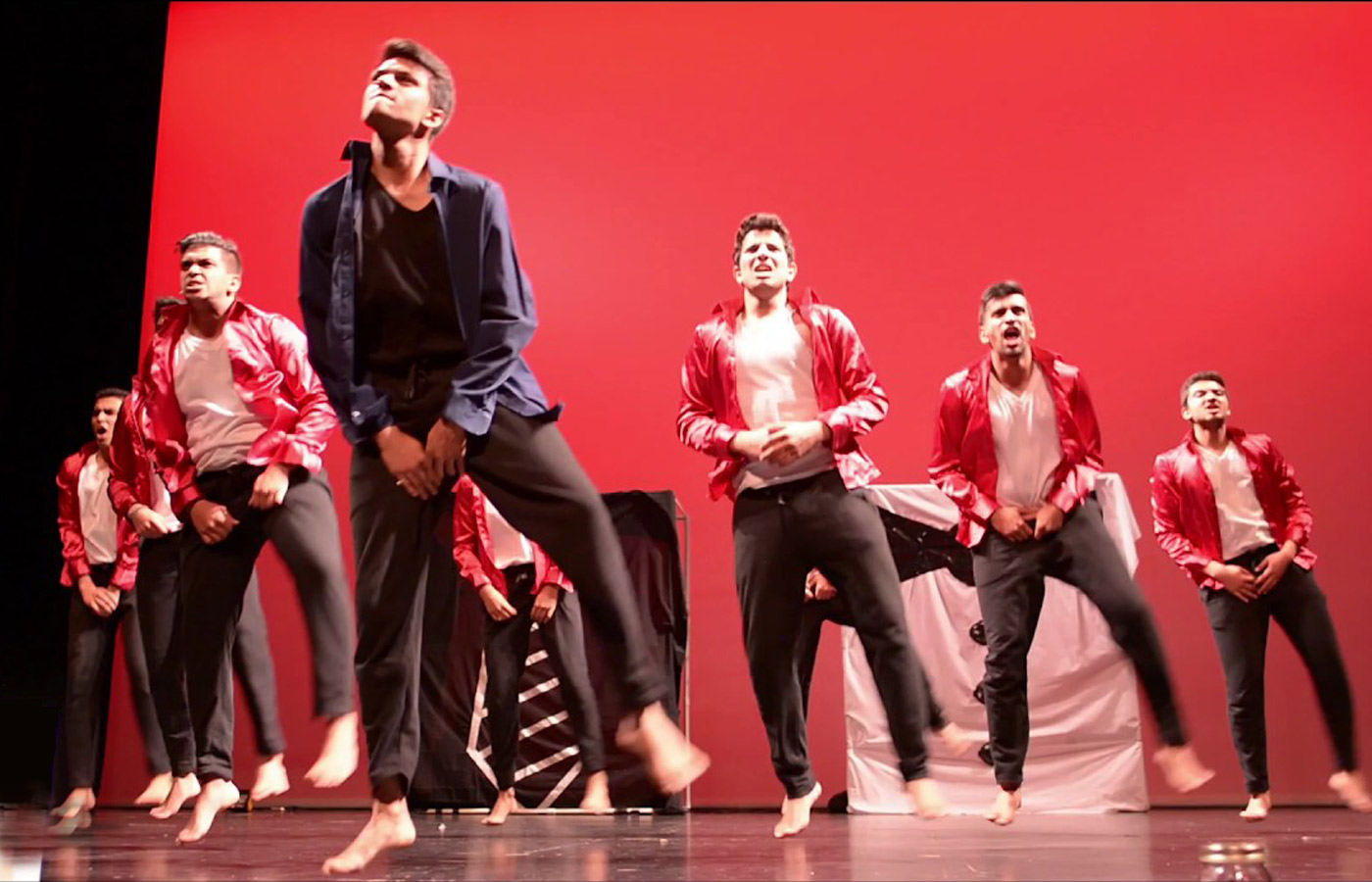 Nachte Raho, a South-Asian dance competition hosted by the University of Iowa's Indian Student Alliance, started out in 2003 as a small contest. In recent years, it has transformed into one of the largest dance competitions in the Midwest, featuring top university dance teams from across the country. In fact, Nachte Raho has gotten so popular, a change of venue was needed this year to keep up with the crowds. The 2018 Bollywood-fusion showdown takes place at Hancher Auditorium on Saturday, February 17, from 6:30–9:30 p.m.
Now in its 16th year, the program will host eight dance teams from around the country to compete against each other for prize money and the coveted "People's Choice Award." This year's talented teams are: UIUC Fizaa, Chicago Adaa, NSU Maasti, GT Qurbani, Spartan Zaariya, UT Saaya, UTD Chalak, and Wisconsin Surma.
Nachte Raho is also excited to present exhibition acts by Iowa Andhi and by Novi Nazar, an award-winning high school Bollywood-fusion team from Novi, Michigan. Audiences can expect to see some hip-hop and classical from this year's teams—but always with a twist of Bollywood.
"This event is so celebrated because we are in the heart of the Midwest and there is so much diversity around us," ," says Nachte Raho 2018 Director Megha Patel. "This is a great way to show the people of Iowa City the Indian population and culture. Dancing brings people together."
For tickets and info, visit the Hancher website.
Read more about University of Iowa's Indian Student Alliance. Twenty percent of Nachte Raho 2018 ticket profits will go towards the Indian Development and Relief Fund (IDRF), supporting needed healthcare and healthcare education in cities, towns, and hard-to-reach places.