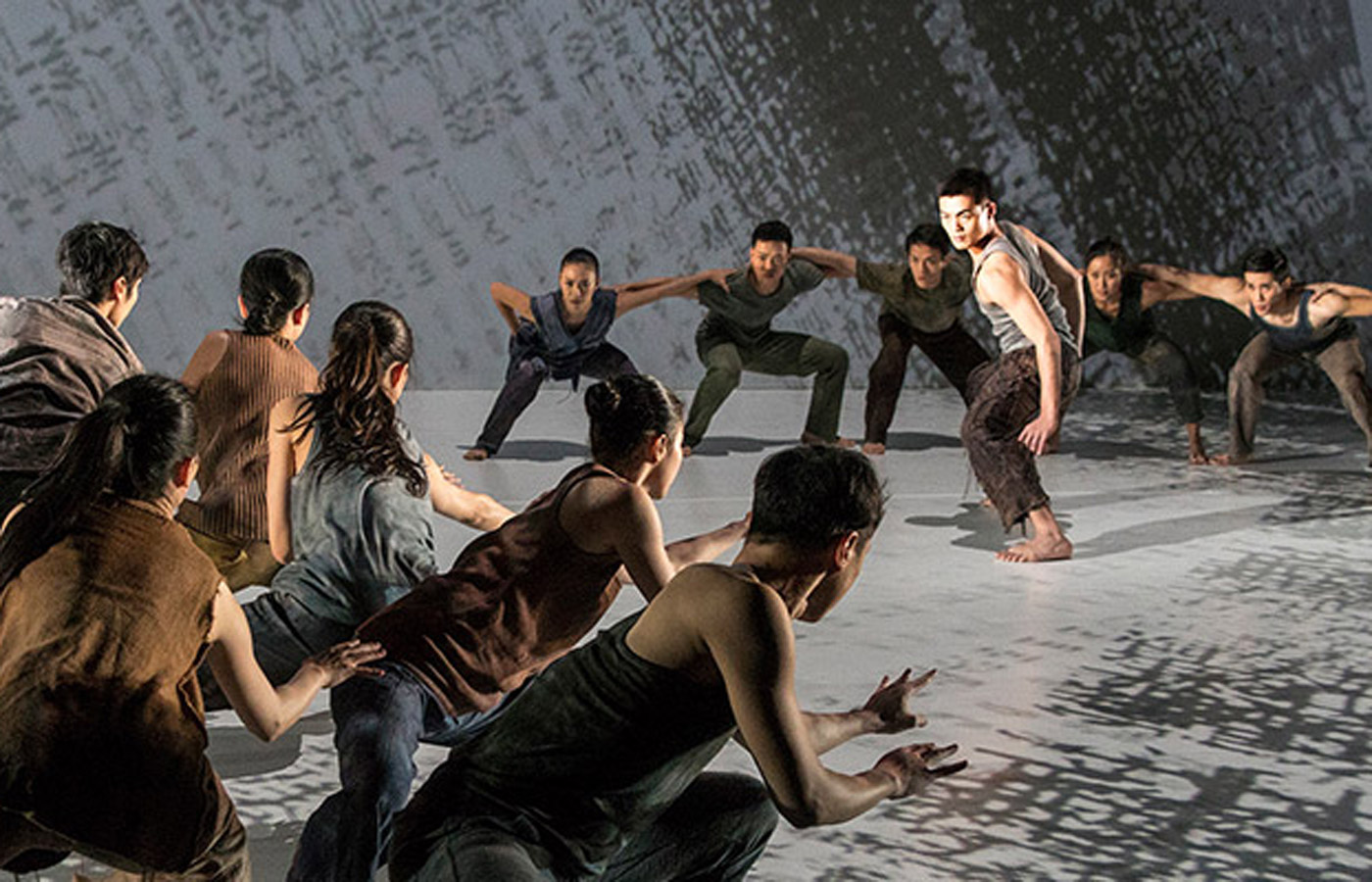 Formosa: "the Beautiful." In the 16th century, when approaching the coast of a verdant island, Portuguese sailors exclaimed with admiration "formosa," which became the former name of Taiwan. Inspired by the abstract beauty borne from land and lore, Lin Hwai-min's Formosa for Cloud Gate Dance Theatre of Taiwan uses gesture, script, and song to create a lustrous universe—a playground of love and life, mediated by tragedy, hope, and rebirth—against a backdrop of projected written characters coming together and breaking down like waves. Formosa is inspired by the landscape and history of Taiwan while also reflecting on universal human experiences.
Lin Hwai-min, the founder and artistic director of Cloud Gate Dance Theatre of Taiwan, is a University of Iowa graduate, earning his MFA from the UI Writers' Workshop in 1971. He received his first training in modern dance while he was a UI student. After studying at the Martha Graham Center of Contemporary Dance, he founded Cloud Gate in 1973. The company blends Asian traditions with a modern sensibility to create beautiful works performed to great acclaim around the world.
In 2013, Lin Hwai-min followed in the footsteps of Martha Graham and Pina Bausch to win the Lifetime Achievement Award from the American Dance Festival—the "Nobel Prize of modern dance."
Attend a special matinee performance of Cloud Gate's Formosa at Hancher Auditorium this Sunday, February 25, at 2 p.m.