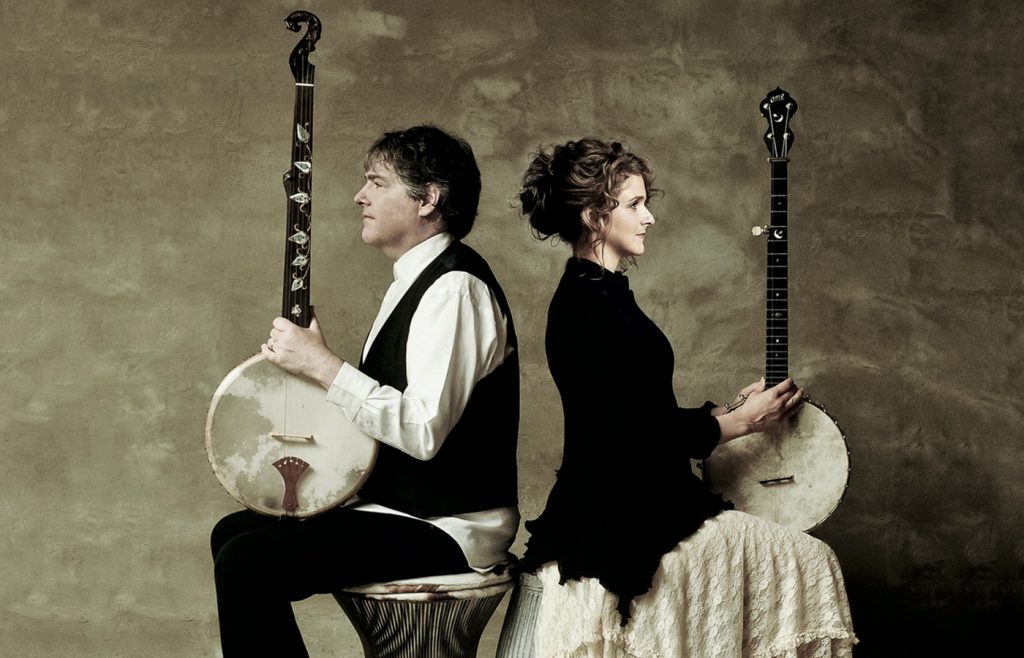 Called "the king and queen of the banjo" by Paste Magazine, Béla Fleck and Abigail Washburn have a musical partnership like no other. Béla Fleck is a 15-time Grammy Award winner who has taken the instrument across multiple genres, and Abigail Washburn is a singer-songwriter and clawhammer banjo player who transformed it by combining it with Far East culture and sounds. Fleck has the virtuosic, jazz-to-classical ingenuity of an iconic instrumentalist and composer with bluegrass roots. Washburn has the earthy sophistication of a postmodern, old-time singer-songwriter and she has drawn acclaim for her solo albums.
Béla and Abigail will hit the stage at the Englert Theatre on Sunday, February 25, at 7 p.m., performing pieces from their Grammy-winning self-titled debut album as well as their new record, Echo in the Valley. With one eye on using the banjo to showcase America's rich heritage and the other pulling the noble instrument from its most familiar arena into new and unique realms, Béla and Abigail meet in the middle, head-on, to present music that feels wildly innovative and familiar at the same time.
Béla met Abigail at a square dance in Nashville, and they married in 2009. Now they travel together in a tour bus with their four-year-old son Juno. Whether at home, on stage, or on record, their deep bond, combined with the way their distinct musical personalities and banjo styles interact, makes theirs a picking partnership unlike any other on the planet.
Writes Talia Schlanger on npr.org, "Both artists have built lives on squeezing more sound, story, and emotion out of the banjo than you may have thought possible—she in the clawhammer style of her hero Doc Watson, and he from the three-finger school of Earl Scruggs."