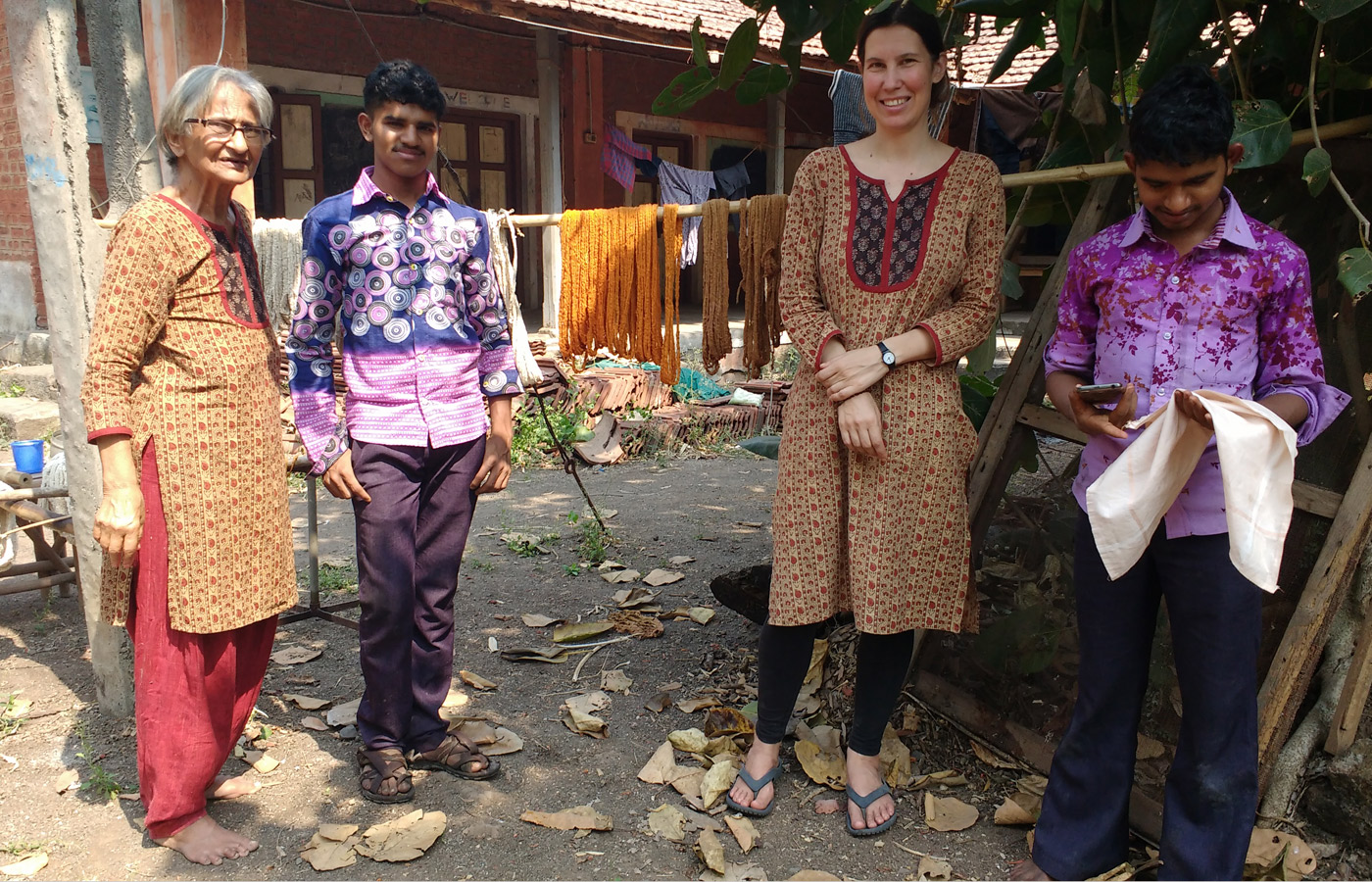 From fiber to cloth, and from grain to bread. Next Thursday afternoon, March 15, from 1–4 p.m., stop by the At Home Store on the west side of the Fairfield square for a unique event focusing on the spirit of self-reliance. Enjoy a pleasant afternoon in good company—spinning, weaving, knitting, sewing, grinding wheat, and baking bread.
"Bring your craft and join us, or come by to visit," says event organizer and local clothing designer Torrey Witherspoon. "We will be baking bread in the oven, as well as outside with a dutch oven. Come try hand-grinding wheat, hand-kneading bread, or outdoor cooking."
You're also invited to bring a project that you're working on, or learn about the process of turning fibers into cloth by hand. "We will have samples of fibers, yarn, and cloth, and will demonstrate different steps of the process," says Witherspoon. "All are welcome!"
This event was inspired by the life of Narayan Desai, an independence and peace activist from India, who spun cotton from the age of six every day of his life, and who grew up with Mahatma Gandhi.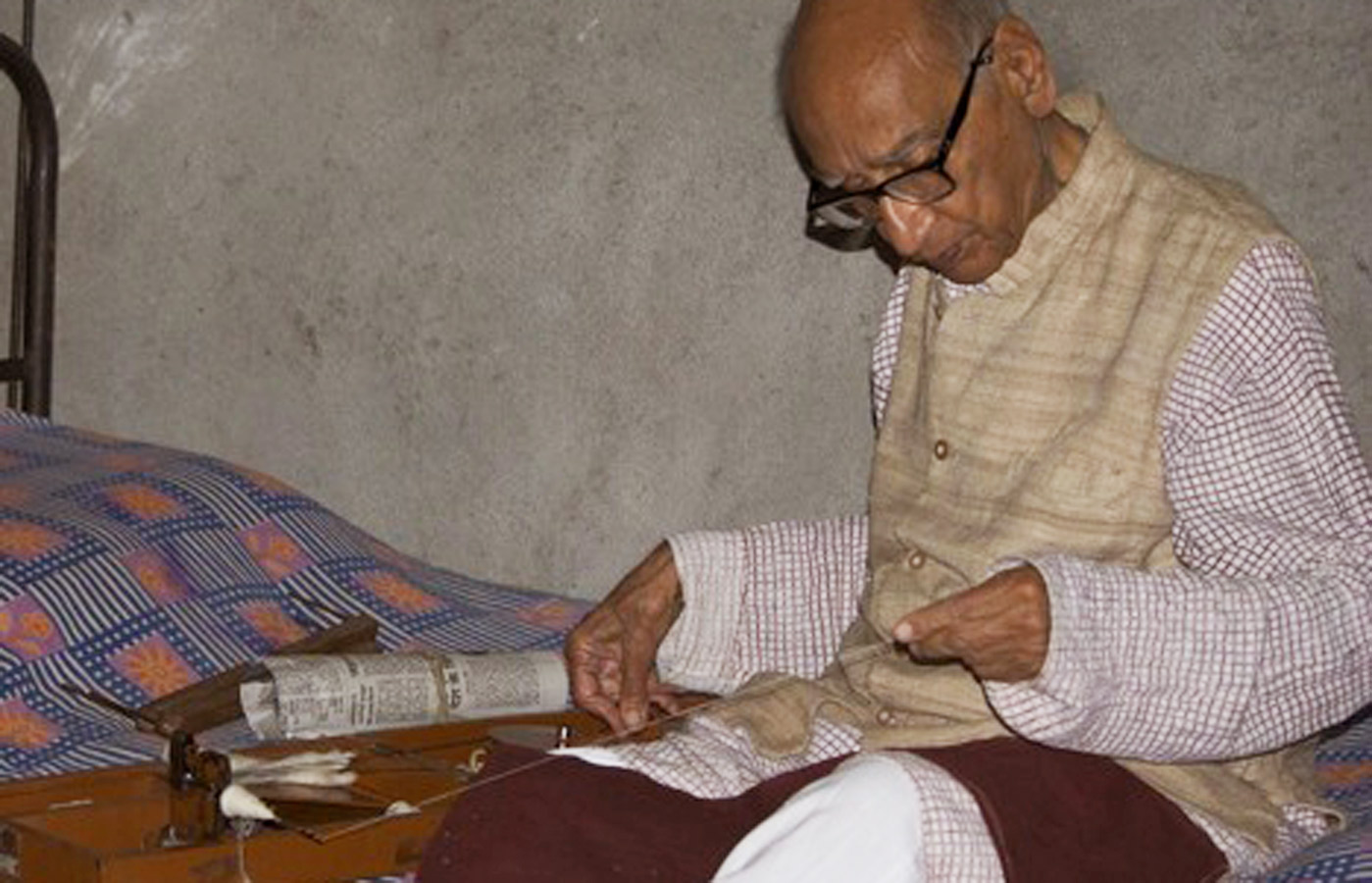 March 15th marks the 3rd anniversary of Mr. Desai's death, and to remember the day, his daughter, Dr. Sanghamrita Gadekar will be hosting a full day (12 hours) of continuous spinning. Beginning with prayer, students young and old will participate throughout the day at the Sampurna Kranti Vidyalaya school in the village of Vedchhi, Gujarat.
The spinning of cotton thread was part of the independence movement started by Mahatma Gandhi, who advocated for the spinning and weaving of khadi cloth as a means to re-establish self-reliance amongst India's rural villages.
During her recent travels in India, Witherspoon connected with Dr. Gadekar while learning about khadi and natural dyes. "She's super wonderful," says Torrey. "She was telling me about this event she's doing in honor of her father, and I said, 'We'll try to do something in Iowa, too—it would be fun to do something in both places!'"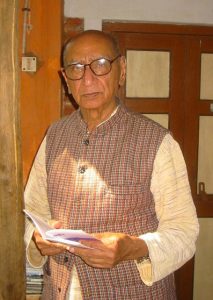 Narayan Desai spent his life focused on helping people, teaching, and peace activism. He was an accomplished author, and wrote the first biography (four volumes) of Gandhi in Gujarati, the language of Gandhi's home state. He traveled around India, and around the world, reciting Gandhi Katha, a multi-day performance incorporating play and song, about the life and teachings of Gandhi. Desai would tailor the katha to each location, often translating (or rewriting) the stories and songs into the local language so that each group could understand and better relate to the story.
Narayan Desai focused on education, starting a school in rural Gujarat, which taught many things, including spinning, weaving, and natural dye techniques. He was a peace activist and advocated for the inclusion of all people, religions, and ethnicities.
"We are taking this day to remember his good work and example, by taking actions towards self-reliance!" says Witherspoon.
For more information, call the At Home Store at (641) 472-1016, or stop by the store, located at 52 N. Main Street in Fairfield.