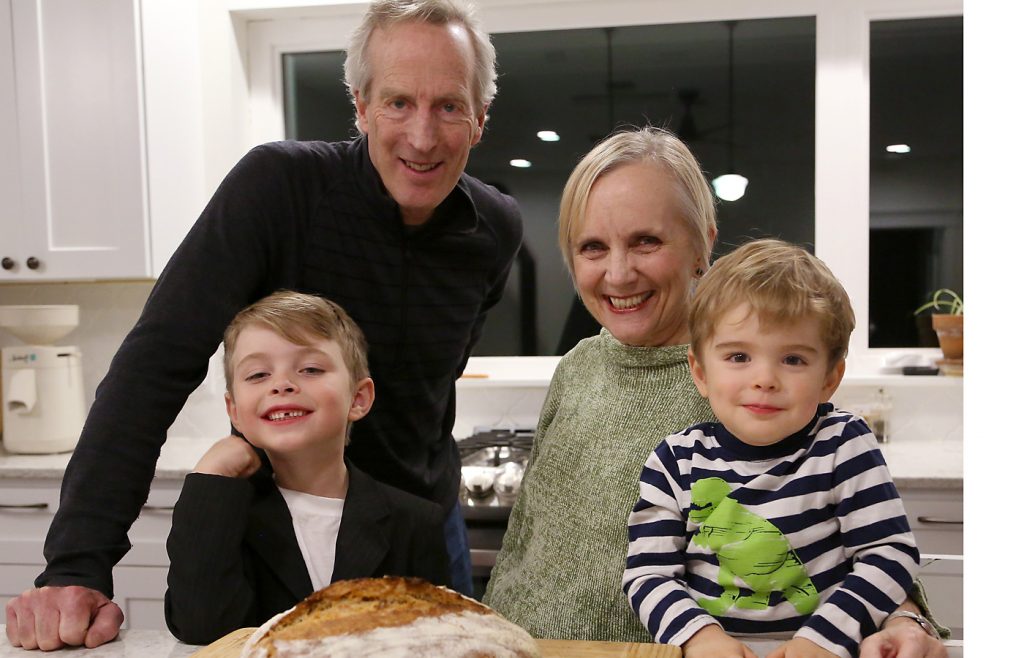 As self-described bread freaks, Eric and Denyce Rusch feel it's morally imperative for everyone to have access to freshly baked bread as often as possible. Inspired by a New York Times story featuring baker Jim Lahey's no-knead bread recipe, Eric began experimenting. Soon afterwards, in 2006, the Rusches launched Breadtopia, their Internet baking supply business. By September 2016, Saveur magazine readers had voted Breadtopia the Reader's Choice Winner for Best How-To Food Blog.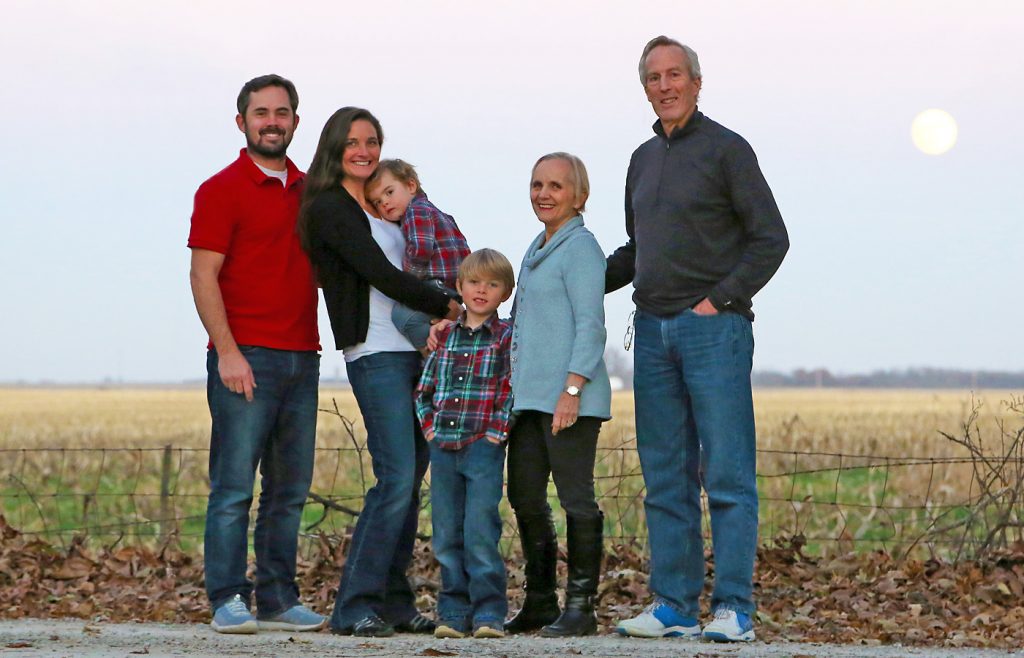 Eric and Denyce have long been entranced by baking. Denyce ran a bakery in the 1980s and Eric has been "messing around with sourdough" since his 20s. Now Breadtopia is a family business. Eric and Denyce are co-owners, Denyce's son, Galen Saturley, is VP of operations, and his wife, Liza, is in charge of special projects and recipe testing. Breadtopia employs an additional five people, who Denyce says are "indispensable to our success."
Solid Advice & Premium Ingredients
The Rusches have created a number of easy no-knead and sourdough bread recipes and tutorials on their website, and also run a wildly popular bread-making forum. Their website not only dispenses invaluable advice and encouragement, but it also sells premium bread-making ingredients and supplies, as well as organic grains and flours, with a focus on whole and heirloom grains. Their mission is to provide everything a home baker might need to bake artisanal bread. Mixing bowls, dough whisks, proofing baskets, electronic timers, and bakeware are all available. They even sell reasonably priced premium grain mills, so anyone can get the optimal taste and nutrition of freshly ground flour.
Can-Do Bread Making
Eric wants everyone to know that bread making is easy, and insists that no one should be intimidated. "It can be really simple," he says. "It really only requires 5 to 10 minutes of actual work. The rest of the time is waiting for the yeast to do its work."
No-knead recipes have a higher percentage of liquid ingredients. A wetter medium automatically encourages gluten strands to align themselves, allowing the bread to rise and develop an open crumb structure. So instead of having to knead dough for 15 to 20 minutes, a no-knead baker merely has to stretch and fold the dough three to four times, at 15-minute intervals.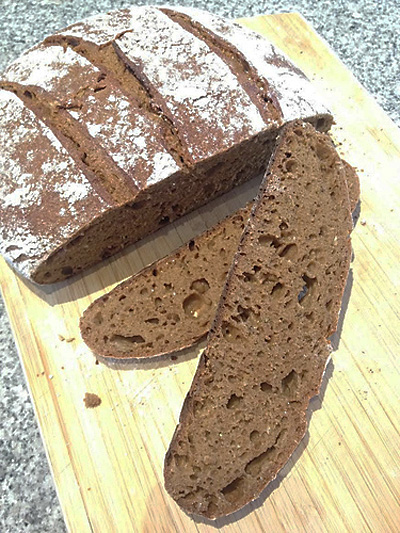 No-knead dough comes out best if baked in special unglazed bakeware, which absorbs excess water and helps produce a lovely, crispy crust.
The Value of Ancient Grains
The Rusches promote heirloom grains and slow-fermented bread recipes because they're more digestible. Many people who have trouble eating modern wheat can tolerate einkorn, emmer, and spelt. These ancient forms of wheat have more protein and less gluten than modern wheat, making them easier to digest. The slow fermentation time of traditional sourdough breads also allows the yeast to pre-digest some of the proteins, which adds to its digestibility. However, these grains all still contain gluten, so the truly gluten intolerant should avoid them. The Rusches are currently developing gluten-free flours, and hope to have them available soon.
Free your inner artisan bread baker at breadtopia.com.