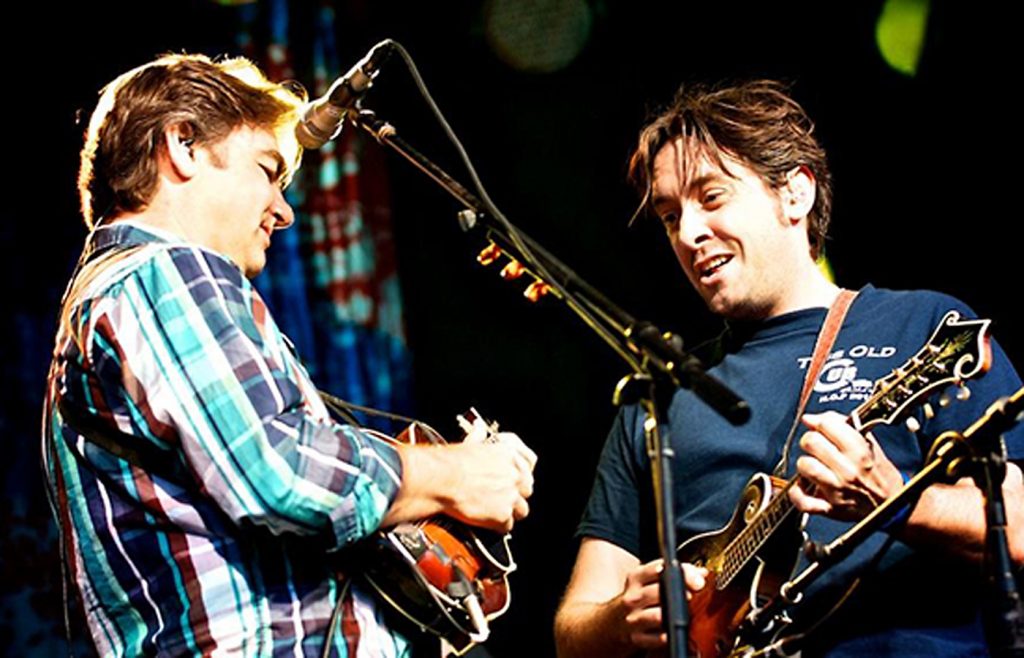 Fairfest at the Sondheim Series continues with arguably the best set of musicians to share the Sondheim stage in one night. The Travelin' McCourys and Jeff Austin, former frontman of Yonder Mountain String Band, and his new band, are teaming up to bring the Gratefull Ball to the Sondheim Theater in Fairfield on Friday, March 16, at 7:30 p.m.
The Grateful Ball, a bluegrassified tribute to the Grateful Dead, begins with a set from the Jeff Austin Band followed by a set from the Travelin' McCourys, and ends with a combined set of modern bluegrass arrangements of Grateful Dead songs.
No other band today has the same credentials for playing traditional and progressive music as do the Travelin' McCourys. As the sons of bluegrass legend Del McCoury, Ronnie McCoury (on mandolin) and Rob McCoury (on banjo) continue their father's work—a lifelong dedication to the power of bluegrass music to bring joy into people's lives.
The Travelin' McCourys do not stand still. They are on the road, and online, entertaining audiences with live shows that include some of the best musicians and singers from all genres. It's always different, always exciting, and always great music.
They can push forward so far because their roots are so deep. The band has a confidence that only comes with having paid their dues with 20 years on the bluegrass road. Other groups and new fans hear this immediately—the tight rhythm, the soulful material, and the confidence in taking bluegrass from the safety of the shore into uncharted waters.
Ronnie says, "We like to go in and play traditional bluegrass music the way we do it with Dad, but we also like to be able to step into situations where we can really stretch out. If we need to plug in, we'll plug in. We're open to anything."
It's that attitude, backed up by talent, that marks great musicians, traditional or progressive. The Travelin' McCourys are 21st century musical pilgrims and adventurers. They're onto something new, just like Bill Monroe was in the 1940s, but now we can see and hear that adventure live.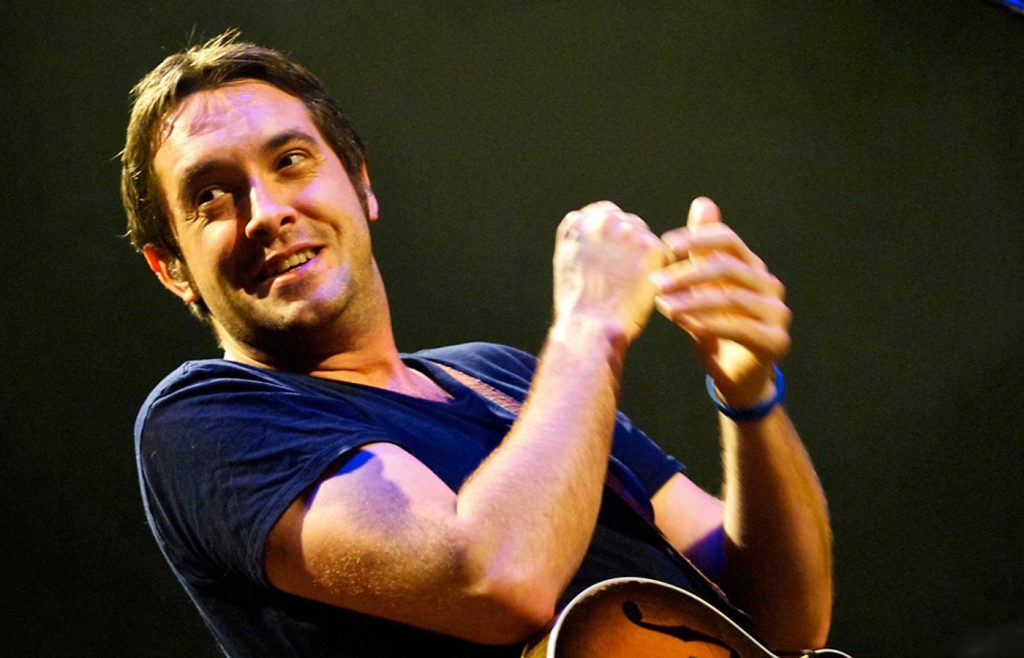 The other half of the Grateful Ball is former Yonder Mountain String Band mandolinist and frontman Jeff Austin and the Jeff Austin Band. Austin is celebrated for his fleet fingers and penchant for improvisation, but those qualities also speak volumes about how he chooses to live. Austin has cultivated his natural musical abilities and allowed himself to be driven by his boldest instincts.
The career of the Colorado-based artist has already seen him break through jam and bluegrass scenes, play stages from the Fillmore Auditorium to Red Rocks Amphitheater, and outdoor events like Telluride Bluegrass Festival and Bonnaroo Music and Arts Festival, among many others. With the launch of his solo career in 2014, Austin is now building on the foundations of previous ventures while honing his own sound and charting new courses.
"I've learned a lot from the people I've played with," says Austin who has shared stages with such luminaries as Del McCoury, Jerry Douglas, Sam Bush, Earle Scruggs, Jon Fishman, and Phil Lesh. And its artists such as these who have helped crystalize Austin's idea of what he wants to do as he moves forward with his eponymous project. "From both the rock side and the bluegrass side," he explains, "I've learned a lot about song structure, solo ideas, playing with guts, and being who you are."
In truth, Austin only began playing the mandolin a few years before cofounding progressive bluegrass outfit Yonder Mountain String Band, a group with whom he parted ways in 2014. And, picking prowess aside, Austin has always considered his voice to be his first instrument. He was drawn to singing from a young age, pursuing musical theater in high school and college. That passion is still evident in his approach to song craft.
Tickets for the Grateful Ball are available at the Fairfield Arts & Convention Center ticket office, (641) 472-2787 or at www.FairfieldACC.com.