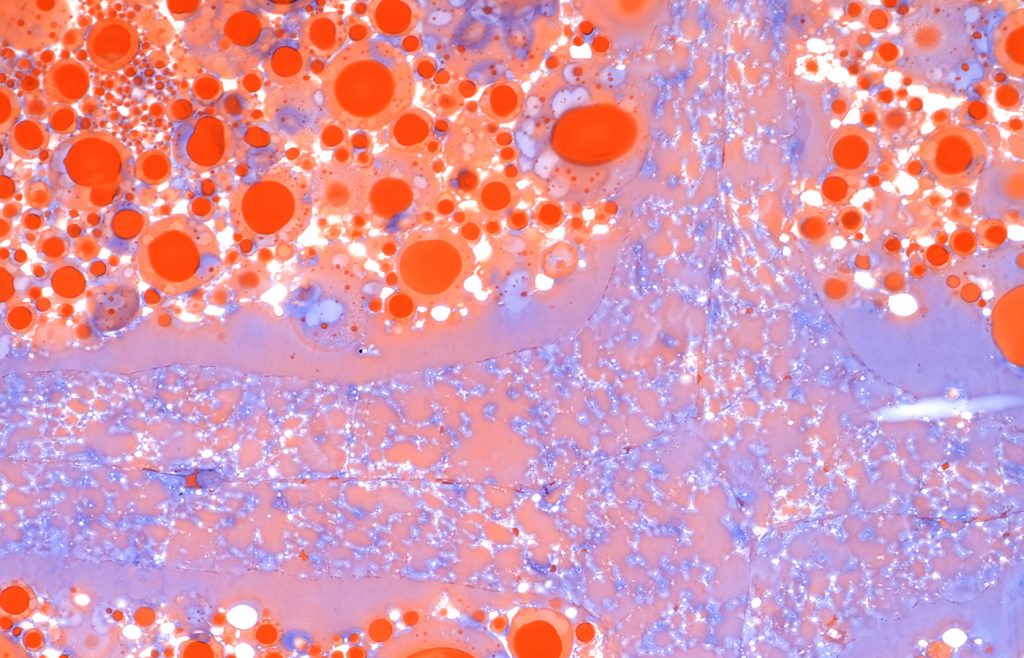 Faulconer Gallery, an arts and culture gem on the campus of Grinnell College, has opened a timely exhibition on the intersection of visual arts and science. Timely, because academic spheres are currently pondering the overwhelming student interest in science, technology, engineering, and mathematics (STEM) majors as opposed to the humanities.
Making Life Visible: Art, Biology, and Visualization, on display through June 10, shows the obvious and necessary connection between biology and art. Its location on a college campus makes it well suited for this growing conversation around the sciences and humanities.
Curated by Dr. Lesley Wright, director of Faulconer Gallery, and Dr. Jackie Brown, professor of biology, the artworks cross multiple mediums and time periods. With 16 contemporary artists and historical material dating back to the 17th century, the exhibition provides a broad and beautiful look at how art and biology are in constant dialogue.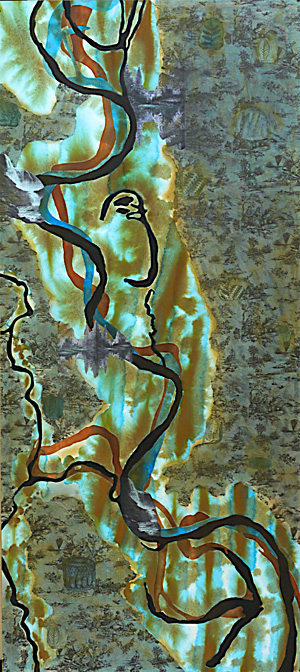 On one side of the gallery you will see the microscopic photographs of tissue samples by Damien Laudier, which simultaneously document a scientific process and produce an abstract work of art. On another side, you will see 19th-century illustrations that trace the roots of scientific pursuit. Through various scientific processes, the invisible becomes movingly visible. Gregg Dunn reveals the firing neurons of a brain in a mesmerizing maze of colors in Brainbow Hippocampus. These works and others in the exhibition offer scientific value while producing aesthetically stunning works of art.
Grinnell College senior Julia Shangguan, who worked for Dr. Brown and Dr. Wright in developing this exhibition, will be graduating this spring as a major in both studio art and biology. Her academic path demonstrates that these fields are not exclusive but can work seamlessly together to produce a more comprehensive whole.
Just last year, Artsy published an article detailing the rise in med-school art curricula. The intersection of art courses and medical training might seem absurd, but Artsy quotes Dr. Michael Flanagan from Penn State College of Medicine, who stresses the importance of humanities in encouraging empathy in the medical field. He notes that over the course of their medical training and constant exposure to death, students often experience a decline in empathy, but that the humanities can help counteract that trend.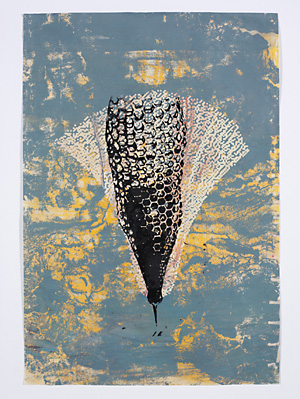 These conversations will continue throughout the country and in our Iowa institutions of high education. One can only hope that examples such as Making Life Visible will become more prevalent and help others see the beautiful outcomes possible through the symbiotic relationship of science and the humanities.