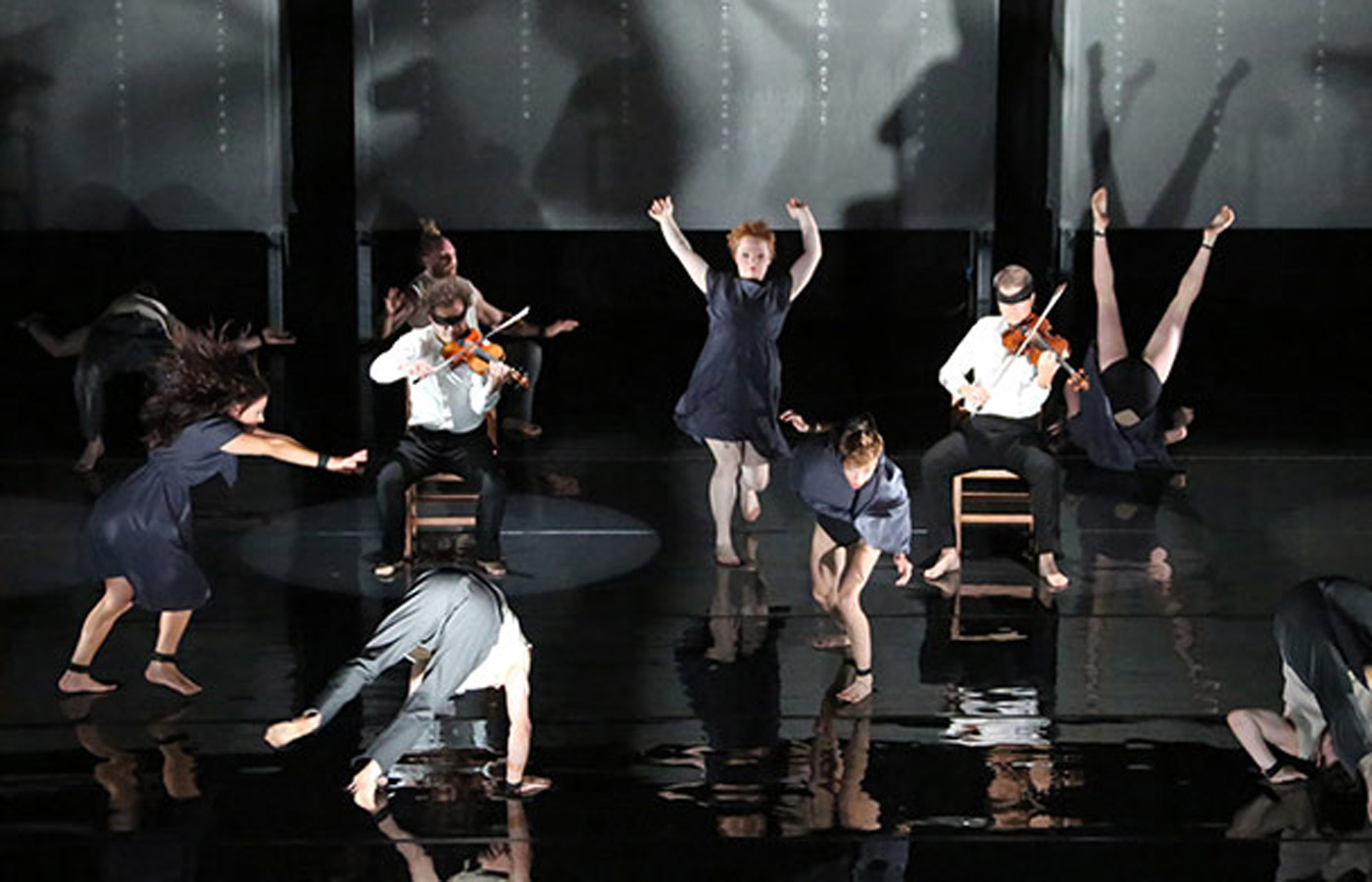 Australia's Circa Contemporary Circus comes to Hancher Auditorium with week, offering two wildly different performances from their acclaimed repertoire.
Circa is at the forefront of the new wave of contemporary circus—pioneering how extreme physicality can create powerful and moving performances. They continue to push the boundaries of the art form, blurring the lines between movement, dance, theatre, and circus, and leading the way with a diverse range of thrilling creations that "redraw the limits to which circus can aspire." (The Age).
On Saturday, April 21, Circa offers its impressively playful Carnival of the Animals. Inspired by composer Camille Saint-Saëns's suite of the same name, it's a delightful frolic through the animal kingdom. The Circa acrobats—with a little help from whimsical projections—portray a wide array of creatures while showing off their incredible circus skills: Zebras juggle and flip, kangaroos skip and somersault, elephants have street-cred and rhythm, and even dinosaur bones shake, clatter, and roll to the music.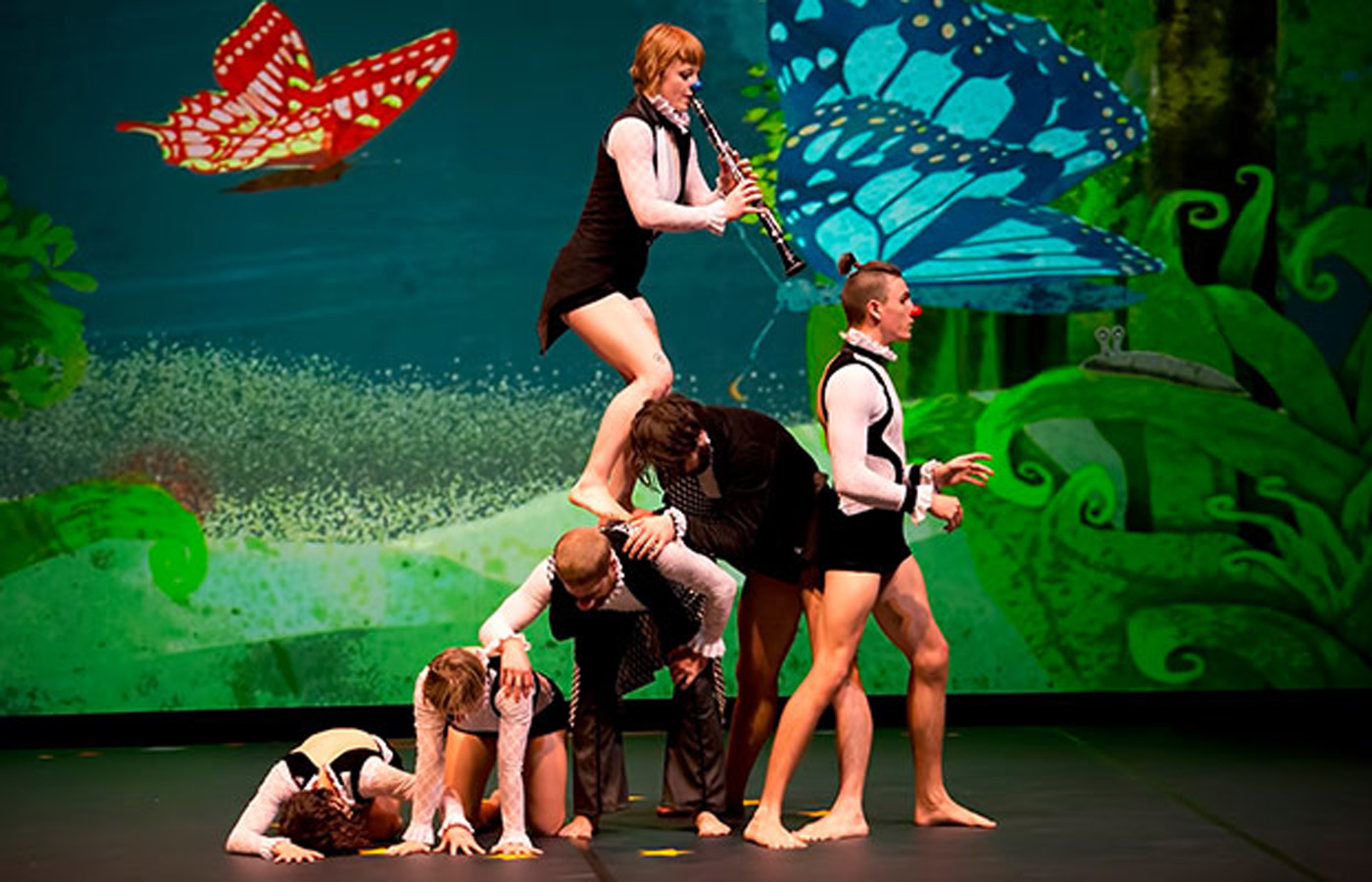 Circa's acrobats bring a classical music suite to life for a new generation of circus, music, and animal lovers. Bring the family and enjoy the adventure. Running time is 50 minutes.
Carnival of the Animals is "a delightful and unique experience for children (and their grown ups)" –Australian Stage
Then, on Wednesday, April 25, Circa performs Opus, a work of stunning power, virtuosity, and poetry. Underpinned by the music of composer Dmitri Shostakovich, Opus features fourteen acrobats creating powerful and nuanced geometries with their bodies. The performers are joined on stage by the Debussy String Quartet, who contribute far more than just simple accompaniment.
The three musical quartets are by turns intimate, passionate, lyrical, ironic, and deeply moving personal testimonies by one of the 20th century's greatest composers, forming the musical and dramatic spine of a red-hot fusion of extreme acrobatics, lyrical movement, and group choreography. Delving deeply into the complex relationships between the individual and the group, the march of history and the dictates of the heart, and the tragic and the comic, Opus is an evening of circus that eschews the zany for the thought-provoking—and a melding of music and bodies at the highest level.
"Courageous, ground-breaking, risk-taking—these are artist/athletes of the highest order." —ArtsHub, Australia
Contact Hancher for tickets at 1-800-HANCHER or online.