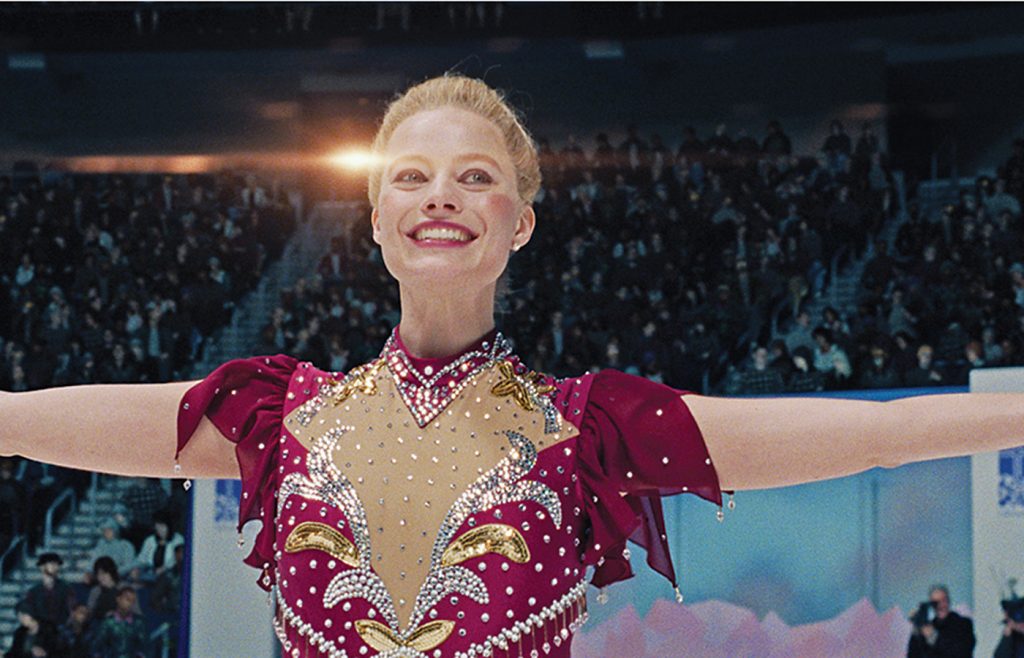 The Orpheum Theatre in Fairfield will be screening I, Tonya on April 22 & 23 at 7:30 p.m.
I, Tonya approaches the melodrama of ex-Olympic skater Tonya Harding's life in the style of a faux documentary, with an overtone of black comedy. It provides an interesting angle on her life story—that of a girl from the wrong side of the tracks who fights her way to the top ranks of the figure-skating world, but who, because she can neither conceal nor leave behind her lower-class roots and history of abuse, is unable to achieve the destiny of her dreams. Margot Robbie's Tonya captures both her coarse, tough, volatile personality and her pain and vulnerability. Allison Janney portrays her abusive, bullying mother, a waitress who spent all her money and energy on her daughter's training and brutally drove her to strive for excellence. Both actresses have been nominated for their performances. "Interviews" of Tonya and the key people in her life are conducted as if in the present, while the movie story unfolds in flashbacks. There are incredibly engineered scenes (as in, how did they do that???) of Robbie as Harding performing double and triple axles and other brilliant maneuvers on the ice.
The movie first flashes back to when three-year-old Tonya starts skating. Her skill and talent on ice is evident from the beginning, as is the passion and determination to become a champion; however, her personal life is deeply troubled. She is the victim of abuse from both her mother and her husband, and her rough emotions constantly strain her relationship with her coach, played by Julianne Nicholson. Everything in the movie builds up to the infamous "incident" in which her main competitor, Nancy Kerrigan, is violently assaulted by a man who turns out was employed by Harding's ex-husband, allegedly without her knowledge. The ensuing scandal and legal ramifications derailed Harding's path to an Olympic gold medal, and even more tragically, destroyed her career as a skater. This tragedy is made so much more poignant because the movie has shown us the forces that conspired to thwart what could have been a great destiny. This movie serves as a commentary on social caste in America and how difficult it is to transcend it.
The film implies that the skating hierarchy was so taken aback by her "white trash" personality that it never scored her formidable skating talent the way it deserved. Certainly, then and now, history has not been kind to Tonya Harding. This movie tries to show us the woman behind the notoriety and scandal and enable us to appreciate the grit, the grueling hours of practice, and the extraordinary athleticism and passion that made her at one time the top figure skater in the world. It also shows you the demons, both outside and inside, that assailed her, making you feel sad that this potential was never realized.