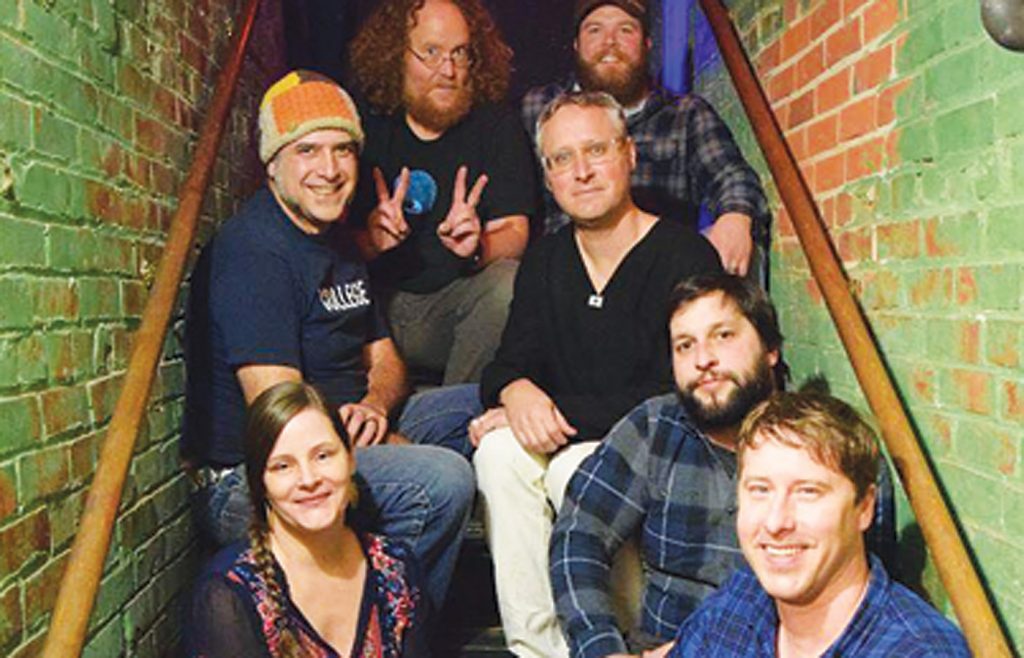 Hailing from Iowa City and specializing in Grateful Dead music from the late '60s through late '70s, Winterland pulls you back in time to a place where rhythm and blues, folk, and country were deeply embedded in the band's musical approach even as they explored the wild outer reaches of psychedelic rock. Winterland channels the Grateful Dead with an uncanny fidelity to the Dead's musicianship, tonality, and emotional relationship with the audience.
Winterland consists of drummer and vocalist Joshua Weiner, a biology professor at the University of Iowa; vocalist and guitarist Marc Janssen; and three members of the Mayflies, guitarist and vocalist Stacy Webster, bassist David Lumberg, and drummer James Robinson. They play in nearly every musical genre—jazz, funk, country, prog-rock, blues, bluegrass, folk, and rock 'n' roll—and as disparate as that may seem, meld together beautifully to make music that can only be labeled as Grateful Dead music.
The show begins at 8:30 p.m., with a $5 cover. For more information, visit TheDepotBrewery.com.