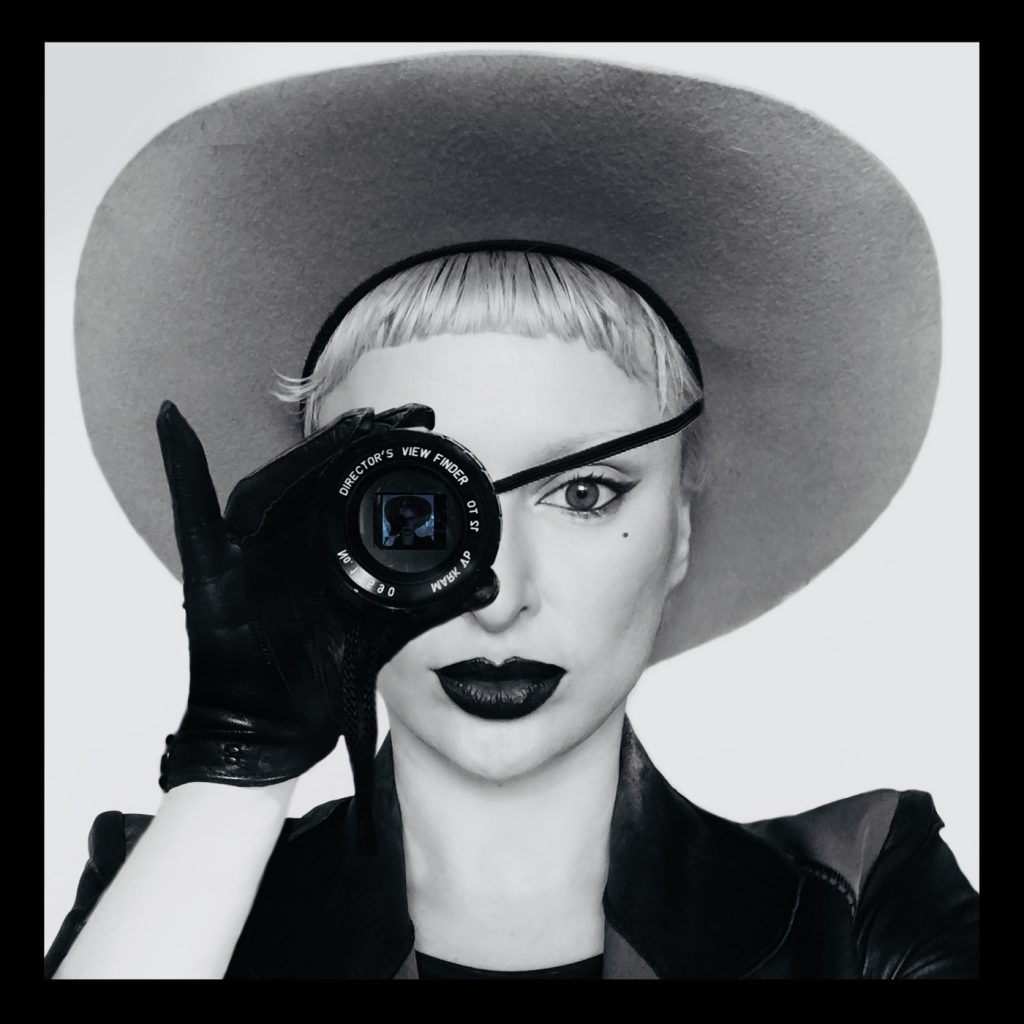 A 30-minute, internationally acclaimed film shot by Agnes Peel-McGregor in Fairfield premiered in Iowa at the Iowa Motion Picture Association Awards Gala on April 21, 2018. (Watch the Last Tree Standing trailer.) Last Tree Standing received 11 Awards in total, winning in six categories and receiving five Awards of Achievement:
Best Direction: Agnes Peel-McGregor
Best Screenplay (Produced): Agnes Peel-McGregor
Best Editing: Agnes Peel-McGregor
Best Original Music Score: Me-Lee Hay
Best Soundtrack Audio Mix: Robert MacKenzie
Best Visual Effects: ZPM Film
Award of Achievement for Cinematography: Zachary Peel-McGregor
Award of Achievement for Actor in a Leading Role: Lou Bolster
Award of Achievement for Actress in a Leading Role: Sage Jarmosco
Award of Achievement for Voiceover: Jeffrey Hedquist
Award of Achievement for Short Film: Last Tree Standing
The dystopian fairytale Last Tree Standing had its first professional screening at the Cannes Short Film Corner in 2017. It premiered at the number-one fantasy film festival in the world, the SITGES International Fantastic Film Festival, and was accepted into Les Utopiales, the International Science Fiction Festival of Nantes, the most important sci-fi event in Europe. It also won the Best Music Score in a Short Film Category at the 2017 Australian Screen Music Awards (APRA) as well as winning an award from the Australian Cinematographers Society (ACS).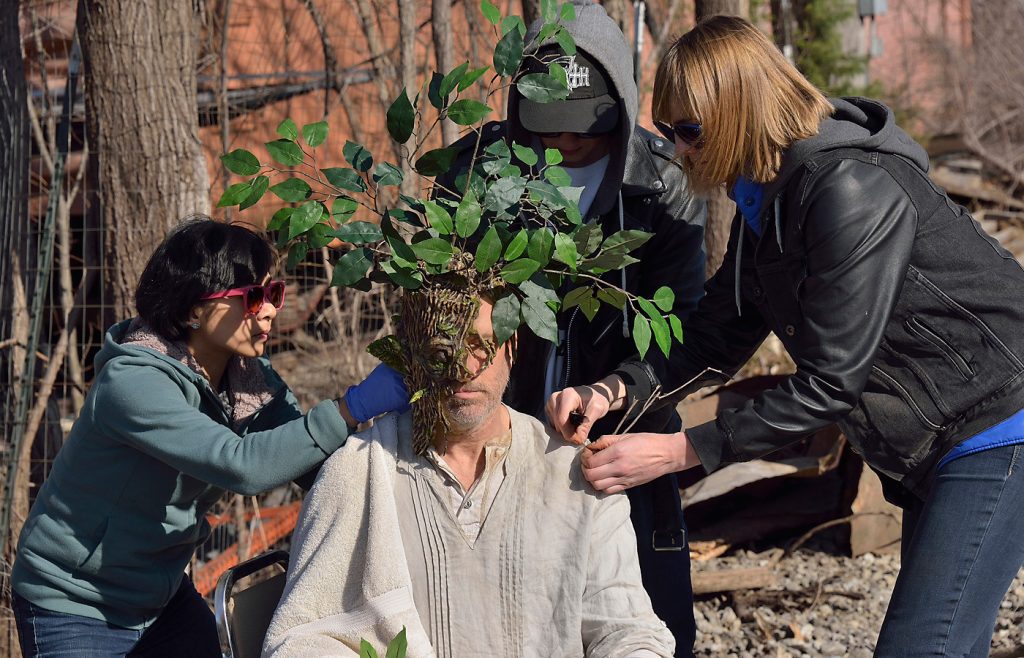 Iowa audiences will have a chance to see the film at the 27th Annual Iowa Motion Picture Awards Gala on April 21 at the Pella Opera House. Last Tree Standing was nominated by the Iowa Motion Picture Association (IMPA) in 11 categories, including Best Short Film, Best Direction, Best Screenplay, and Best Director of Photography.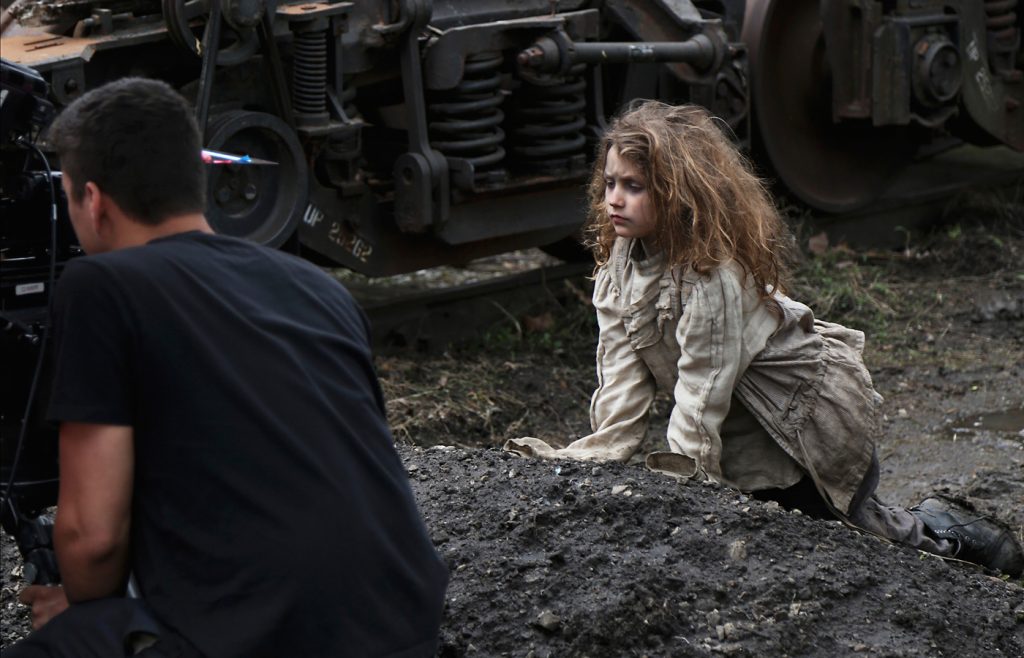 Polish-born Agnes Peel-McGregor had a background in theater before entering the world of film. A graduate of Sydney Film School, Agnes won a full scholarship to the David Lynch MFA in Film at MUM with her short, Milkmaid. Encouraged by Lynch to fully explore her vision, she created Last Tree Standing, the story of a young girl named Lexie, who befriends a peculiar being—half-man, half-tree—in a bleak fictitious world. Combining live action and animation, it is a film in which magic and realism co-exist, and the past, present, and future transpire together—creating one coherent visionary tale.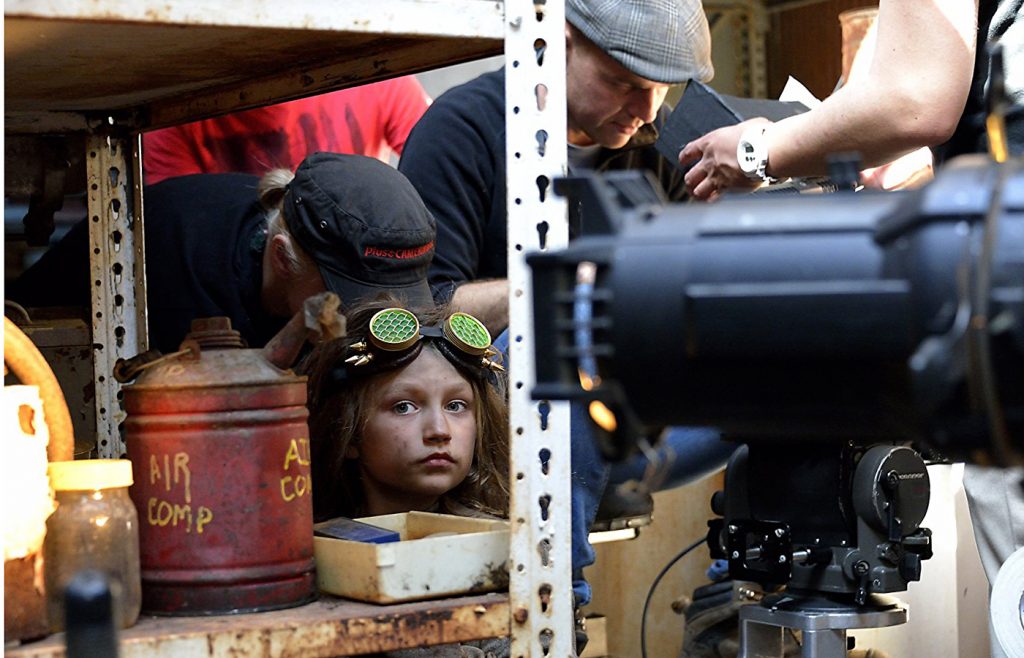 The film was produced in the U.S., Australia, and Poland by Agnes Peel-McGregor and her New Zealand-born husband, Zachary Peel-McGregor, who is also the director of photography.
Filmed in April 2015 at Dave Thebodo's Skunk Works, the railway and scrapyard on West Depot Street in Fairfield, Last Tree Standing made use of local talent, including actors Lou Bolster as Treeman and Sage Jarmosco as Lexie, and voice talent Jeffrey Hedquist as the narrator.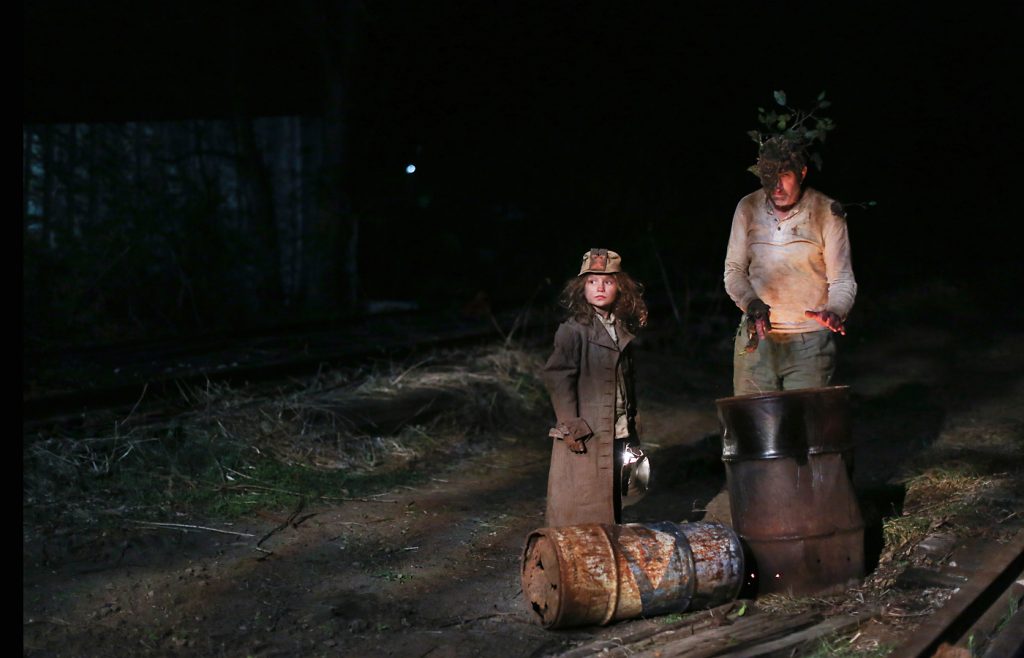 Agnes Peel-McGregor talked with us about her creative process and making Last Tree Standing. 
How did you end up in film? What drew you to the cinematic medium?
Arthur Rimbaud once said: "It's no longer enough for me to be one person, I decided to be everyone"—in order to experience everything. This statement makes me think of film—it allows you to change places, gives you access to different worlds and characters, and it reflects my life quite accurately.
I was born in a country that at the time was under a communist regime, and I found my shelter amongst the red curtains of a theater, a place where everything was possible and the only limit was one's imagination. Theater was a magical place, and I spent most of my childhood and teens there. However, after discovering the visual power of cinema in my early adulthood, I knew this was it and I never looked back. Theater was a catalyst for my creative development, and when I decided to focus on film later in life, it felt like a natural progression.
What was the inspiration for your story?
The idea came to me in the form of an evocative image while I was meditating. You know this is it and that you are on the right path if you have this burning desire to materialize an image or an idea—and that was exactly the case with Last Tree Standing. It all started with a single image.
I remember talking to David Lynch about it, saying that I have this beautiful picture in my head but I don't know where the story is, and he told me to simply take a pen and paper, sit comfortably in a chair, close my eyes, and think of the idea—and the story revealed itself.
Later on, I realised that I was making a sequel to my previous film titled Milkmaid, a short that was personally awarded by David Lynch in the DLMFA scholarship competition.
Are there any fun or formative experiences you want to share about the production?
Last Tree Standing was a passion project, a highly ambitious short film with multiple levels of complexity, and it took a lot of creative producing to make it happen. This resulted in making the film with people from very diverse backgrounds—from the production crew, most of which did not have professional experience per se, some had never been on a film set before, to some amazingly talented artists, many of them I would never have dreamed of having involved, including multiple Grammy and Academy Award winners.
What are you most proud of about Last Tree Standing?
I would say the countless challenges that this film allowed me and the creative risks it forced me to make.
Last Tree Standing is not your typical short film. First of all, I was creating a fictitious world—something most short films don't do, simply due to logistics, time, and funding. These types of productions, where you have to create a world from scratch, are very expensive to make, not to mention the time you need to set up the "unknowns of the world" so the suspension of disbelief is maintained.
Another thing is film festivals—most of them accept shorts that are no longer than 15 minutes, so getting a film that is 30 minutes long into a short film festival is a challenge on its own. However, I didn't allow this to limit my creative decisions and they weren't based on calculated risk, but instead on creative freedom.
Most festivals accept what I call a "clean" genre . . . most of them typecast the genres, leaving little to no room for anything that doesn't fit the norm. Last Tree Standing falls neither into a clean drama category nor an experimental one, neither live action nor animation. And despite having the classical Aristotelian structure, the time and space get disrupted in its linearity.
This in itself could be a challenging situation for some programmers, who simply wouldn't know how to take it or where to place the film. On top of that, having a mute character in the film certainly doesn't make things any easier.
To me, filmmaking is all about pushing the boundaries and taking creative risks—actions that ultimately allow you to create something which is new and exciting. I feel good about the fact that I was brave enough to take the creative risks and to run with them.
What do you want people to know about the film? Why should people see it?
Last Tree Standing deals with the archetypal conflict between man's hunger for resources and the fragility of nature. It asks us some of the most fundamental questions, such as does human life matter more than a tree's, or are they interdependent?
The film is also a tale of tolerance. The fantasy aspect of one of the main characters, who is half-man and half-tree, touches on the problem of our attitude towards anyone and anything that's different or unknown. I would like to show the audience that being unique is a beautiful part of nature itself. I hope the film's message, which lies beneath the surface of this dark fairytale, will bring about reflection and change in the audience it reaches.
List of Nominations by the Iowa Motion Picture Association
Best Actor: Lou Bolster
Best Actress: Sage Jarmosco
Best Direction: Agnes Peel-McGegor
Best Director of Photography: Zachary Peel-McGregor
Best editing: Agnes Peel-McGegor
Best Short Film: Last Tree Standing
Best Original Music Score: Me-Lee Hay
Best Screenplay (Produced): Agnes Peel-McGegor
Best Soundtrack Audio Mix: Last Tree Standing
Best Visual Effects: Last Tree Standing
Best Voice Over Narration: Jeffrey Hedquist
Short films will be screened free of charge from 10 a.m. to 4:30 p.m. during the 2018 Iowa Motion Picture Association Awards on Saturday, April 21, at the Pella Opera House, 611 Franklin St. Pella. Last Tree Standing is scheduled to be screened at approximately 3:30 p.m.  The Gala event begins at 5 p.m. with awards at 7 p.m. $15 for members, $26 general admission. For more information, visit Iowa Motion Picture Association.