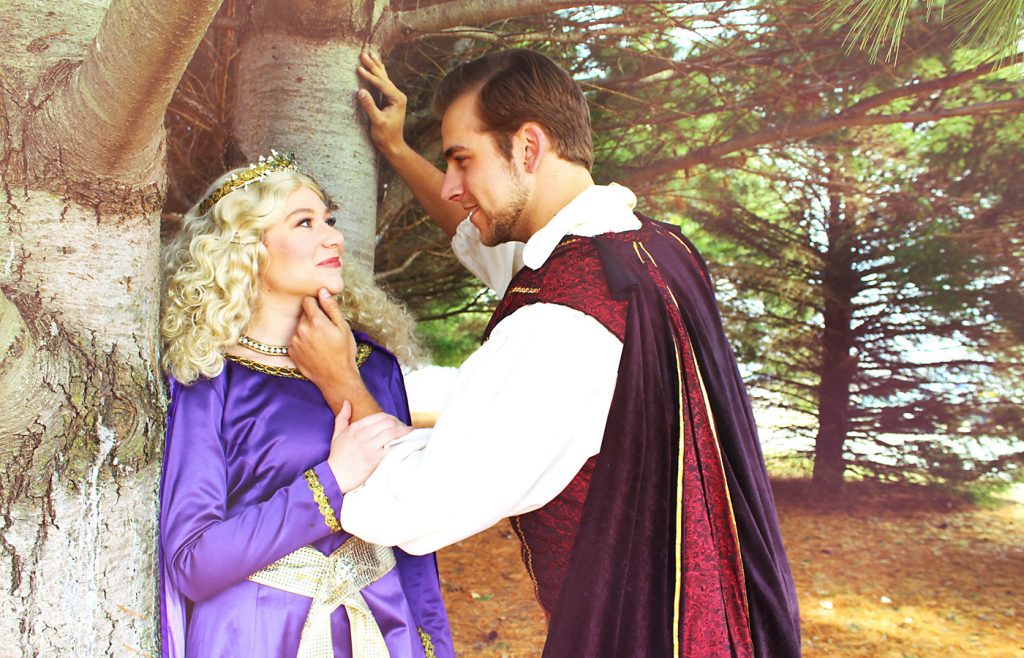 A brand new adaptation of Lerner and Loewe's Camelot brings love, longing, and the lusty month of May to the Old Creamery Main Stage from April 26 to May 20.
This all-new reimagining features the same enchanting songs and legendary characters but focuses on the relationships between King Arthur, Guenevere, and Lancelot, the original love triangle.
The cast includes Matthew Aaron, Keegan Christopher, Katie Colletta, Delphon Curtis Jr., Matthew Blake Johnson, Caleb Pless, Kent Reynolds, Meg Sharp, and Perry Sook, and the play is directed by Randy West.
Tickets are $31.50 for adults and $19.50 for students. Performances are held on Wednesdays, Thursdays, and Sundays at 2:00 p.m and on Fridays and Saturdays at 7:30 p.m. Call the box office for tickets and information (319) 622-6262, or visit Old Creamery Theatre.