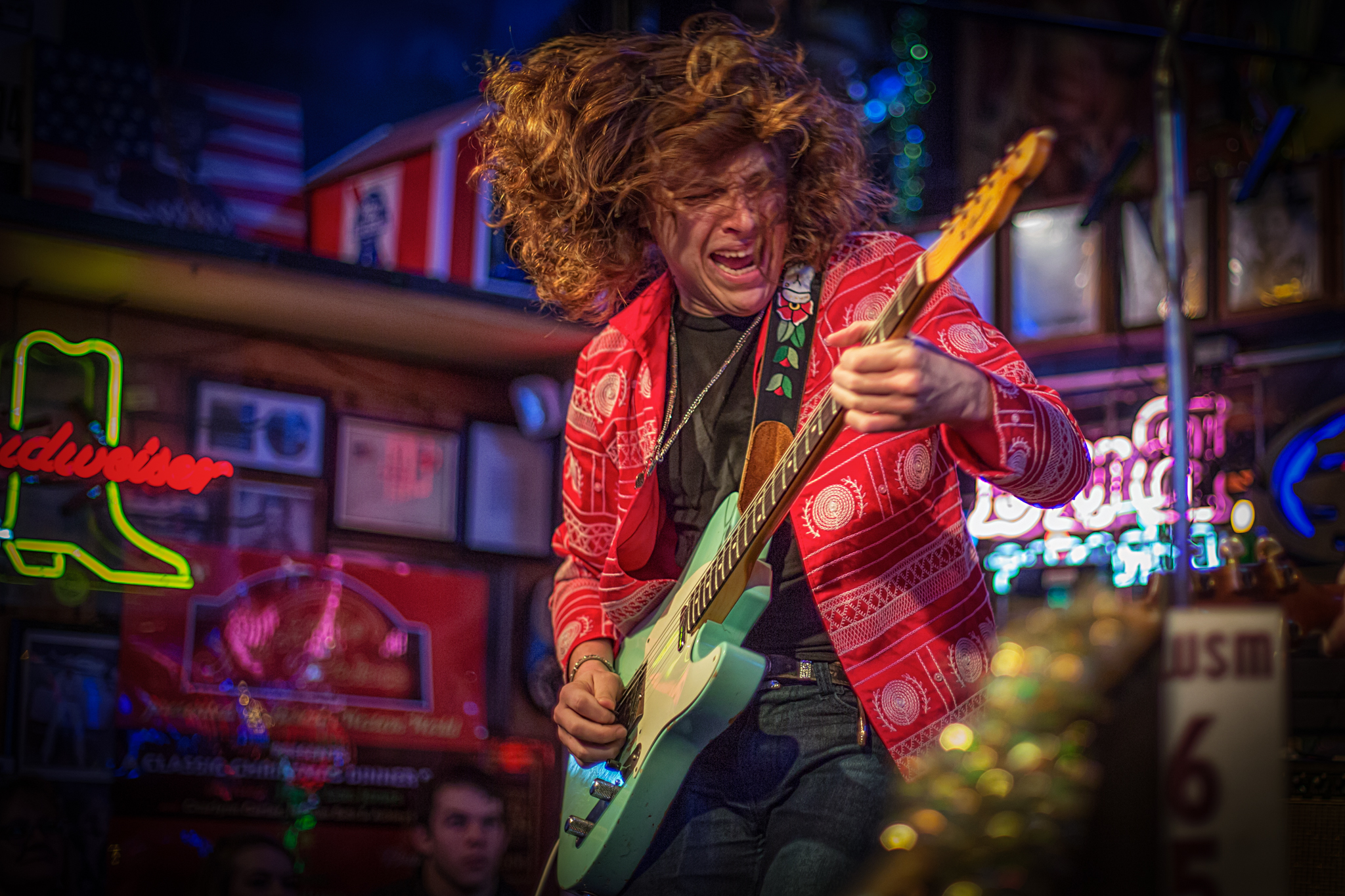 Nashville guitar slinger Daniel Donato began his career a bit earlier than most.
"My dad got me a Squier Strat when I was around ten because he thought I would be good at guitar, but I never wanted to play. When I finally picked it up at 12, he said, 'You're not going to learn this.' Once you say I'm not going to do something, I want to do it. Then, the summer before I entered high school, I sat in with a band at Legend's Corner, and that was the first time I played a Telecaster…. I thought, 'This is what I'm going to do the rest of my life.'"
He wasn't kidding around. Cutting his teeth busking for tips on Lower Broadway in his teens, by age 14 Donato started gigging with Nashville's renowned Don Kelley Band. His reputation as a six-string honky-tonk "wiz-kid" quickly grew around the city and the national guitar scene. Donato was a "music-learning machine," he says.
By the age of 18, he released an instructional book and DVD on his philosophy of guitar playing and musicianship with best-selling publisher Hal Leonard, titled Daniel Donato: The New Master of the Telecaster.
"His guitar playing and style reflect a depth and emotion of playing that some guitarists don't achieve in a lifetime."—Collectible Guitar Magazine
"One of the first places I ever drove to by myself was an east Nashville dive bar to see Sturgill Simpson play to five people." Sturgill's approach to jam-based experimentation, but with roots in country sound, opened the door to a genre in which Daniel now has a strong foothold. The outlaw country energy combined with the freewill following of the muse with jam-based music is a developing scene—and at its nucleus is Nashville, Tennessee.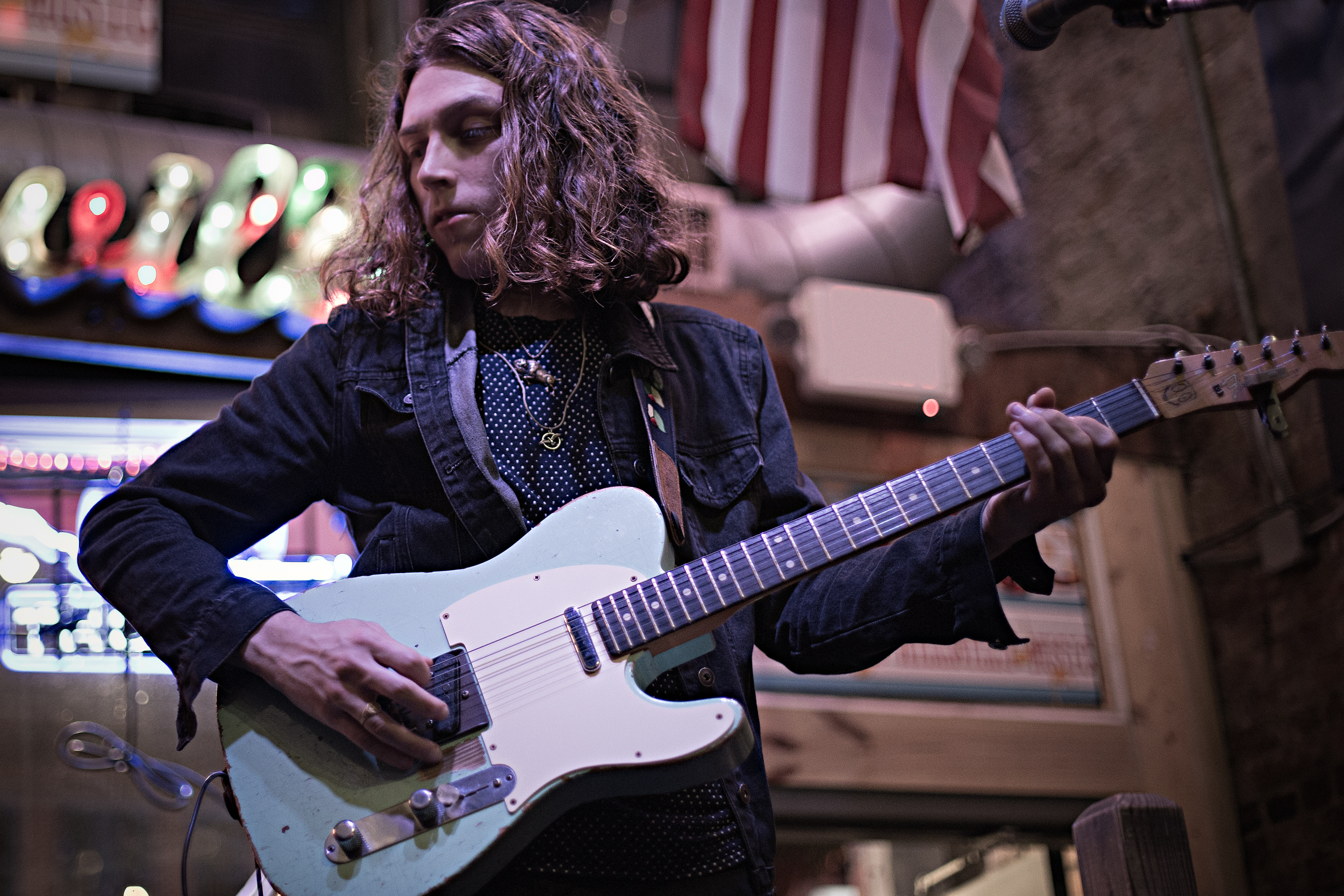 Thousands of hours and thousands of shows in the honky-tonks of Nashville—along with influences like artists Willie Nelson, Waylon Jennings, Dwight Yoakam, and Merle Haggard and session players like James Mitchell, Tom Bucovac, and Kenny Greenberg—have led Daniel to a spellbinding dichotomy of sound that has created a huge following.
As a solo artist and with various bands, Daniel has performed on Jimmy Kimmel Live and Late Night with Seth Meyers and at notable festivals including Austin City Limits '16 & '17, Crossroads Music Festival (MSG), South by Southwest '16 & '17, and Pilgrimage Music Festival '16 & '17.
Now just 22, Daniel has recently taken on the role of front man. In February 2017, he recorded his debut album Daniel Donato's Cosmic Country, "a collection of songs that I've been playing for most of my career," says Donato. "They were all recorded live in a room, old Nashville-style, with some of the best players I could arrange. We did it all in one day and tried to just make it sound like a bar, essentially."
Every song on the album is a cover, but since then, Donato has been focused on developing original material. His current live show is the best of both worlds: a mix of old blues and country classics alongside some original tunes, soon to be released on a new EP.
Daniel Donato's Cosmic Country show has been described as "a fresh breath of air to country music fans and hippies both." Whether you're an old-school country follower, a hippy, a hipster, or none of the above, hearing this man play live is worth the drive. The good news is, you won't have to drive far.
Daniel Donato brings his stupefying cosmic country sound to Southeast Iowa this weekend, gigging in Cedar Rapids at Dick's Tap & Shake Room on Friday, May 4, 2018, and then in Burlington at The Washington on Saturday, May 5. Showtimes are 8:30 p.m. and 8 p.m.