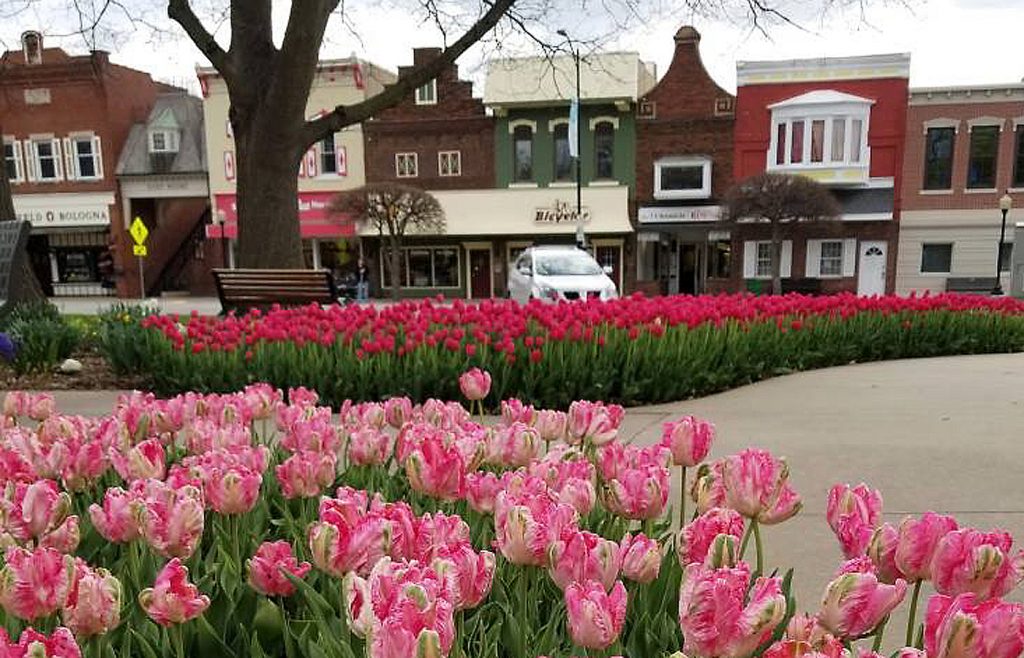 In a splendid show of support from the rain gods, recent thunderstorms have coaxed a bevy of blossoms from tulip beds all over Pella for Tulip Time 2018, May 3-5. Set amid charming Dutch-inspired architecture, Tulip Time brings Dutch ambiance alive in the form of parades, costumes, food, dancing, exhibits, and nearly 200,000 tulips in all colors and shapes.
Tours of the Historical Village and Scholte House (founder Dominie H.P. Scholte's 1848 home) will be held regularly throughout the festival for a fee. You can visit other museums free of charge, including the Firehouse Museum and the Vermeer Corporation Museum. Take a stroll through the craft fair, wander through quilt and flower shows, and watch demonstrations. Parades are at 2:30 p.m. and 8:30 p.m., and the evening Lighted Volks Parade is billed as "one of the most beautiful sights in Iowa."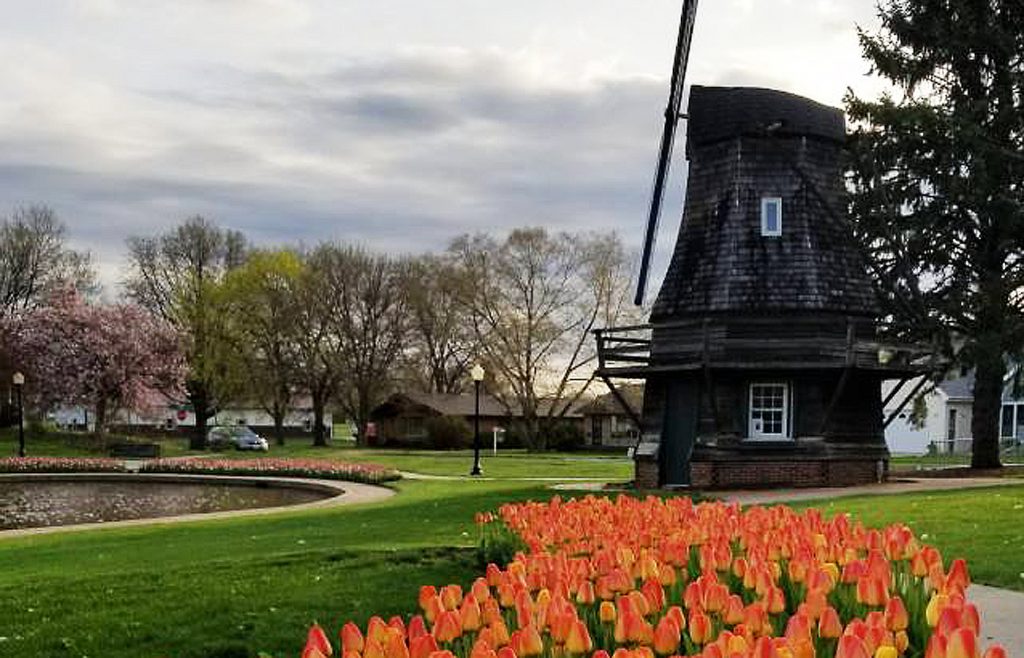 You'll want to sample traditional sweets like Dutch letters, poffertjes (tiny pancakes), vet bollen (fried dough), and stroopwafels (thin cookies with caramel filling), and sample specialty cheeses at Ulrich's and In't Veld.
Pick up a map and schedule at the Informational Windmill in Central Park, or visit Pella Historical Society.