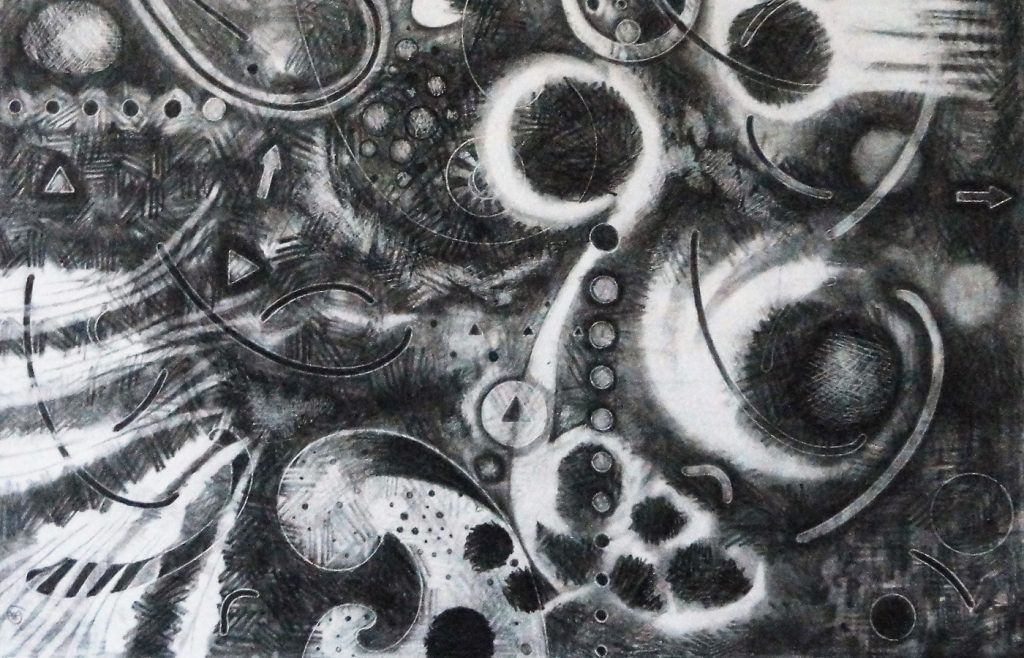 A new mezzanine show opens at Bill's Room in ICON Gallery on May 4, 6:30-10:00 p.m. during Fairfield First Fridays. Works by three artists are highlighted: jewelry by Bill Hurlin, drawings by Elaine Duncan, and a video slide show of photographs by the late Katharine Hannah. The exhibit continues through June 23.
Bill Hurlin designs and makes unique jewelry that incorporates wonderful artifacts from ancient times so they may be worn, touched, and appreciated, instead of lying in dark drawers or behind glass.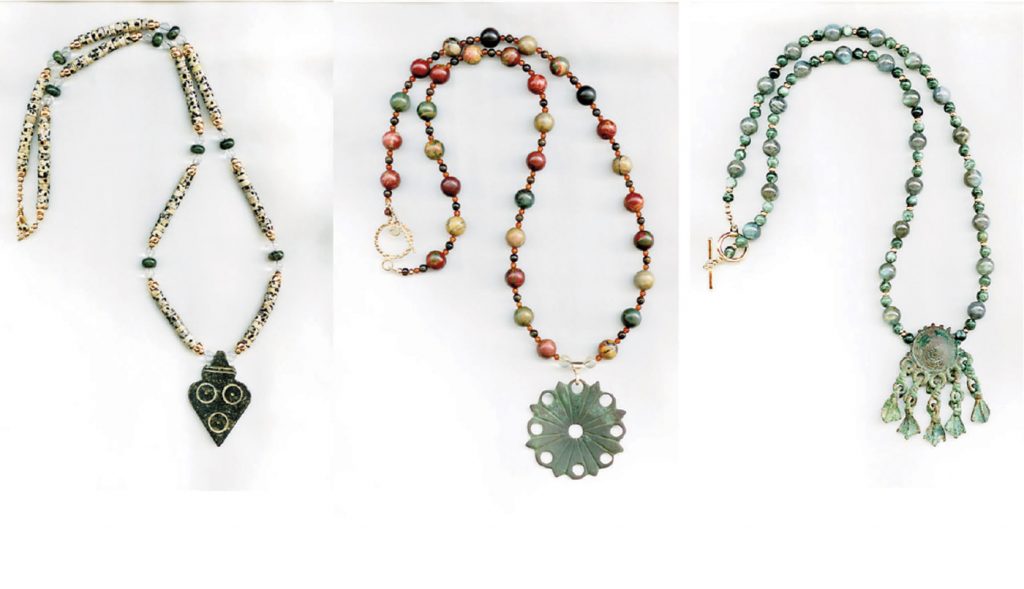 "As part of a lifelong fascination with early cultures, I have collected art and artifacts from ancient civilizations for many years," says Hurlin. "I am continually astounded by the beauty and craftsmanship of ancient artifacts, and I love to create beautiful and interesting jewelry that shows them to best advantage."
Each piece is specifically designed for the artifact it surrounds. Some also include ancient beads—the oldest art form on the planet.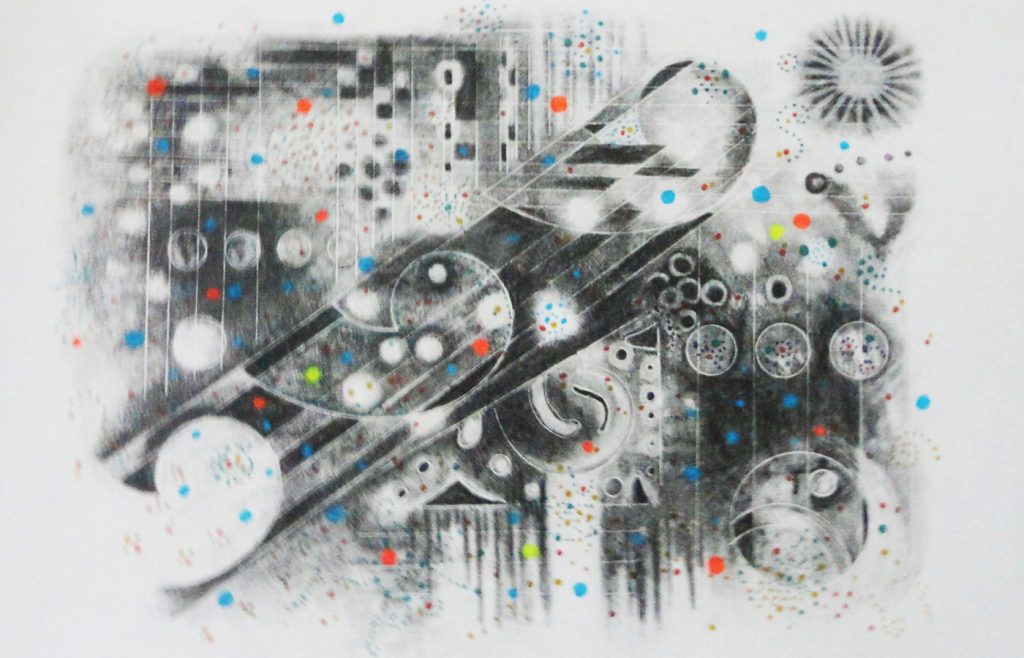 Elaine Duncan is one of the art "gems" of Fairfield, according to Teeple, who selected a series of new abstract drawings for this show. Elaine calls making these drawings "an experience of peaceful joy, with many miracles."
Katharine Hannah passed away last year, but she left a legacy of deeply moving photographs. "When I saw this series of photos presented as a video at her memorial exhibition," says Teeple, "I was inspired to show it as part of the inauguration of Bill's Room.
ICON Gallery is located at 58 North Main Street in Fairfield. Hours are Tuesday–Friday noon–5 p.m., and Saturday 1–4 p.m., or by appointment. See Icon-Art.org.