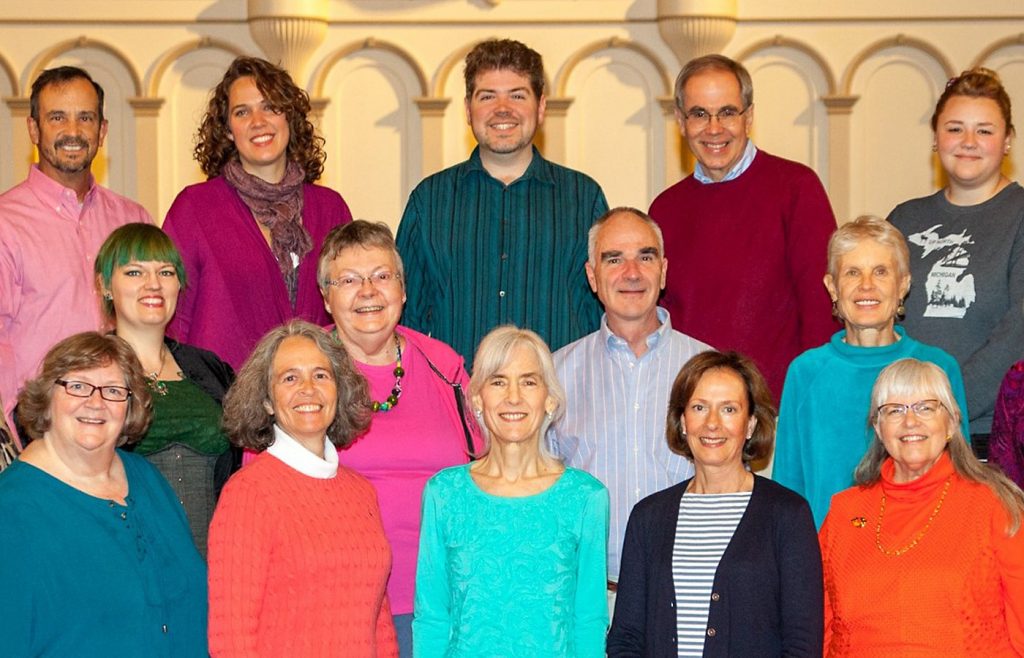 On Mother's Day weekend, the Chamber Singers of Southeast Iowa will present their spring concert, "Between Earth and Sky: Songs of Love and Nature," Saturday and Sunday, May 12 and 13, at 7:30 p.m. at the First Presbyterian Church, 200 S. Main S. in Fairfield.
Perfectly suited for Mother's Day, this choral program features songs of love—love of the divine, of nature, and of each other. Interwoven throughout the concert are elemental themes of earth, air, fire, water, and space that give voice to the beauty of Mother Nature. The program also ranges across many musical genres, including vocal jazz, movie themes, folk songs, madrigals, spirituals, classic hymns, and contemporary compositions.
The choral settings are based on inspiring texts and poems, evoking emotions of reverence, celebration, passion, and joy.  "We are so delighted to be presenting this wonderful concert of choral gems to our beloved Southeast Iowa community this spring," says Elaine Reding, music director of the Chamber Singers. "Our Mother's Day program reflects the universal love and nourishment that mothers first awaken in us—love that expands outward throughout our lives to embrace the whole of nature."
The program also features Lise Marcell on piano, Donna Nelson on cello, Karen Aoki on flute, and Michael Fitzgerald on percussion.
Everyone is warmly invited to join the Chamber Singers on Saturday and Sunday, May 12 and 13. A free-will offering at the door will be greatly appreciated.