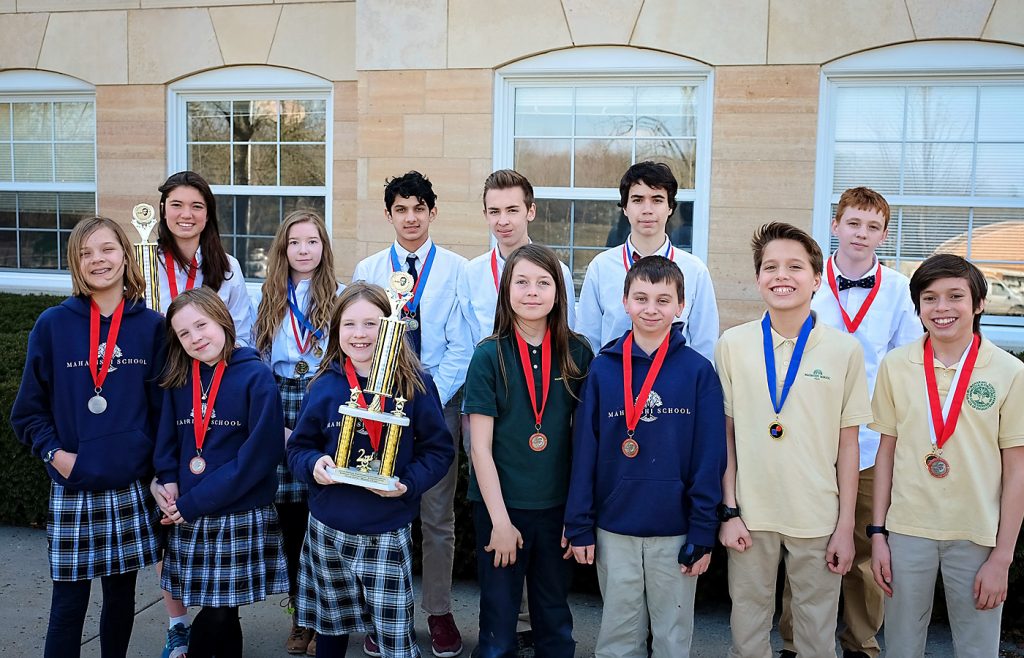 Maharishi School is once again sending Destination Imagination teams to the Global Finals competition in Knoxville, Tennessee, later this month. However, this has not been a year of "business as usual."
While interest in the Destination Imagination program has remained strong at Maharishi School, participation throughout the state has been waning over the past decade. With fewer than 35 Iowa teams competing, the Iowa DI competitions could not continue, so Maharishi School had no choice but to cross a border and compete in a different state this year.
After considering all of the options—including Nebraska, Missouri, and Minnesota—Maharishi School decided to go to Illinois. Illinois teams placed in the top 10 in multiple categories at Global Finals 2017, including a first place win at the Middle School level.
"We wanted to take advantage of this change and go somewhere that had strong competition for our students," says Mark Wilkins, Maharishi School's DI Director. "We knew this would take our teams to a whole new level of preparation and creative thinking."
Despite the higher level of competition, two of Maharishi School's teams placed 2nd in Illinois, earning them a chance to compete against 80 other teams in Knoxville. Both teams held their own in their long-term challenge, despite being some of the youngest competitors in their division (the Middle Level team includes seven 6th graders, and the Secondary Level team includes three freshman, two sophomores, and one junior). The Maharishi School teams showed how well prepared they were in the Instant Challenge competition, receiving some of the highest scores in their challenge and their division.
The Fairfield community is invited to support these 13 creative problem-solving students at the annual DI Showcase, Silent Auction, and Dinner on Saturday, May 19th at the Maharishi School Auditorium. Doors open at 6:15 p.m. The evening will include performances from both teams as well as a demonstration of the Instant Challenge. There will be auction items to bid on that include everything from restaurant gift certificates to spa treatments to household services, as well as an a la carte dinner available for purchase. Tickets can be purchased online at MaharishiSchool.org. Admission is $8 general, $5 student, and $20 family.
For more information, please contact Celeste Siemsen at csiemsen@msae.edu or Mark Wilkins at di.mark2@hotmail.com.