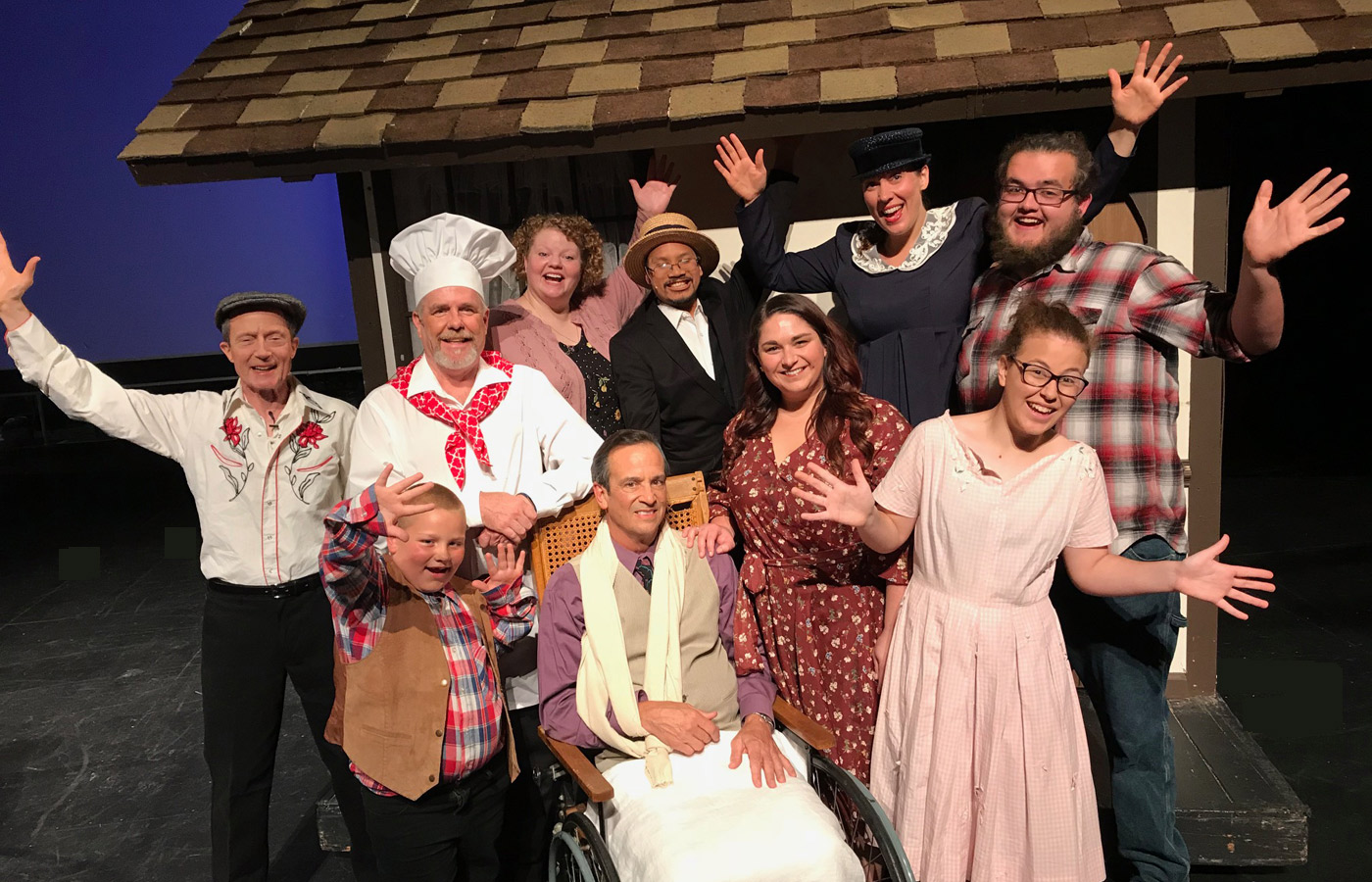 On the heels of the smash success A Christmas Story, Fairfield Area Community Theater (FACT) proudly presents their summer musical The Most Happy Fella this Father's Day weekend, June 15–17, at the Sondheim Center for the Performing Arts.
From the composer of Guys and Dolls comes this touching, dramatic, and intensely personal love story. It's 1927, and Tony—a middle-aged, Italian Napa-Valley vintner—discovers love in the unlikeliest of places, follows his heart, and makes a marriage proposal via postcard.
The proposal is accepted under the woman's mistaken assumption that a photo of Tony's handsome foreman is her intended husband. Her hurt and humiliation when she learns the truth, as well as a terrible accident that nearly kills Tony as he hurries to meet her, almost end the relationship before it begins.
Will love prevail despite the gap in their ages, an interfering sister, and never-ending mishaps? Buy a ticket to find out!
Your heart will be warmed by this May-to-December romance featuring a gorgeous score, spirited dancing, and a fun cast of Fairfield area performers including the ever-lovable Thomas Voorhees (Tony), silken-voiced soprano Torie Hollingsworth (Rosabella), and local favorites Tena Edlin, John Grunwald, Tom Allen, Meredith Siemsen, Jason Deprey, Joseph Phipps, Patrick Towne, Cory Kendall, Lacey Vance, and many more!
Directed by Laura Smith and conducted by Jim Edgeton, this tender love story has a touch of old-world Italian flair—and a little Texas bravado—that make for a colorful and extraordinary night of theater. Bring your Dad, enjoy a "great big Italian sposalizio," and leave with a summery song in your heart.
Friday and Saturday shows on June 15–16 begin at 7:30 p.m.; Sunday's show on June 17 starts at 3 p.m. Contact the Sondheim for tickets at FairfieldACC.com or 472-2787. $10 adults, $5 students.