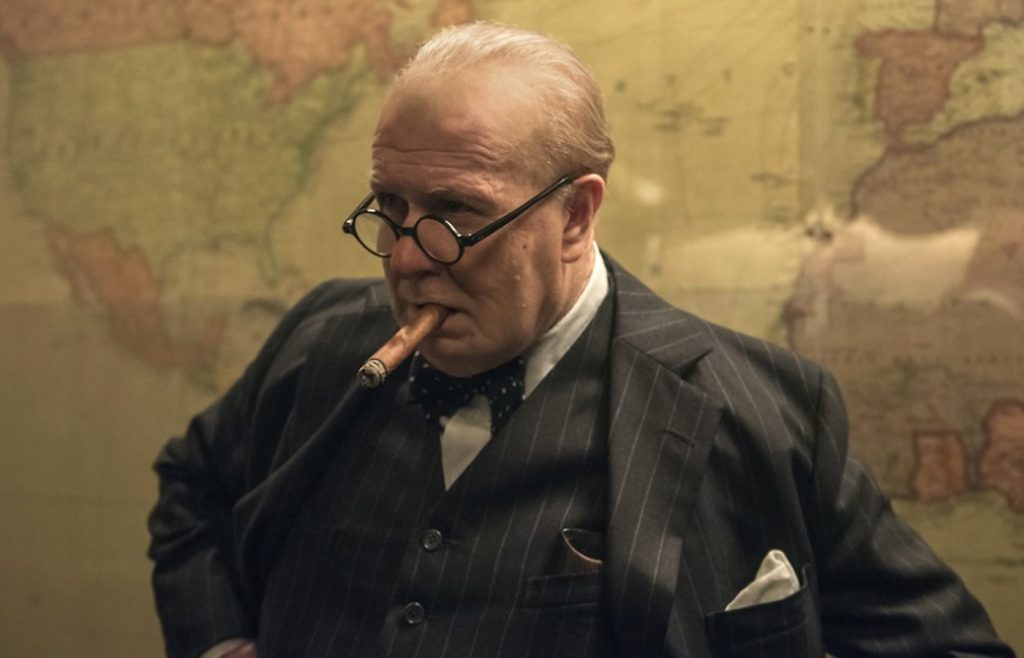 Darkest Hour plays at the Orpheum Theatre in Fairfield on Friday & Saturday, June 15-16 and June 24-25.
Darkest Hour is a historical drama set in 1940 as Winston Churchill (Gary Oldman) takes office as the new prime minister in the face of a terrible crisis. Hitler has conquered most of Europe, and the British army of 300,000 men has been driven back to Dunkirk on the northern shore of France where it faces imminent annihilation. In contrast to 2017's Dunkirk, this film portrays what was happening not on the battlefield of war, but on the battlefield of politics, as Britain's leaders wrestled with the prospect of total military defeat and the potential destruction of their government and way of life. The crux of the story concerns how the crusty, unpopular Churchill impacted his government at this critical time and changed the course of history.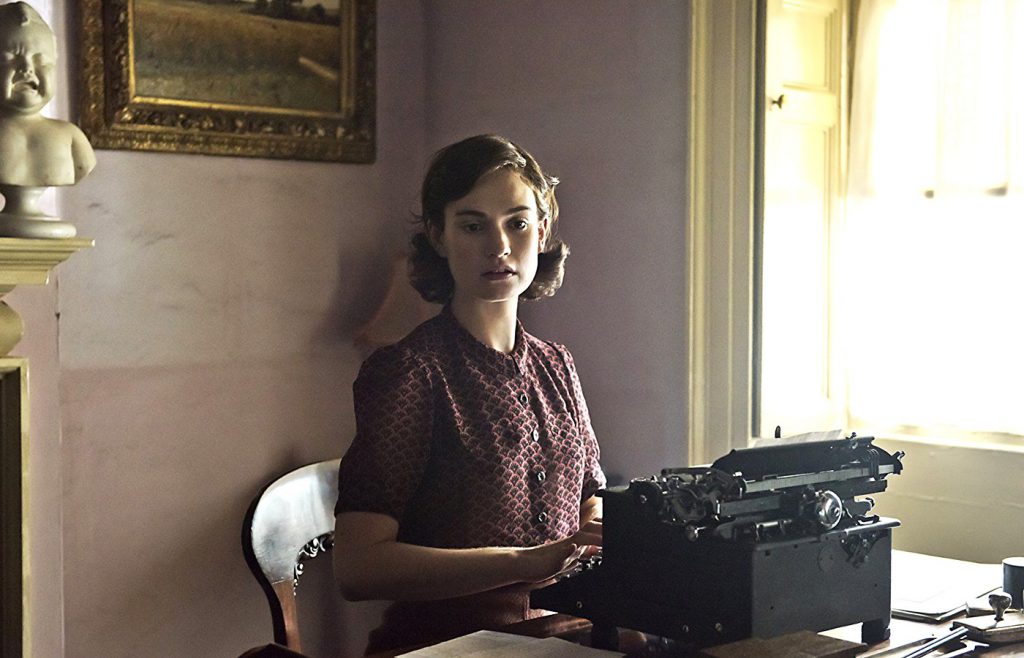 The quality of acting is uniformly excellent from a slate of top-drawer British actors. Oldman rightfully won the Oscar for Best Actor (as well as numerous other awards). Also featured are Kristin Scott Thomas as Churchill's wife Clemmie, Stephen Dillane as Foreign Secretary Halifax, Ronald Pickup as ex-prime minister Neville Chamberlain, Lily James as Churchill's stenographer, and Ben Mendelsohn as King George VI.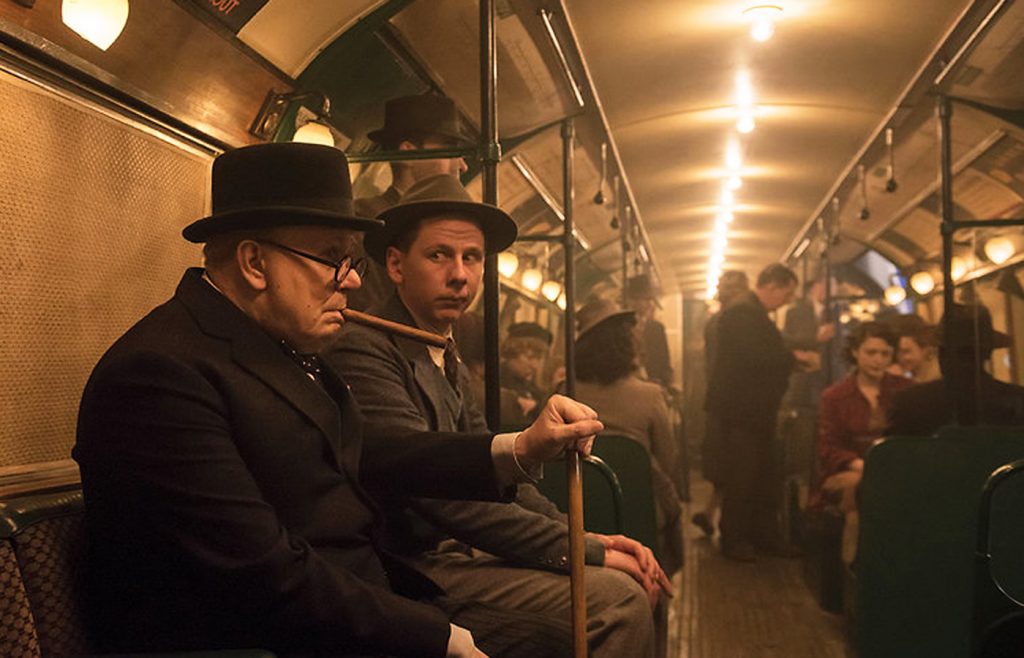 The script by Anthony McCarten, who also wrote the screenplay for The Theory of Everything, is at times very British—i.e., a bit stuffy—but is mostly intelligent and gripping, except for straying into cheesiness towards the end (a superfluous subway scene). For the sake of drama, the script also fudges history in other ways—for example, portraying Churchill vacillating about whether to negotiate with Hitler when, in fact, for years he had been sounding dire warnings about Hitler's brutal ambitions for world domination. Director Joe Wright's previous films include Pride and Prejudice, Atonement, The Soloist, Anna Karenina, and Pan.
What is of real interest to us today, and particularly for Americans, is the realization brought home by this film that if it weren't for Churchill's stubbornly adamant and idealistic stance against Hitler, World War II might have gone a radically different way, with Hitler conquering and ruling Britain and most of the Western world. It's also a reminder that if America hadn't abandoned its neutrality and entered the war, the same result would've occurred. (There's a hilarious phone call between Churchill and Roosevelt that speaks to this issue.) It's a lesson that decisions made by world leaders create history that deeply impacts us all.