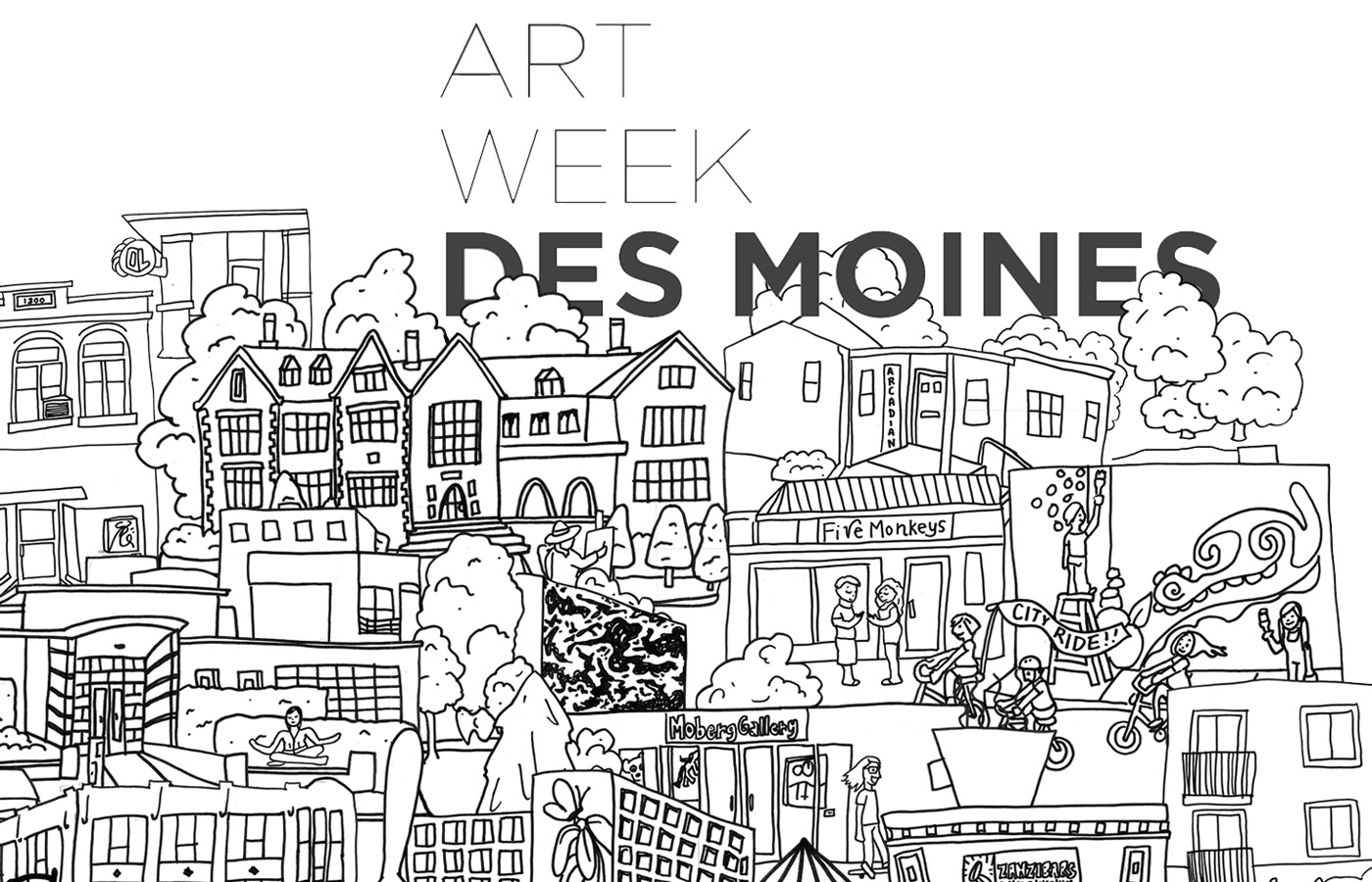 Art Week is back! Head to Des Moines from June 15–23 to celebrate—and expand your ideas about—art!
Art Week began four years ago with the goal of showcasing local artists and art happenings during the week leading up to the annual Des Moines Art Festival, which starts on Friday, June 22, this year.
Mia Farrell, designer of this year's color-it-yourself Des Moines Art Week poster, wove together an imaginative, unscaled, illustrated tapestry of Des Moines' most iconic art-related locations (above)—from sculptures at the Des Moines Art Center to the Anderson Erickson cows—and offering a comprehensive view of the vibrant arts community in Des Moines.
Mia was inspired by the accessible arts culture of her city, which Art Week aims to illuminate and expand. "Art has a gross stigma that it's for the elite," she says, "that it speaks of wealth and privilege, and Art Week says 'shut up about that!' Anyone can participate in Art Week. . . ."
This statement holds true for artists exhibiting their works all over town, as well as participants wanting to get involved in Art Week's rich brew of arts, crafts, and performance.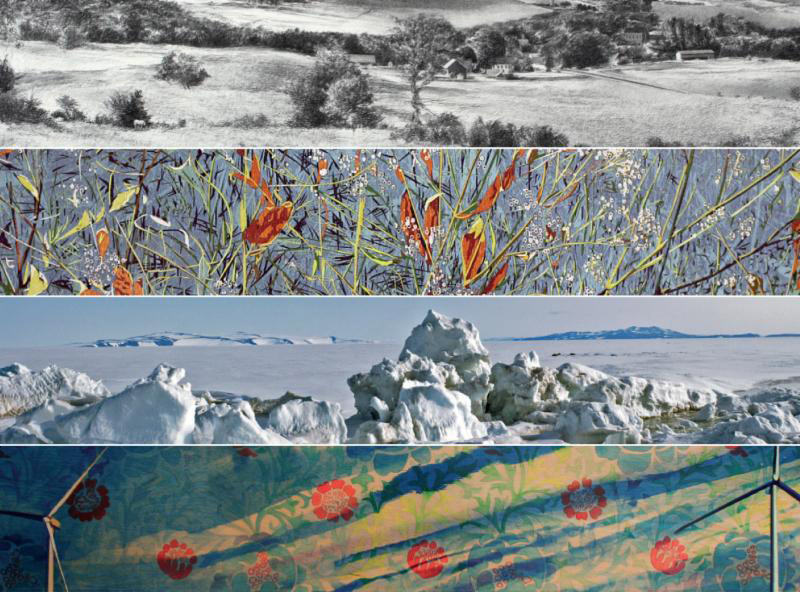 For a complete list of exhibits, workshops, and immersive art experiences during Art Week, visit ArtWeekDesMoines.com, but here are a few teasers to inspire your curiosity:
48-Hour Plein Air Painting Festival hosted by the Viaduct Gallery
Barnum Factory collaborative mural unveiling
Des Moines City Ride East Side Bicycle Mural Tour
Performance Art + Open Mic @ Art Terrarium
Aposto Art Week Dinner: A Study of Shapes + Colors + Flavors
Feminist Fuel @ Des Moines Art Center: Screen print a T-shirt or tote bag featuring designs created for the exhibition In the Spirit of Louise Noun
Des Moines Arts Festival, June 22–24
The momentum of Art Week culminates at the Des Moines Arts Festival in Gateway Park. Enjoy work by emerging and student artists, live music, a film festival, demonstrations, and hands-on activities all weekend. Guests of all ages will have a chance to get creative with a plethora of art forms, music, and dance. How about cookie decorating, furniture making, nail-and-string art, or a gigantic interactive electric mural? You'll find them all at the festival!