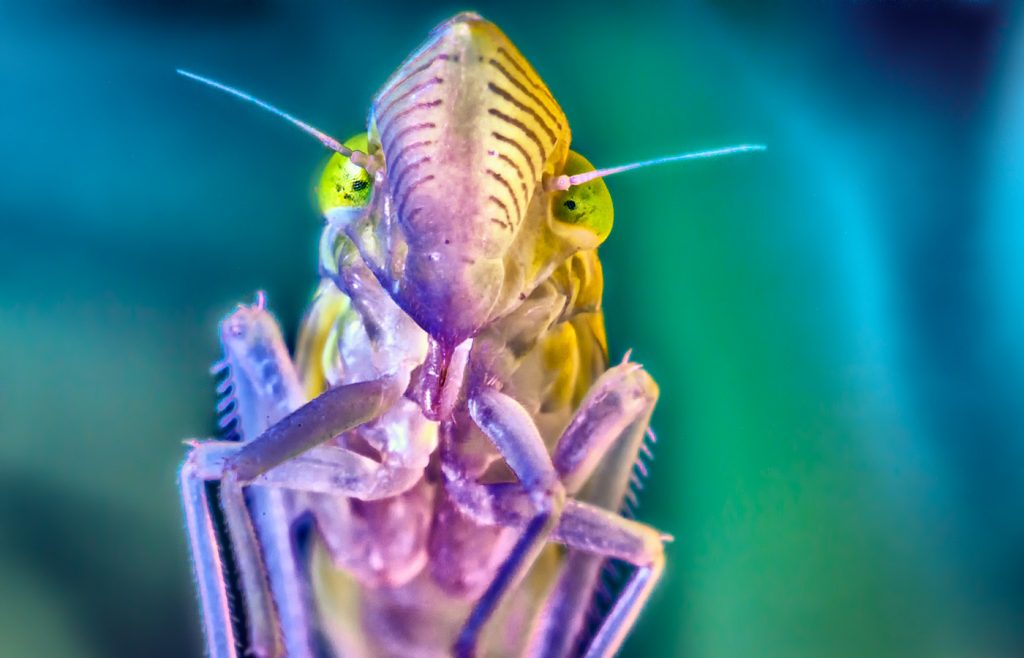 On Friday, July 6, a group of Fairfield artists will exhibit artworks exploring the complex relationship between humans and insects in An Illustrated History of Domestic Arthropods. Insects outnumber humans at a rate of 200 million to one, yet these often tiny creatures can seem alien and even repulsive. This exhibit will shift perspectives, inviting viewers to confront their own place in the animal kingdom.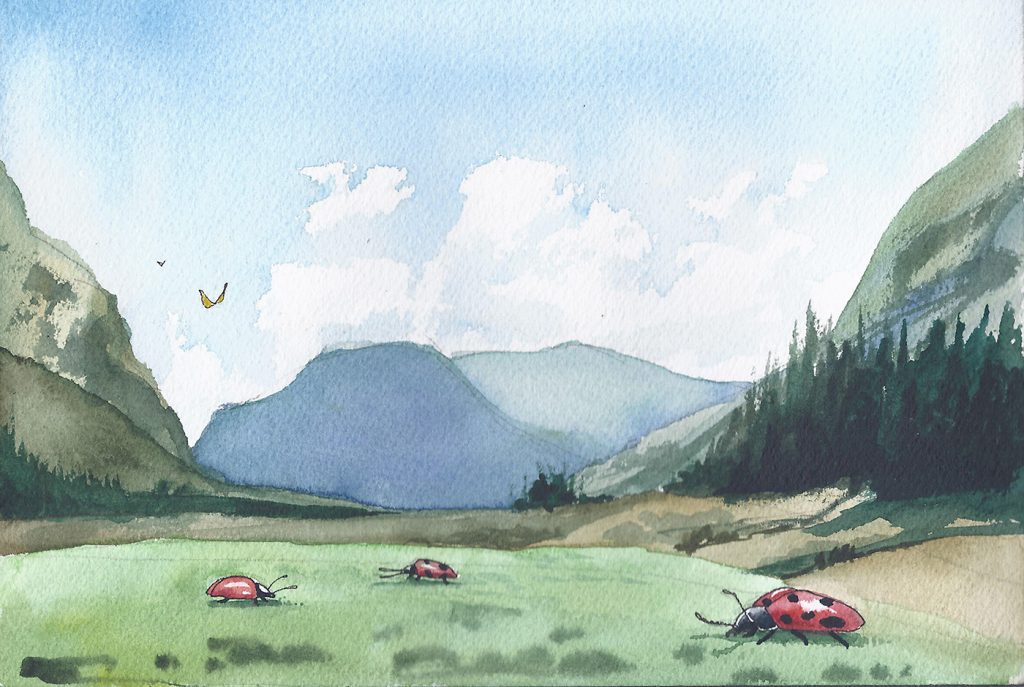 Harriet Burbeck is the special guest and instigator of this show. She is a visual artist and illustrator raised in Fairfield, but now makes her home in New Orleans. Her BA is from the University of New Orleans, and her MA is from the University of Edinburgh.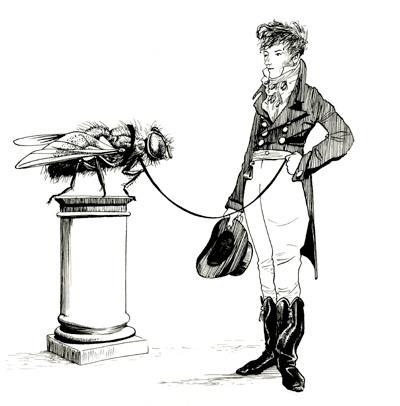 Her works in this show include exquisite ink drawings, paintings, textiles, ceramics, and bookbinding, all of which create an immersive fantasy installation. Her work explores a universe in which humans are the only mammals, and they share the world with a variety of enormous arthropods.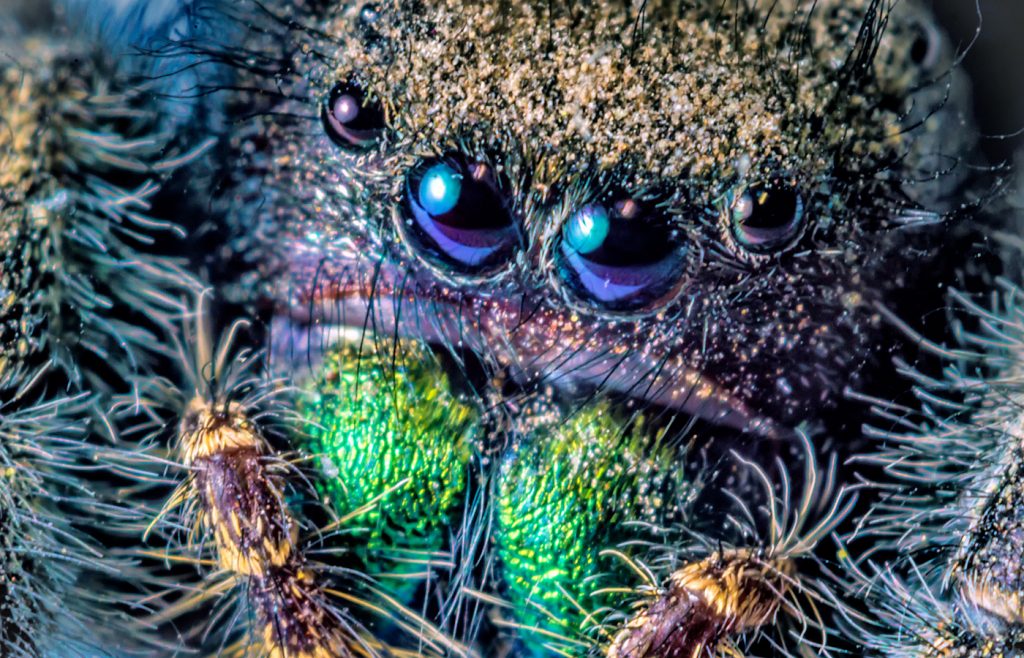 Amarnath Mukta is from Fairfield, but he's a traveler of many dimensions, including the tiny worlds inhabited by our arthropod brothers and sisters (through the spaceship of a macro lens eye). Amarnath also documents fairies, spirits, crystals, interdimensional aterrestrials, deities, the Plant Tribe, and other beings, many of which intersect with the arthropod universe. Amarnath mixes traditional media (drawing, painting, metalpoint) with photography, digital painting, 3D fractal rendering, and new art techniques as an innovative avenue for storytelling and Self/World discovery.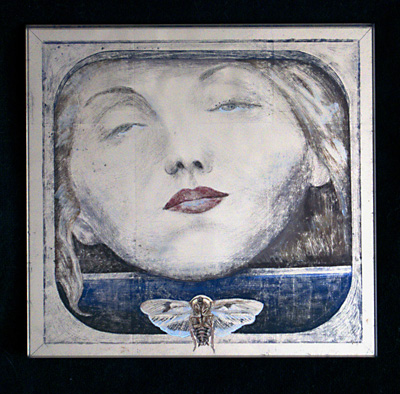 As a tadpole, Rae Swon was unschooled in the woods and fields of Iowa, spending her days making art and associating with the other animals. Her artist parents introduced her to many classical art techniques and showed her the ways of replicating what the eye really sees. She continued her formal art training at Interlochen Arts Academy, learned Eastern art techniques at Naropa University, and was trained in the art of verre églomisé (glass gilding and reverse painting) at a studio in Manhattan where she is currently employed. Rae makes artwork in a wide variety of mediums, wishing to play a role in keeping these classical methods alive. She specializes in needle felting, verre églomisé, and etching. Her pieces reflect her love for classic literature, couture fashion, history, quietude, and exploring the umwelt (the world as it is experienced by a particular organism) of nonhuman animals.
Allison Honeycutt is a fine artist and art director based in Los Angeles. She graduated from NSCAD University with a BFA and a Post-Baccalaureate in art from MUM. Allison works in paper, fiber, and installation. Her art honors the beauty of awkwardness, tactility, and humor above all. She is inspired by the forms and textures of women's bodies, underclothes, and shed skin. The work explores the wrinkled, hairy, fleshy, plump, crispy, and discarded—in all its exquisite beauty and weirdness.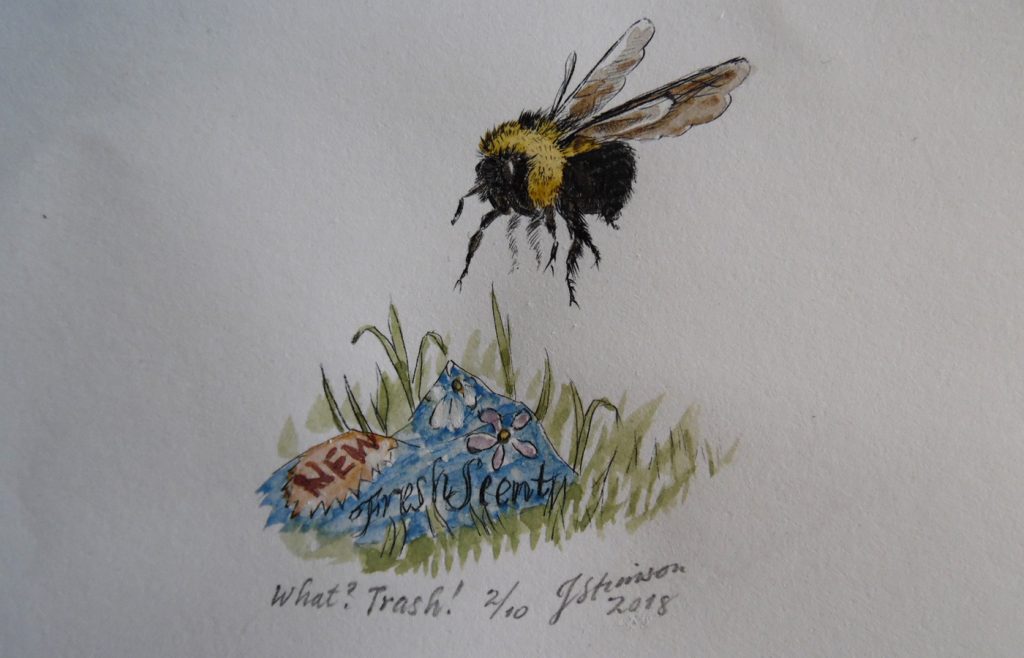 Uncle John is a undisciplinarian scholar of arcana. His famous house is as sprawling as his interests. He works in different sizes and mediums, but his favorite is the miniature engraving, hand-colored with natural pigments. "Arthropods as a High Civilization meet to discuss the problem of the Big Clumsies, as they call us."
Radim Schreiber, known for his macro firefly photography, is the winner of numerous national and international awards. Radim has braved swamps, chiggers, poison ivy, and mosquitoes to capture closeups of fireflies at night.
More arthropod aficionados have emerged from the woodwork to exhibit in this show, including Jeddin White, Orielle Caldwell, David Fisher, and Sandy Stimson.
The reception will take place during Fairfield First Fridays, July 6, from 6:30-10 p.m, at Big Blue Fairfield, located at 410 West Lowe Ave. The show continues through Saturday, July 7.
Big Blue Fairfield is a center of music, art, science & technology, spirituality, and healing. The mission is to provide a space for creativity, collaboration, and a venue for events, classes, rehearsals, shows, lectures, slide shows, and film events. There is a wood shop, welding facility, lounge, wifi, and library. Interested folks are invited to stop in and find their niche.