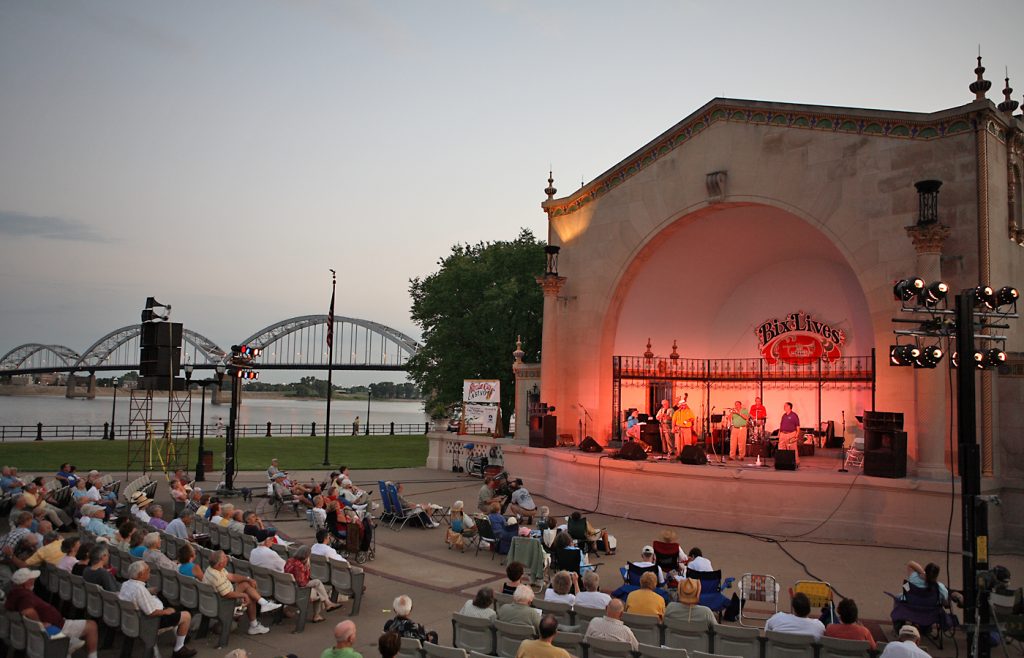 The Bix Beiderbecke Memorial Jazz Society celebrates the life and music of legendary musician Leon "Bix" Beiderbecke at the 46th annual Bix Beiderbecke Memorial Jazz Festival, August 2–5.
Born in Davenport, Iowa, in 1903, Bix Beiderbecke gained fame as a self-taught jazz cornet player with a unique sound, playing with jazz greats like Jean Goldkette, Bing Crosby, and Paul Whiteman.
In 1971, the Bix Beiderbecke Memorial Jazz Band of New Jersey traveled to Davenport to play a musical tribute to "Bix" at his gravesite, inspiring local jazz musicians and fans to create the Bix Beiderbecke Memorial Society to honor the Iowa-born musician and to perpetuate and preserve traditional jazz. Thus, the festival was born.
Fans now attend from all over the world, not only to enjoy the music, but to visit some of the places where Bix played, his boyhood home, his church, and his burial place in Oakdale Memorial Gardens.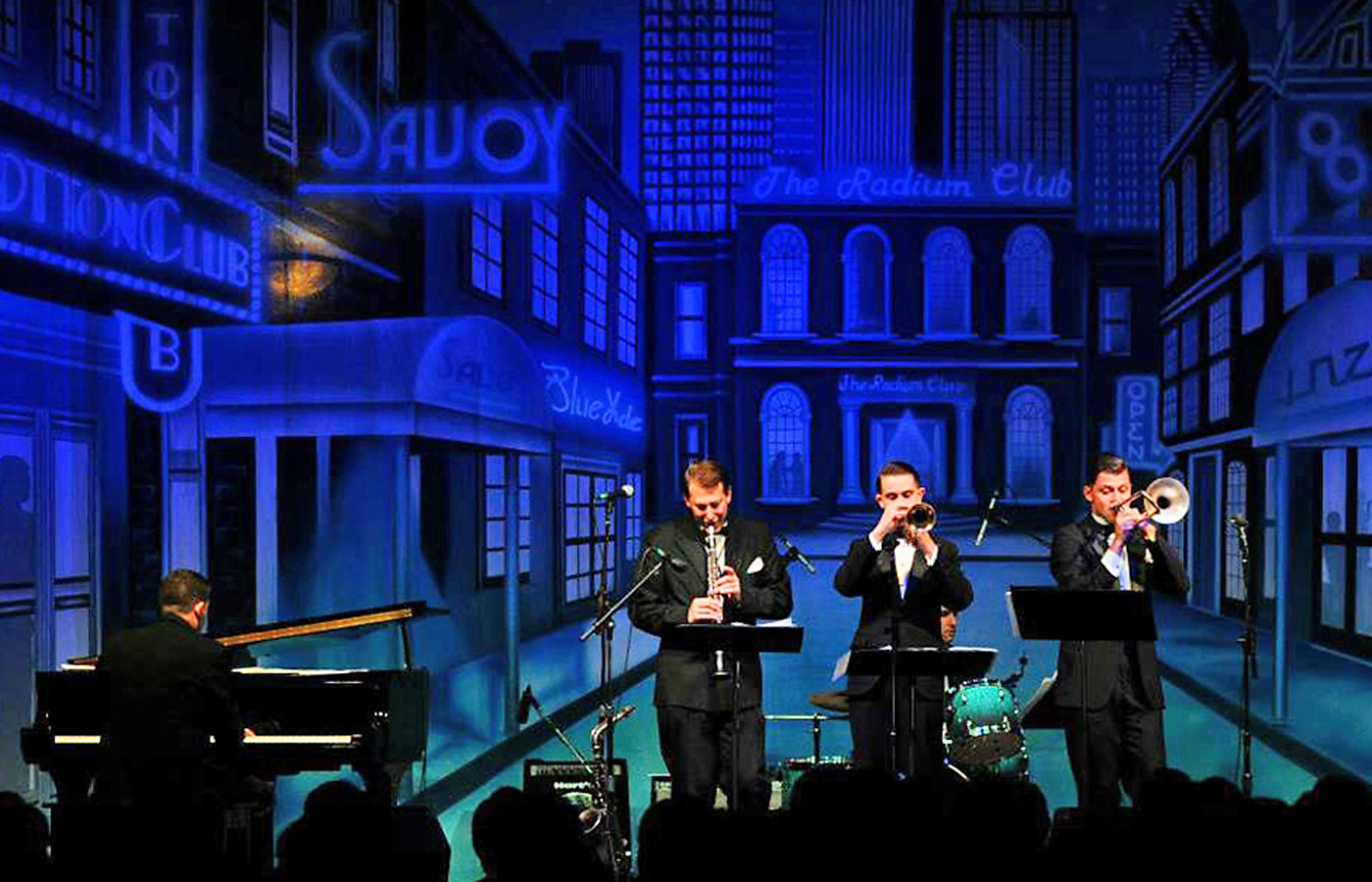 This year's stellar festival lineup includes the Fats Waller Legacy Band, Benny Goodman Trio, the Fat Babies, the Wolverines, Miss Jubilee and the Humdingers, and Graystone Monarchs. Local bands include Dandelion Stompers, Josh Duffee Orchestra, and the Bix Beiderbecke Memorial Youth Jazz Band. Other Bix Fest special events include:
August 2: Bix Fest Kickoff at Putnam Museum • 3 p.m. performance by the Wolverines
August 3: Free Tour of the Bix Museum • 9:15 a.m. (Free transportation leaving from Rhythm City Casino)
August 4: Graveside Event at Oakdale Memorial Gardens • 10 a.m. performance by Miss Jubilee and the Humdingers
August 4: Youth Band Clinic at Rhythm City Casino • 4:30 p.m.–5:30 p.m.
August 5: Jazz Services at First Presbyterian Church • 8:30 a.m. & 10:30 a.m.
The main portion of the festival takes place at a new location this year—the Rhythm City Casino Resort, 777 Elmore Ave. in Davenport—but the traditional favorite outdoor venue at LeClaire Park will still be used for Friday night's performances.
Tickets are $30 for a single session on Friday or Saturday, or $55 for an all-day pass. For more information and a complete schedule of bands and events, visit BixSociety.org.
While you're in town, visit the newly opened and long-planned Bix Beiderbecke Museum and Archive in the lower level of the (River Music Experience) Redstone building located at 2nd and Main Street. The 1920s-themed museum features Bix's music and original instruments, along with videos, interactive displays, and rare photos from his life and career.