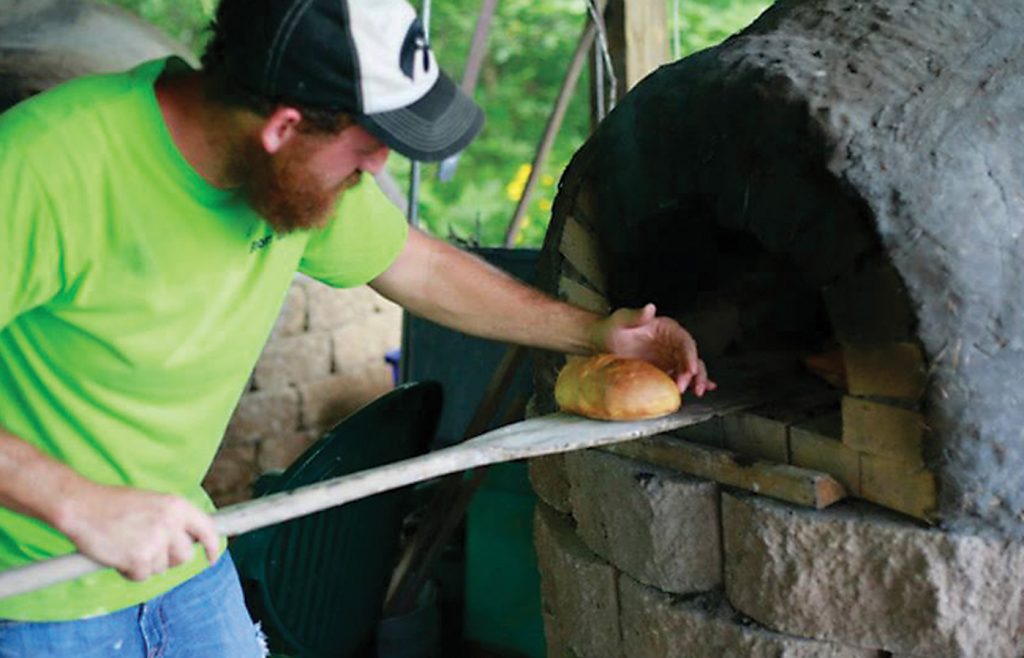 If you think Iowa farms are all corn and soybean fields, the J40 Farm Crawl will open your eyes to a multifaceted world of agricultural creativity and richness. This year's event, on Saturday, August 11, celebrates the crawl's 10th anniversary with farm tours, wagon rides, local artists, historic sites, wine tasting, handcrafted furniture, and homemade ice cream.
It's also a fabulous opportunity to explore Iowa's Historic Hills Scenic Byway and celebrate the rural local businesses and farms that add vibrancy to the Iowa landscape.

Started 10 years ago to showcase local farms and rural craftspeople, the J40 Farm Crawl has become a popular summer tourist activity. "We brought in about 500 people last year," says long-time organizer and participant Kim Steele-Blair of Bloom and Bark Farm. She says that the event attracts local sightseers, as well as visitors from Des Moines, Iowa City, Cedar Rapids, and even St. Louis.
"There's a lot of really interesting businesses that pop up along the highway," she says. Steele-Blair enjoys connecting people with local farmers and artisans, and says the J40 Farm Crawl is a lot of fun. "It's great for families and kids. There's always something to do!"
The J40 Farm Crawl is like a focused day trip with planned rest stops, and the whole loop is only 20 miles. "You can easily get to all the different stops along the way," Steele-Blair says. And the stops generally involve tasty treats, interesting adventures, and the bounty of nature.
The J40 Farm Crawl begins with a home-cooked breakfast at the Amish School in Lebanon, served from 8 a.m. until noon. Feast on homemade biscuits and gravy or pancakes and sausage. Free-will donations are accepted to cover costs. After eating, participants can explore seven different farms, businesses, and museums along the route.
Bloom and Bark Farm in Keosauqua has gardens, orchards, and greenhouses to explore. They'll be offering samples of fresh produce, artisan bread baked in a handcrafted clay oven, and cold, refreshing mint water. Tour their glassblowing studio and watch demonstrations by artist Tim Blair. They also have a Hobbit House under construction and there will be live folk music throughout the day.
A number of local businesses will also be set up at Bloom and Bark Farm for the J40 Farm Crawl.
The Villages Folk School will have several artists on hand offering class demonstrations and selling their art. Information about ongoing classes will be available. Crane Winery will be offering samples of their delicious sweet wines. Hershey's Honey will be selling all the good stuff their bees produce, as well as health and beauty products made with honey, bee pollen, and royal jelly. Kids can enjoy the ever-popular flavored honey sticks. The Calico Press will be offering demonstrations of their antique letterpress, with posters, cards, and t-shirts available. A blacksmith will be offering metalsmithing demonstrations and a fiber artist will be spinning wool from her own sheep.

At Lengacher Variety Store & Greenhouse in Keosauqua, a horse-drawn wagon will be waiting to give tours of their produce patches. Their greenhouses and fields are filled with flowers and produce.
A family-owned business crafting quality furniture since 1981, Yoder's Indian Creek Furniture offers a wide variety of furnishings. Free homemade ice cream will help beat the heat.
Richardson's Point Stop, a site of historic interest near Milton, is the burial place for the first Mormons who died along the Mormon Trail in 1846. Tour guides will be available to tell stories about the trail's history.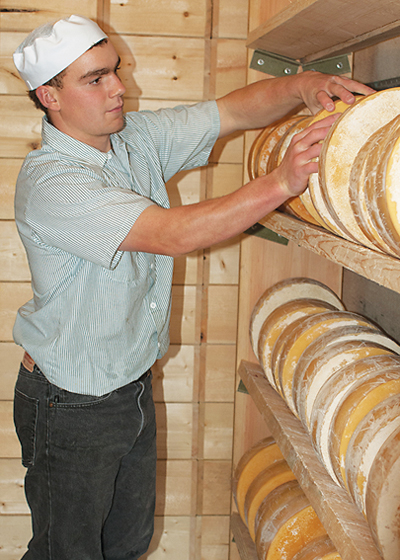 Another point of historical interest, Koldt Barn in Milton was constructed in 1895 and moved to its present location in 2002. Hear stories of the barn's history and take home a new understanding of our agricultural past. A collection of antique tractors will also be on display.
A wonderful piece of Iowa's history, Troy Academy in Bloomfield was the first institution of higher education west of the Mississippi. Built in 1854, Troy Academy was open for 33 years. Tour guides will share stories and encourage exploration.
Milton Creamery in Milton will be offering samples of award-winning, handcrafted cheeses. They use milk from local Amish farms to make their world-recognized Prairie Breeze variety, an exclusive creation of this small, local cheese factory.
The J40 Farm Crawl runs from 8 a.m. to 5 p.m. For more information, visit J40 Farm Crawl on Facebook, or call (641) 233-8210.