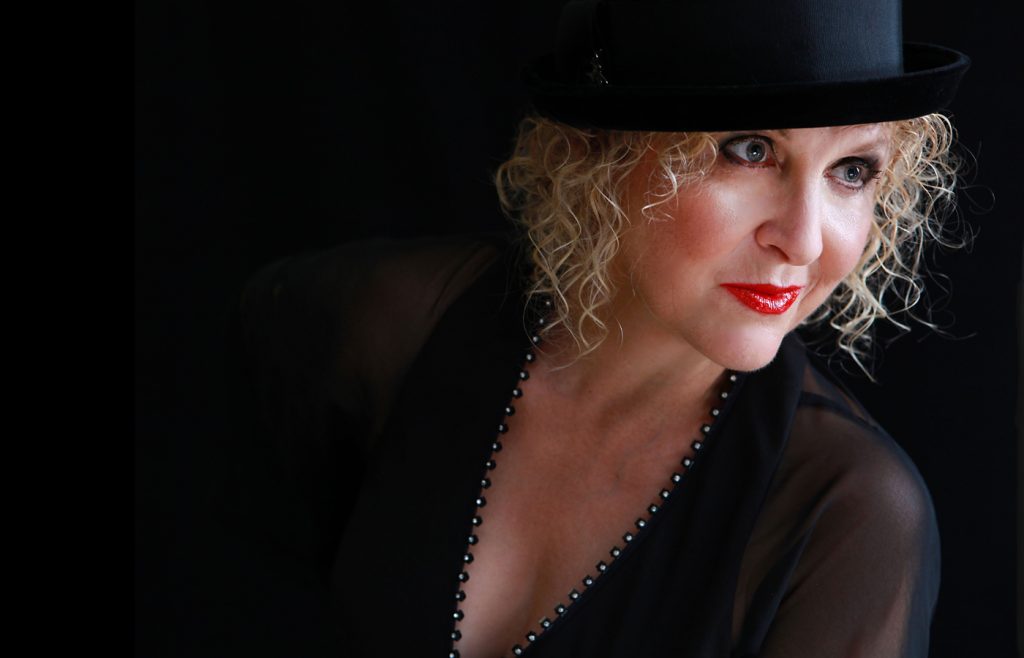 What is the role of a musician in these politically divided times? Is it to write and perform songs that take a firm stand against certain candidates and policies? To inspire those that share your position? Or to ignore what's happening and play it safe with tunes about good times? Iowa native Julie Christensen has her own answer.
"My job is to facilitate emotion," Christensen said over the phone from her Nashville home. "That is radical in its own way. So much modern music seems to be stepping away from that and is calculated to make sure you don't feel. Some people find it uncomfortable to feel things, but I am most proud when someone comes up to me after a show and says, 'You made me cry' or 'That song reminded me of my mother.' In a world where things are getting increasingly black and white, it is important to reach out and touch someone."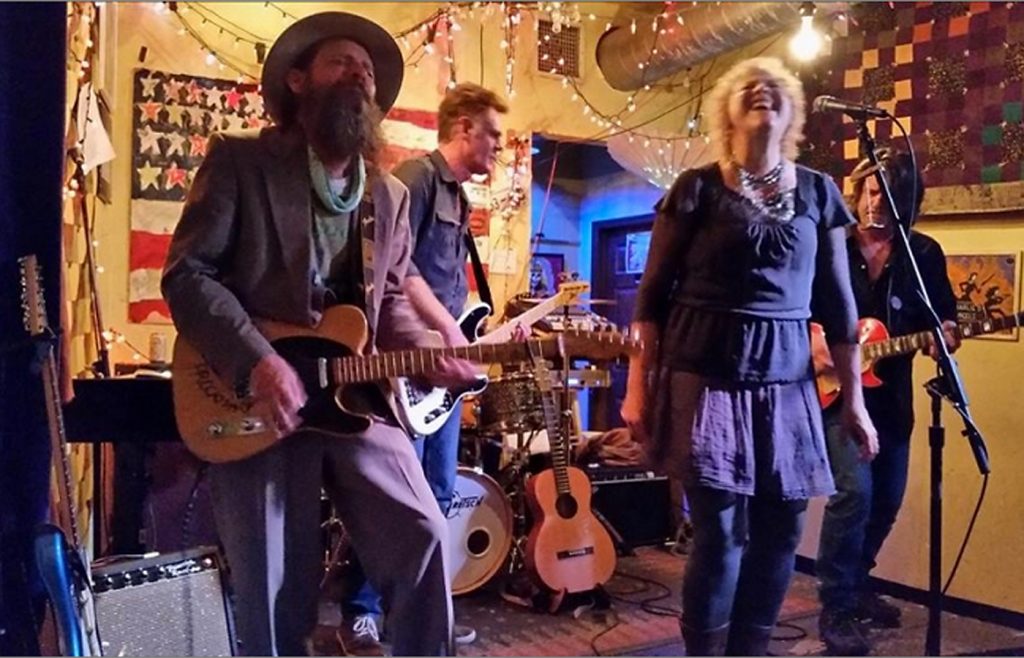 Christensen will be playing with two members (drummer Chris Tench and guitarist Sergio Webb) of her band, Stone Cupid, at Café Paradiso in Fairfield on August 10.
Christensen's career has always been about connecting to one's emotional core. The Newton-born singer-songwriter, who attended the University of Iowa as a teenager, has spent decades honing her craft. She dropped out of college to join the Iowa City country band Longshot. They toured the Midwest circuit and opened for acts such as John Prine, Steve Goodman, and Asleep at the Wheel. "But Gabe's Oasis [in Iowa City] was our home," she said.
She categorized her recent music as Americana because of its roots in acoustic folk and traditional styles, but her work defies easy classification. She has been called "the godmother of alt-country" because of her pioneering work in the post-punk Los Angeles scene as the co-founder (with her husband Chris D.) of the Divine Horseman and her contributions to recordings by acts such as X, Dave Alvin, and Steve Wynn during the early 1980s.
"Those were the Reagan years," she said. "We sang about sin and redemption, not politics, but with passion at the forefront. Our audiences knew where we stood without us having to spell it out."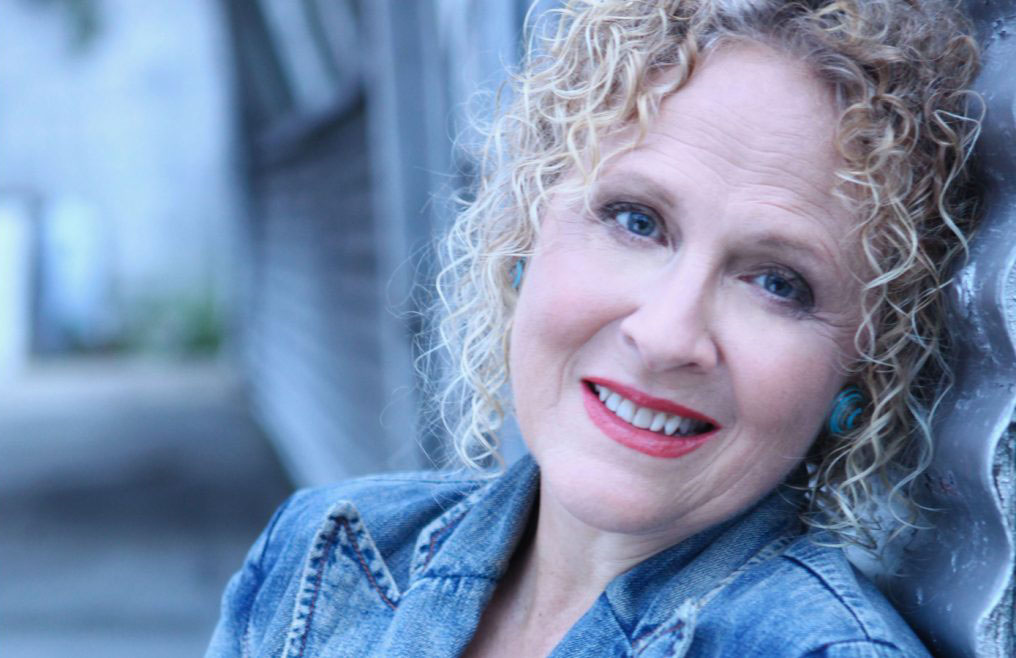 After the Divine Horsemen broke up, she moved to Austin and sang country and western swing music. Some of the artists she performed with were in Leonard Cohen's touring band, and when Jennifer Warnes left Cohen's tutelage to go off on her own, Christensen was hired as her replacement. She traveled the world singing backup for the great Leonard Cohen (even performing before Prince Charles at Buckingham Palace) and can be seen in the critically acclaimed documentary Leonard Cohen: I'm Your Man.
Christensen recalled auditioning for Cohen. Well aware of his talents, she was a bit intimidated by his presence. That said, she also felt confident because she knew his music. "My mom was a church organist," she said. "She used to play and I would sing when I was young. One of my favorites was a songbook of Judy Collins that had all these great Leonard Cohen songs like 'Suzanne' and 'Bird on a Wire.' " Cohen must have been impressed, as she joined him on the 1988 and 1993 tours that can be heard on the 1994 Cohen Live release.
They kept in sporadic contact over the years, until Cohen died in 2016. She sent him a pecan pie (via FedEx) in 2015 when he was already very ill. "I thought I packed it very well, but I got an email from him thanking me that said the pie arrived in pieces so 'we are eating it with ice cream and enjoying it.' " Christensen considers herself a master pie maker, thanks to her grandmother's recipe for a no-fail pie crust. The day we talked, she said she looked forward to making a peach pie after our call.
Besides Cohen, Christensen has worked with other rock notables such as Iggy Pop, Lou Reed, and k.d. lang. She made a record with Todd Rundgren back in 1989 that was never released because of problems with the record label (Polygram). Rundgren called it "The Female Sgt. Pepper" in his book The Greatest Music Never Sold. Christensen said she hopes to retrieve the record and release it in the future.
Christensen has just put out her seventh album, A Sad Clown, which features Stone Cupid as well as some great button accordion licks by Iowa City's Dave Moore, especially on her cover of Tom Waits's "Hold On."
As the title suggests, "Hold On" is about persistence. Its message about staying hopeful and optimistic even when confronted by life's harsh realities fits right into Christensen's wheelhouse. Her self-penned tunes often have their lessons couched in stories. As she notes in the brutally confessional "Like Nothing Hurts," our troubles are minor in the light of those living in a war zone, suffering from a deadly disease, or dealing with the repercussions of a mass shooting. We are all dying—that's just life. And Christensen believes her role as an artist is to make people aware of the good and the bad and to really feel alive.
Christensen will be inducted into the Iowa Rock 'n Roll Hall of Fame this fall in the "Women Who Rock" category. She will join her brother, who was installed in 2013 as a member of the band Jonesin'. She sent the organization a few items for their display, including a letter from Prince Charles thanking her for her performance at the Palace.