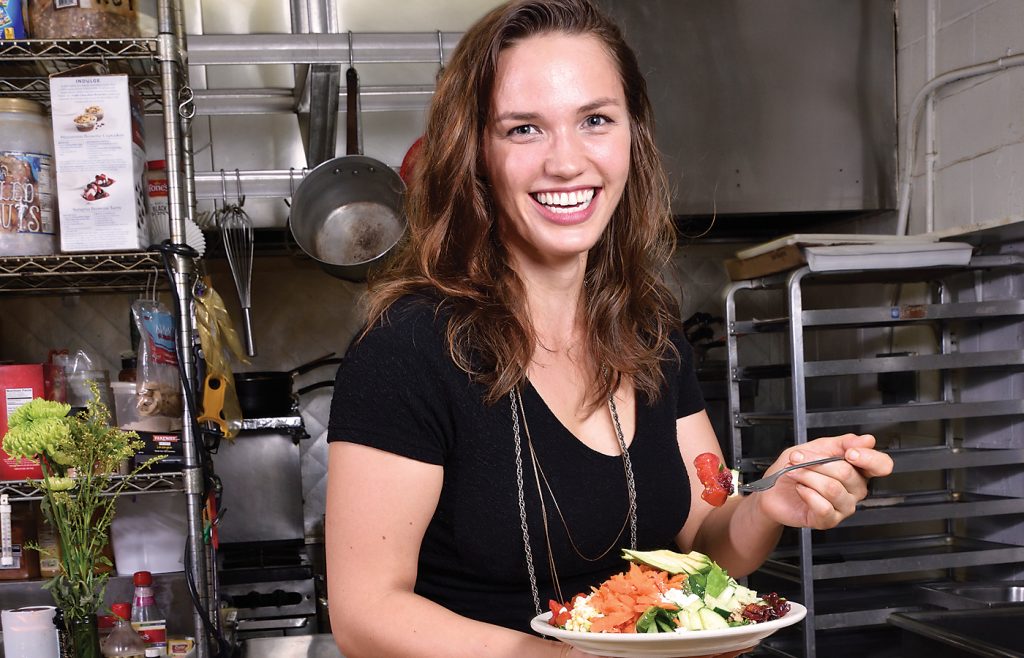 Chef Sóley has returned to Fairfield to reopen The Wandering Knife at Second St. Coffee House, 51 N. Second St. For now, she's offering a breakfast bar and lunch buffet as her grandmother Bonnie White retires and hands over the reins to the restaurant. Until we find out more, here's our story from September 2018:
Sóley Thorsteinsdóttir grew up helping out in her grandmother's Fairfield eatery, 2nd Street Coffee House, where founder Bonnie White has offered affordable meals to regular customers for decades. During five sweltering weeks this summer, while her grandmother was away on her annual vacation, Chef Sóley kept the doors open with her own pop-up restaurant, the Wandering Knife. Drawing on her culinary education as well as her experiences of cooking and eating around the world, she presented an all-new menu of local flavors paired with far-ranging tastes.
In addition to studying at the Culinary Institute of America, Sóley has a degree in civil engineering from the University of Iowa. She has interned at Blue Apron in New York City, Linn Street Cafe in Iowa City, and Sakara Life in NYC, among others. While on the East Coast, she started her own business using the Instagram handle @thewanderingknife.
With the pop-up restaurant behind her, Sóley plans on heading to New York City for a potential opportunity in a Michelin-starred restaurant. She wants to return next summer for another pop-up experience, this time including her brother, Vikingur Thorsteinsson, who is becoming a master bartender.
When she had a few spare minutes to set her knife aside, Chef Sóley offered these insights into her fervor for food.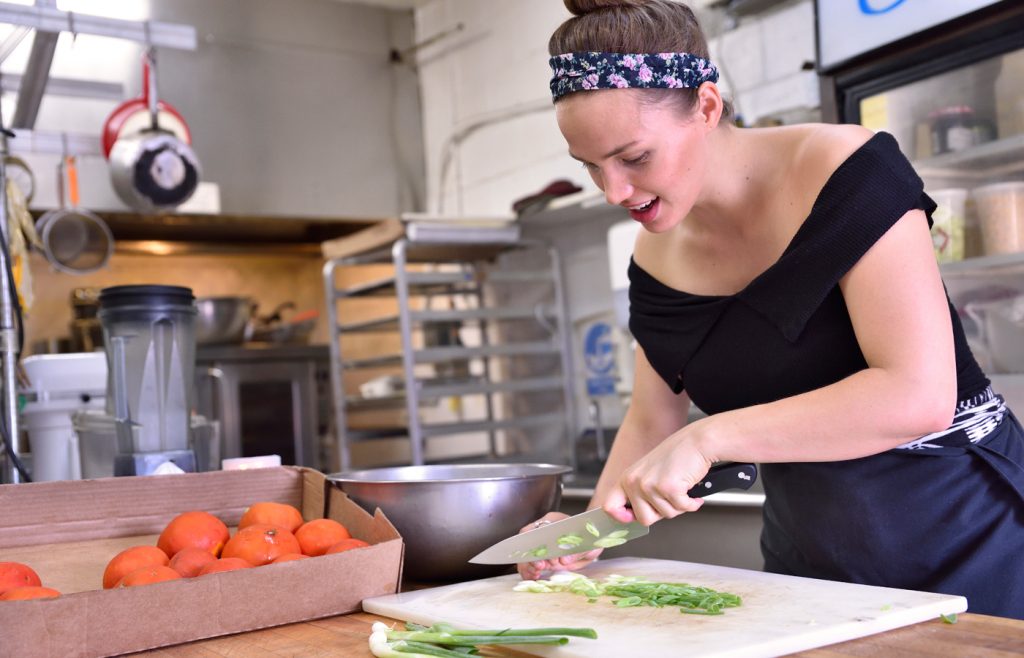 On her zeal for cooking:
I know I've found my passion, because even at the worst moments, when my body aches and my feet are sore from standing all day long, I finally escape my kitchen at work to go home and rest—and I just end up in the kitchen there.
On people, pros and cons:
There are days when customers want every dish personally crafted. I'm here to set systems in place . . . but human chaos keeps throwing wrenches in my designs.
Yet the people are the experience. Like the little kid named Derek with buck teeth at the farmers market. His grandmother was utterly surprised I wanted to buy all 20 pounds of her zucchini. That grandchild made my day by trying to give me the whole box for free, and then yelled as I packed up the car, "Where are you going?"
Those interactions, those intimate moments of connectedness, are so precious they pierce the skin and cozy up next to the soul. That day, I kept the moment going by returning to their booth with a few pastries. I wanted that farmer to know what I intended to do with the produce she gave me. I needed to show her I would treat those zucchinis with respect and create something to let them shine. By giving her my food, I could give her my heart, even though this was only our second interaction.
The third time I saw her she told me, "That was some good s-s-s . . . stuff." The little stutter before the word "stuff" left potential for an expletive, which I thought was a high compliment coming from a traditional family that teaches their young not to swear.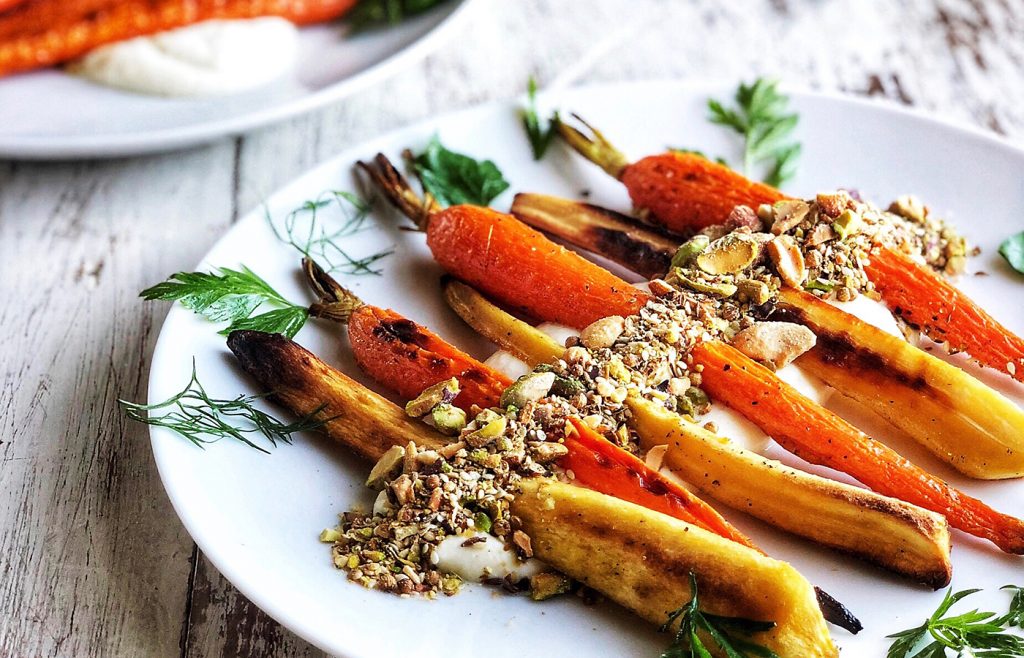 On returning to her hometown:
My family has been part of the Fairfield community for generations, and all of the resources I needed to pull off a pop-up restaurant were just waiting for me. The Wandering Knife is not yet a year old but has morphed from an Instagram account, catering, and consulting, into a short-term physical restaurant. I needed a restaurant I had experience with so more time could be allocated to babying my newborn business. In Fairfield I could test my ideas in a place where the investment would be low, the risk minimal, and the support great.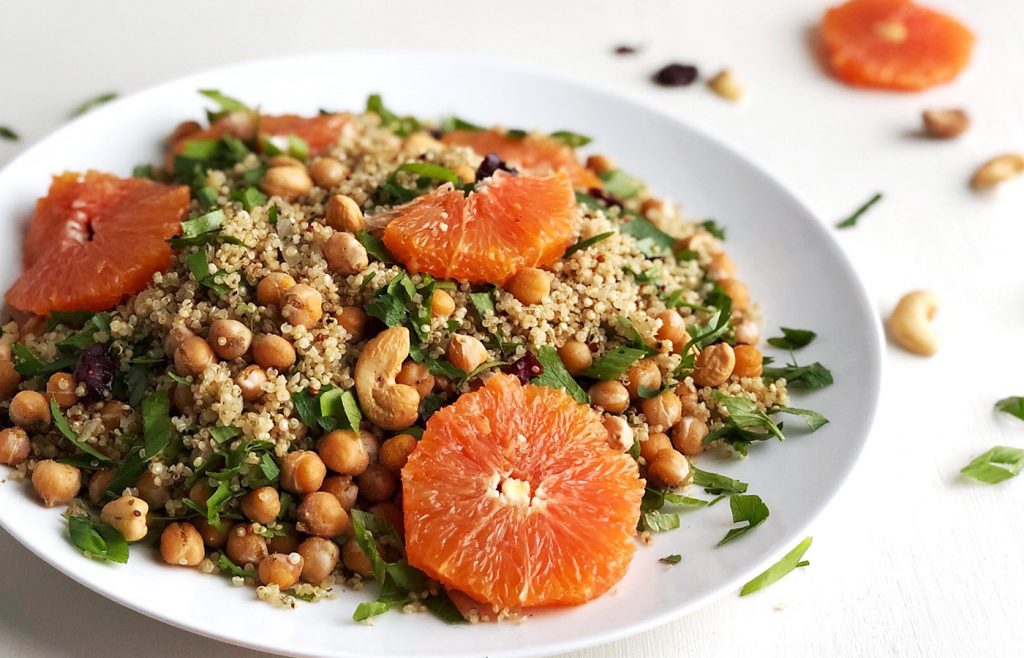 On the origin of the Wandering Knife:
When I was in university, I had the unique opportunity to travel and explore the world. My love for food seemed to find its way to the center of each place I went. I was studying to be an engineer, but in between classes and semesters, when hunger would find us circling the table, I would cook for friends and family as a means to bring us together.
During my third year of engineering, I spent a summer in Nicaragua building a bridge. Curiously, I came home with a bigger impression from moments shared around food than around the construction. There was something profound about cooking for everyone. We didn't speak each other's language, but in the kitchen we could always understand each other. It was as though food had become the language, one that translated universally.
The name "Wandering Knife" came while I was in Colombia. By that time I had done enough traveling to notice how my blade was the only consistent element among my adventures. The name was playfully bestowed upon me one day by a group of friends. It came from a place of celebration and delight rather than ownership and ambition, and it said everything I wanted it to. It was as black and white as the engineering mind I had cultivated. But applied to food, it became something warm and fierce, like the fire dancing around the edges of a pot.
On her approach to cooking: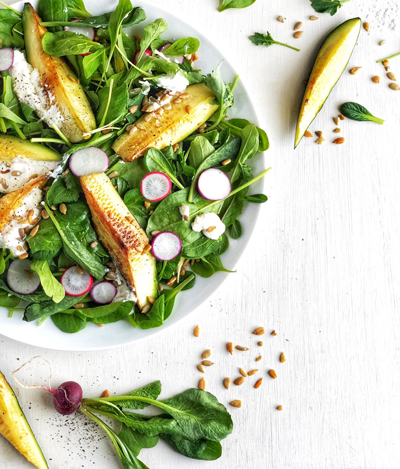 When the opportunity to create a pop-up restaurant presented itself, my goal was to pay attention to every ingredient. I have found the most difficult dishes to master are the simplest ones, because everybody can make them, and make them well. The ingredients are usually uncomplicated, so an exemplary version will show a chef's true colors. I began seeing that the difference between good and great is the care taken in selecting every ingredient, not just the main one.
I didn't even mean to source locally, but when I went in search of the best products, I remembered the croissant guy in town, Prairie Breeze Cheese, Radiance Dairy, an old high school friend making tofu, and of course the farmers market.
On the farmers market: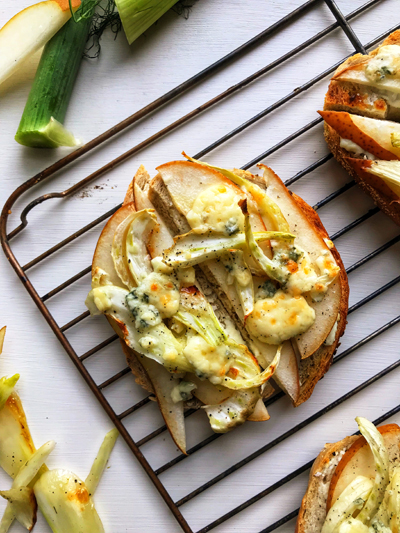 My favorite part of every week has been going to the farmers market and building relationships with the farmers, beautiful people who would otherwise be complete strangers. It's the most amazing feeling when someone comes to me with leftover produce they couldn't sell and I have enough traffic in my restaurant to use all of it. It's even better when I have an extra baked good to send them home with.
I've been sweetly surprised by the reciprocated care and sensitivity—from customers grateful for my existence instead of just thanking me for the food, to the farmer who left a cooler full of produce at 6:30 in the morning with a note simply saying, "Soley, Rest—." Working in a small town has given me a chance to know these people in a way that wouldn't be possible in a big city.
Visit TheWanderingKnife.com.