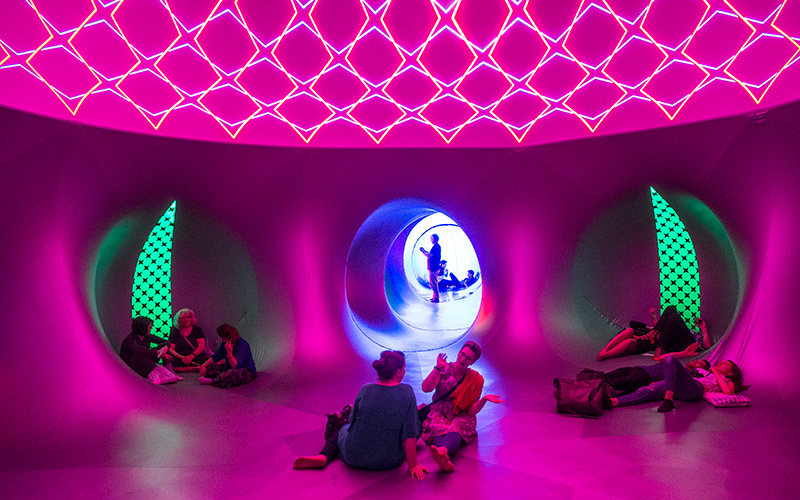 Take your shoes off this weekend and lose yourself in the sensory bliss that is Luminarium: Albesila.
From the Guggenheim in Spain to the Sydney Opera House in Australia, the monumental and interactive walk-in sculptures of Architects of Air—designed by British artist Alan Parkinson—have astounded audiences around the globe. Since its founding in 1992, Architects of Air has toured its luminaria in 43 countries, and this Friday, September 28, its latest design, Albesila, goes up in Des Moines' Cowles Commons for a week of wonderment.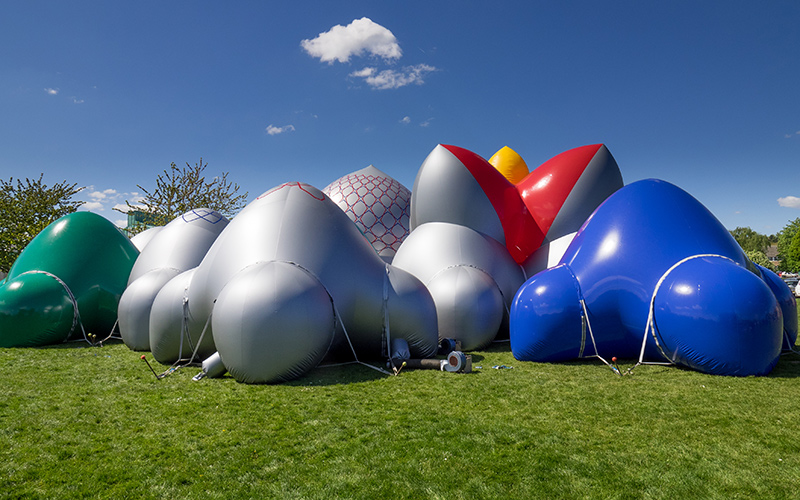 The luminarium offers a dazzling maze of winding paths and soaring domes where Islamic architecture, Archimedean solids, and Gothic cathedrals meld into an inspiring monument to the beauty of light and color. The installation—assembled from thousands of pieces of PVC fabric—awakens all the senses, inspiring wonder, mystery, and sense of discovery for explorers of any age.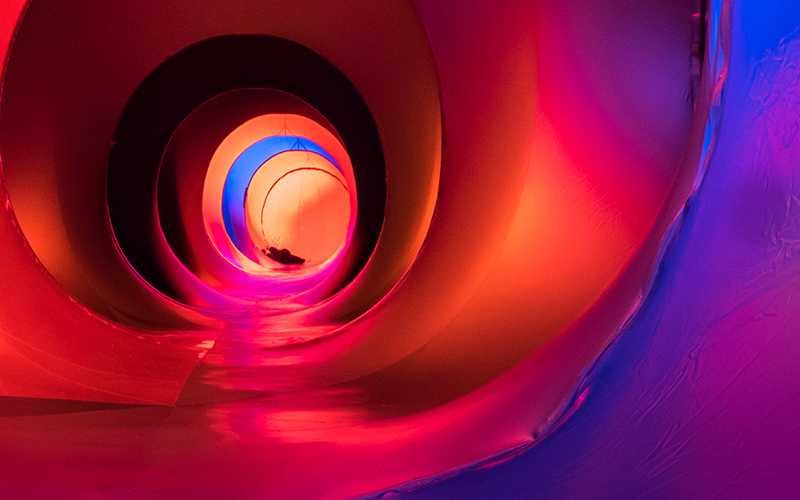 Visitors are transported and immersed into an amazing world of light and subtle and saturated hues, for a unique sensory experience that brings visual art into unexpected places. The luminaria, from the inside, have been described as "somewhere between a womb and a cathedral."
"I design luminaria because I want to share my sense of wonder at the phenomenon of light. A luminarium provides the frame for an encounter with a light whose surprising and simple intensity cuts through conditioned perception." —Alan Parkinson
It's a delightful paradox that such a stimulating, vibrant environment can simultaneously be so calming and comforting; many visitors find a luminarium a place for rest or meditation. Don't miss your chance to find a cocooning pod and sit quietly—or lie down—to absorb the ambient colors and immersive soundscape.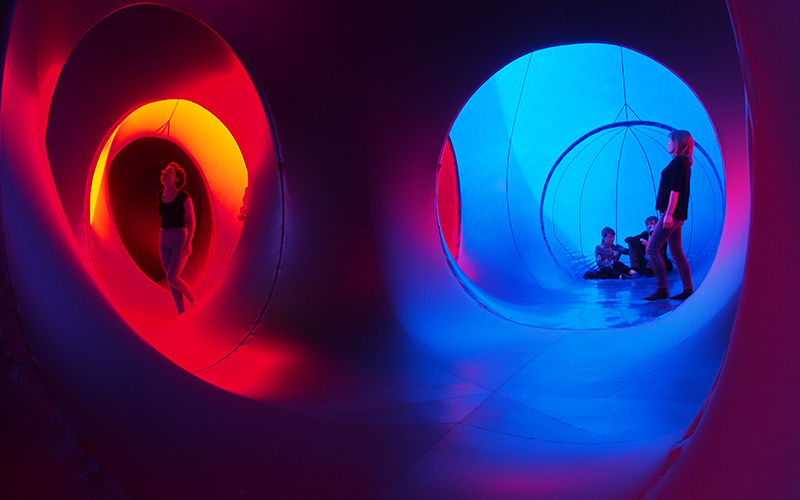 Among Albesila's 27 airy, interconnected, ovoid domes, 4 of them provide the base to an imposing tree form, 10 silver "eggs" are adorned overhead with radiant geometric traceries inspired by Islamic art, and the remaining 13 provide a complete immersion in color. Sensory intensity reaches a peak in the magnificent Main Dome where an intricate weave of illuminated seams creates a constellation of stars spiraling upward to the heavens.
Walk-in admission is $5, or free for children 2 and under. For more information and (optional) reserved ticketing, visit DesMoinesPerformingArts.org.