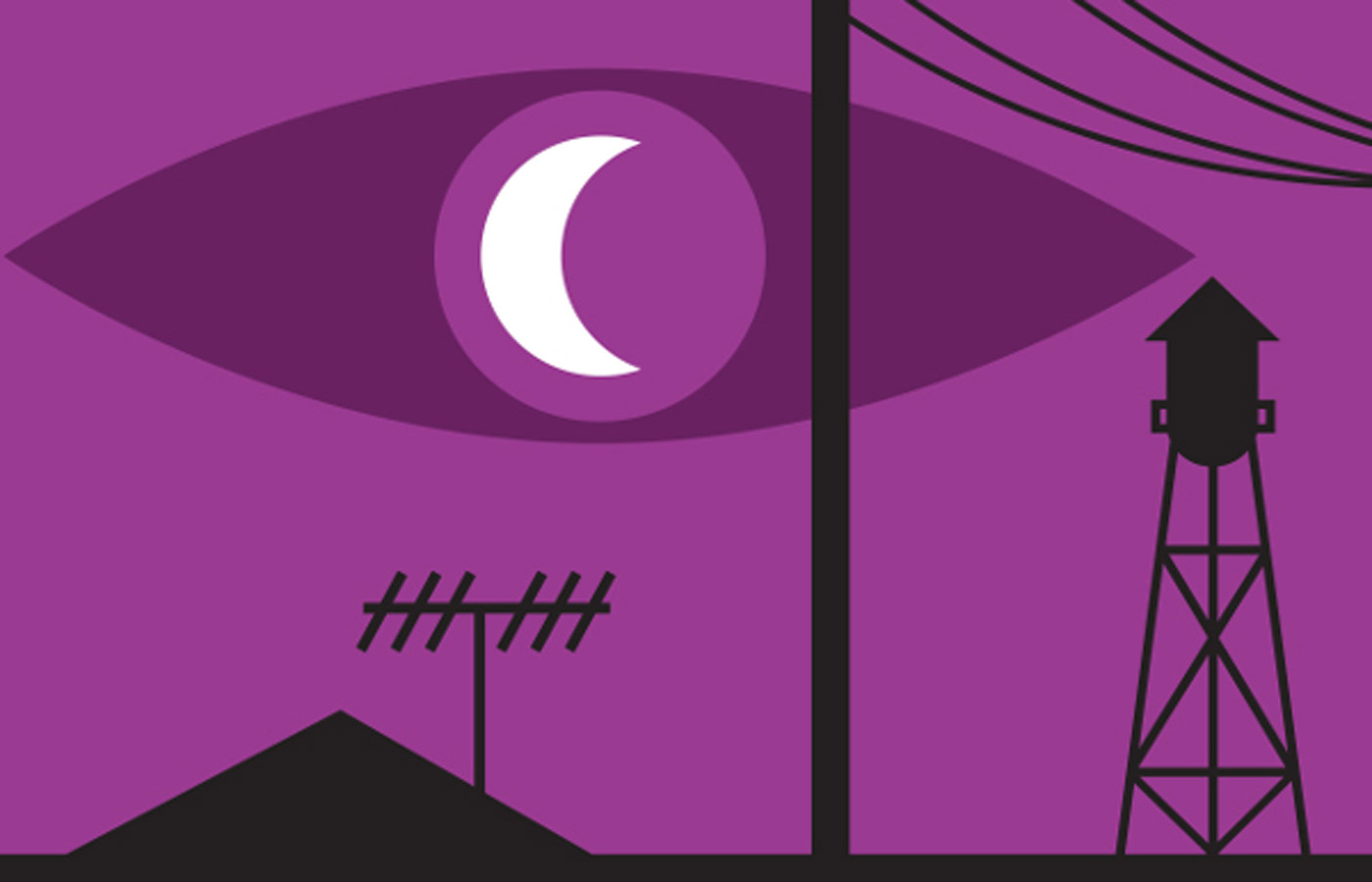 Welcome to Night Vale, one of the most downloaded podcasts in the world, is a twice-monthly radio show set in a mysterious, fictional desert town. Performed in the style of a small-town community broadcast, the program features Night Vale weather, news, cultural events, announcements from the Sheriff's Secret Police, mysterious lights in the night sky, and dark hooded figures with unknowable powers.
Turn on your radio and hide.
Or … sit in the dark with perfect strangers this Thursday, October 4, to experience Welcome to Night Vale performed live at the Englert Theatre in Iowa City.
This incarnation of Welcome to Night Vale features another killer cast of actors, writers, and musicians in a brand new show, A Spy in the Desert, which began touring major cities across the world this September.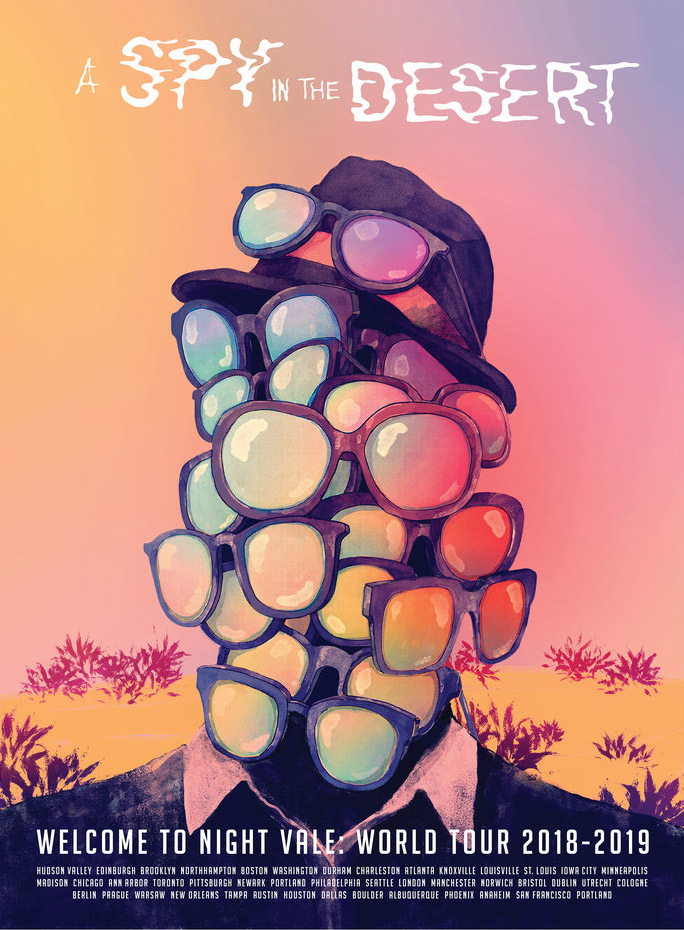 In case you haven't tuned into their program before, don't worry; their live show is a stand-alone story that can be enjoyed by long-time fans and newcomers alike … and promises to find unexpected ways to bring the audience into the performance.
Written by Joseph Fink and Jeffrey Cranor, A Spy in the Desert is narrated by Cecil Baldwin and features Symphony Sanders, Meg Bashwiner, and a flurry of surprise guests playing fan-favorite Night Vale characters. The tour also features special guest Mal Blum as "The Weather," and live music by Disparition—the instrumental project of composer-producer Jon Bernstein of Queens, NY. "I found myself in awe of him," said Kiran Kutar of LDNLife.com, "sitting quietly taking up such a small space but adding so much to the experience."
"Incredible, spooky, funny, and monumentally charming" —BoingBoing
Get into a Halloweeny mood a little early this year, and run, don't walk to see this delightfully mysterious show. The script is a bit creepy, but written with all ages in mind, in case you want to treat your family to a taste of live radio theater.
Showtime on Thursday, October 4, is 8 p.m. Tickets for the event, which is co-presented by the Iowa City Book Festival, are $30, available at The Englert.