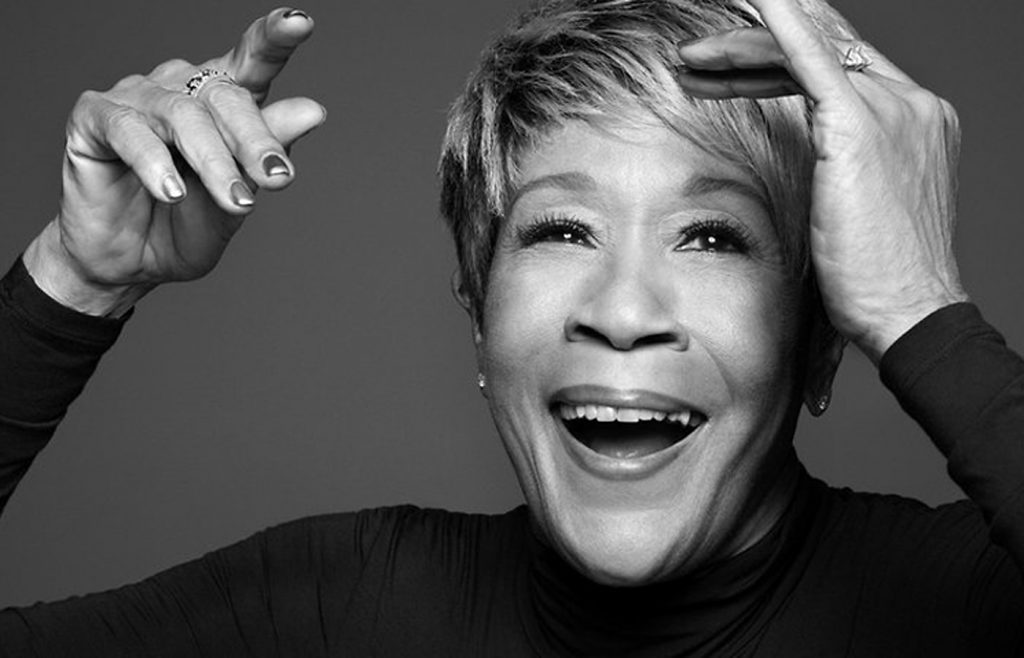 Detroit native Bettye LaVette had her first hit record back in 1962 with the song, "My Man—He's a Lovin' Man." She was just 16 years old. As a result, she toured with notable soul artists such as Otis Redding, Clyde McPhatter, and Ben E. King. She even spent a short spell as part of the James Brown Revue. She continued to have other Top 40 R&B chart successes during the decade. However, while friends and contemporaries such as Aretha Franklin and Gladys Knight were able to cross over to white audiences, LaVette's record label did not promote her in that way.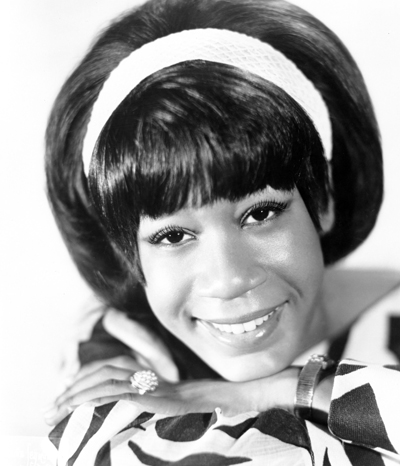 "I never got a gig at the Fillmore," LaVette said over the phone from her New Jersey home. "My managers didn't know what to do with me, so they did nothing." In 1972, she recorded an album at Muscle Shoals, Alabama, entitled Child of the Seventies, but her label (Atco) never released it. (The Real Gone Music record company recently reissued the disc, and critics have hailed it as a lost classic.) LaVette sporadically released a few singles and had some chart successes in the later '70s and '80s before spending a six-year run in the Broadway sensation Bubbling Brown Sugar.
Although LaVette had stopped recording, her reputation continued to grow as new fans discovered her older music. "It's a good thing I wasn't successful back then or I'd be dead by now," LaVette cackled. "So many of my contemporaries are dead now because of their habits or past lifestyles. I remember when cocaine was big. . . . I never worried about having a cocaine habit because I could never afford it!" She was too busy working to pay the bills to live a life of excess.
LaVette's career took off again during the 21st century when she was signed by ANTI- Records and released three sensational albums for a younger, hip audience. Joe Henry produced I've Got My Own Hell to Raise (2005) that featured all female songwriters, including Lucinda Williams, Dolly Parton, Aimee Mann, and Sinead O'Connor. Next came the Drive-By Truckers-produced country blues album The Scene of the Crime (2007) that featured compositions by Willie Nelson, John Hiatt, and Elton John. It debuted at number one on Billboard's Blues Albums chart and was nominated for a Grammy Award for Best Contemporary Blues. She teamed up with Joe Henry again on Interpretations: The British Rock Songbook (2010) that presented her take on cuts by the Beatles, the Rolling Stones, and Led Zeppelin. This disc again went to the top of the blues charts during its week of release.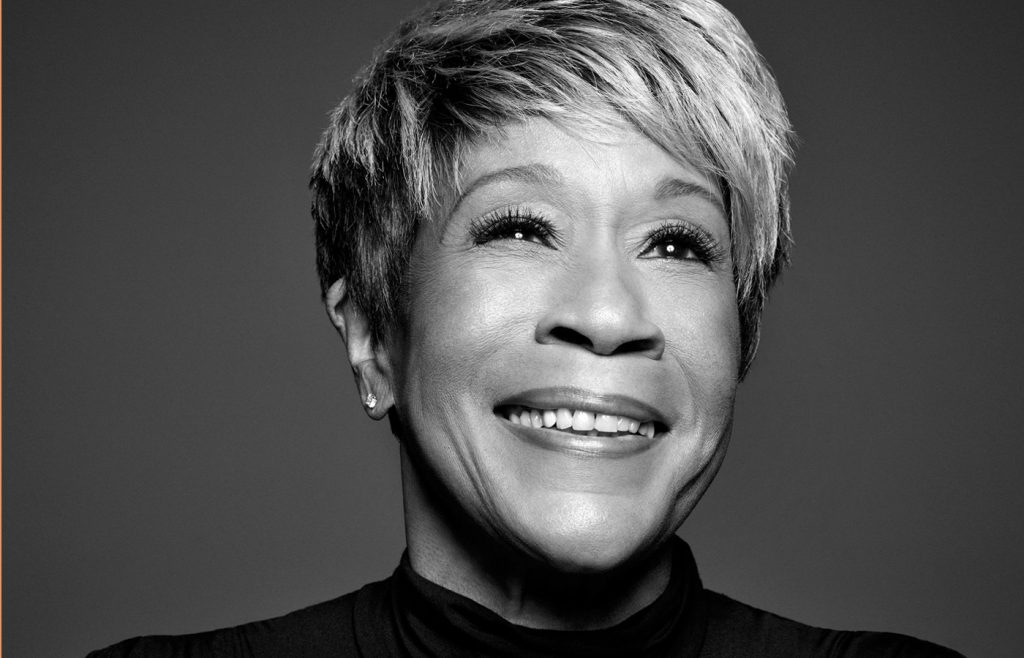 "Those compact discs were the beginning of a new career for me," Lavette said. More than 40 years after her first hit record, she was back in demand as a live performer and a recording artist. She's since has performed with Paul McCartney and Ringo Starr, sung at President Barack Obama's inauguration, and traveled the world as a headliner.
LaVette is a singer, not a songwriter. She takes pride in her craft. "I want everyone to know that I don't do covers," she insists, "because a cover is a copy. I am an interpreter. I won't sing a song unless I can express something about myself."
This has led to her widely praised latest release (earning an aggregate score of 85 on Metacritic), Things Have Changed, that contains all Bob Dylan songs. LaVette said she wasn't very familiar with most of Dylan's music. The record wasn't her idea, but pitched to her. She felt free to pick the material that she thought best suited her, change the melodies and arrangements, and even monkey with the words of the Nobel Prize-winning writer.
The results are quite striking. Her versions of such familiar tunes as "It Ain't Me Babe" and "Mama, You Been on My Mind" are very different from the ones Dylan recorded. The songs take on a different meaning. For example, the mother of "Mama, You Been on My Mind" is her mother, not her past lover as it was for Dylan.
"He may have written the tune," she said, "but when I am doing it, it has to be real to me. I cannot lie." Because of their shared age (both are in their 70s), LaVette sees herself as Dylan's equal when it comes to music. They have lived different lives and have distinct personalities, so she transformed Dylan's material to fit herself. "Dylan's the kind of person who likes to start arguments in his songs, but he never finishes them. I am a strong black chick. I don't back down. I finish what I start."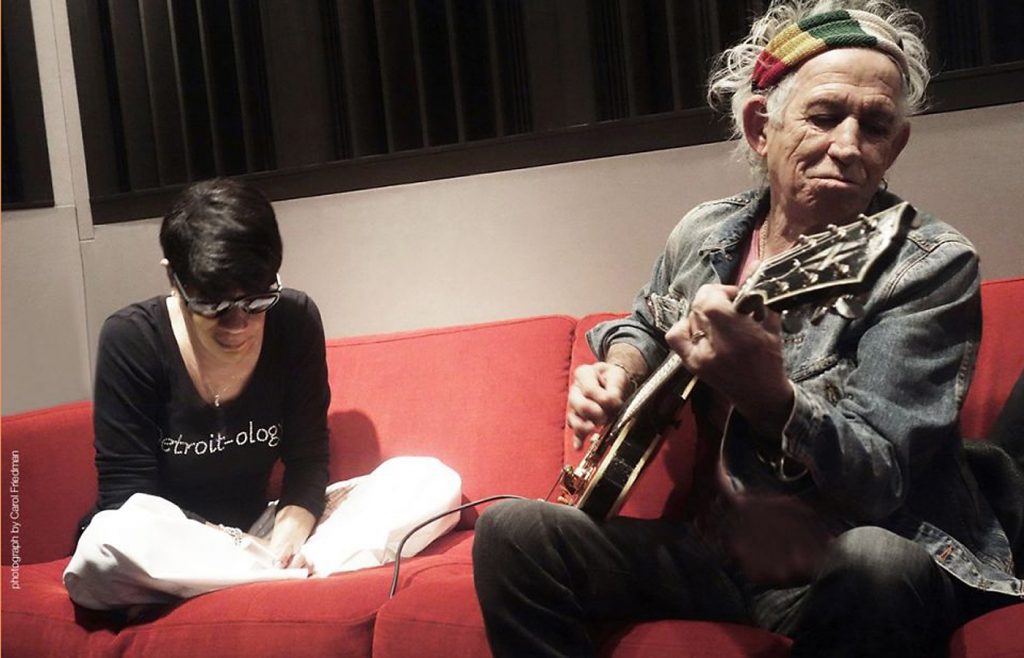 Rolling Stone Keith Richards, another person known for not backing down, joined LaVette in the studio for two cuts on the album. "It was 11:00 in the morning," she said. "He sat there sipping his vodka. I drank my champagne. We started kidding each other and laughing. It was great. It was a good thing we didn't know each other when we were younger or we would have been trouble."
LaVette plans to sing the entirety of Things Have Changed with a backing band at CSPS in Cedar Rapids on October 18, along with other songs from throughout her career. With her dynamic stage presence, LaVette puts her heart and soul into her performances. "I'm not acting or pretending. . . . I have to be me," she says. Her art lies in her ability to make the words of others her own.