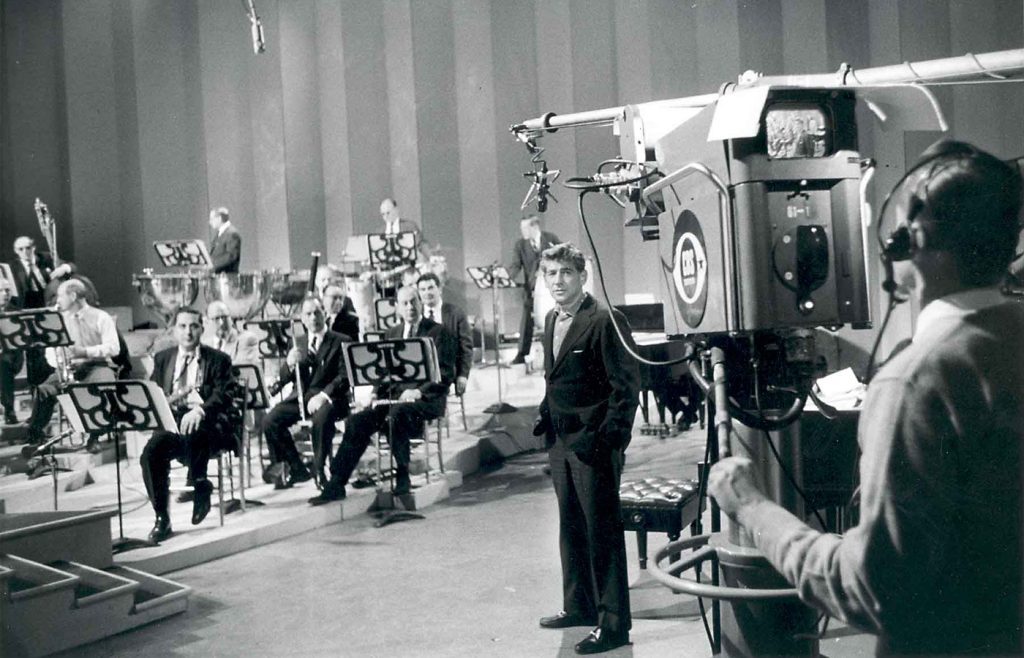 In November 1943, a scared 25-year-old Leonard Bernstein strode onto the Carnegie Hall stage, faced the New York Philharmonic for the first time, and led the venerable orchestra through a program of Schumann, Rósza, Strauss, and Wagner. Only hours earlier, the flu-striken conductor Bruno Walter had asked Bernstein to fill in, leaving no chance for rehearsal. The concert was a jaw-dropping success, leading to overnight fame for the young conductor and launching his career as one of the greatest musicians of the 20th century. This weekend, Joseph Giunta leads the Des Moines Symphony in recreating that historic concert as part of the symphony's 81st season, Giunta Celebrates Bernstein, in honor of the 100th anniversary of Bernstein's birth (1918-1990). Performances will be held on Saturday, November 17, at 7:30 p.m. and Sunday, November 18, at 2:30 p.m. in the Des Moines Civic Center.
On the program are Schumann's Overture to Manfred, Rósza's Theme, Variations, & Finale, Strauss's Don Quixote, and Wagner's Prelude to Die Meistersinger von Nürnberg. Joining conductor Giunta are virtuoso cellist Julian Schwarz and violist Yee Ling Elaine Ng.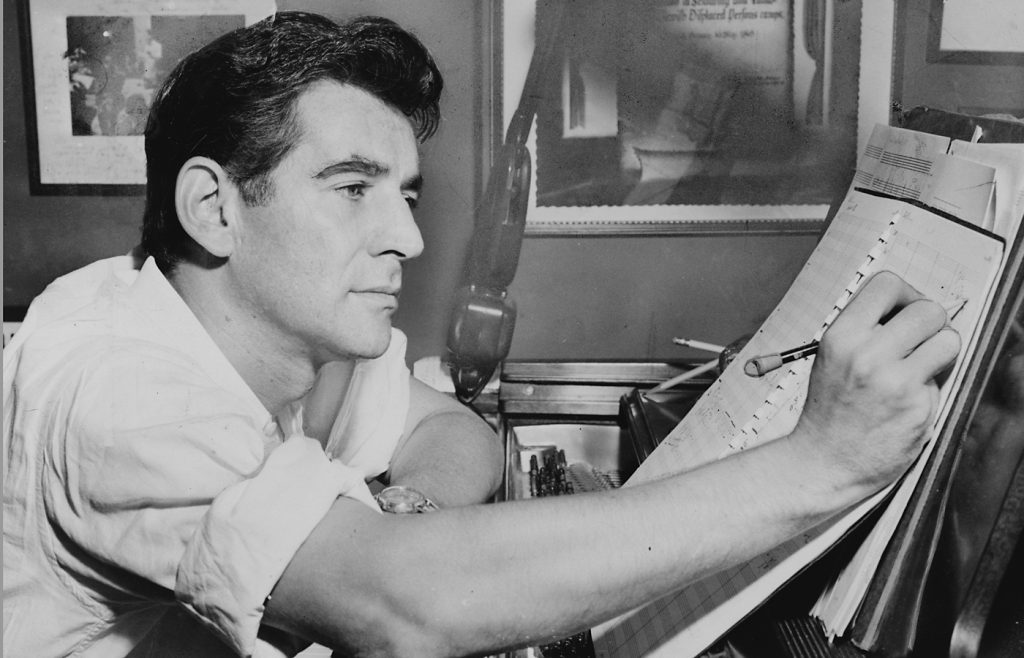 In one of his last interviews, with his brother Burton Bernstein for Town and Country Magazine in 1989, Leonard Bernstein recounted the terror of abruptly assuming that formidable responsibility: "When it came to the time—that very day—all I can remember is standing there in the wings shaking and being so scared. . . . The time seemed to hang heavy till 3:00 p.m. There was no rehearsal and I had to go on and do, untried, this thing of such difficulty. . . . I strode out and I don't remember a thing from that moment—I don't even remember intermission—until the sound of people standing and clapping and cheering."
We asked Maestro Giunta to tell us more about the origins of this special Des Moines Symphony concert and what influence Leonard Bernstein had on his musical life.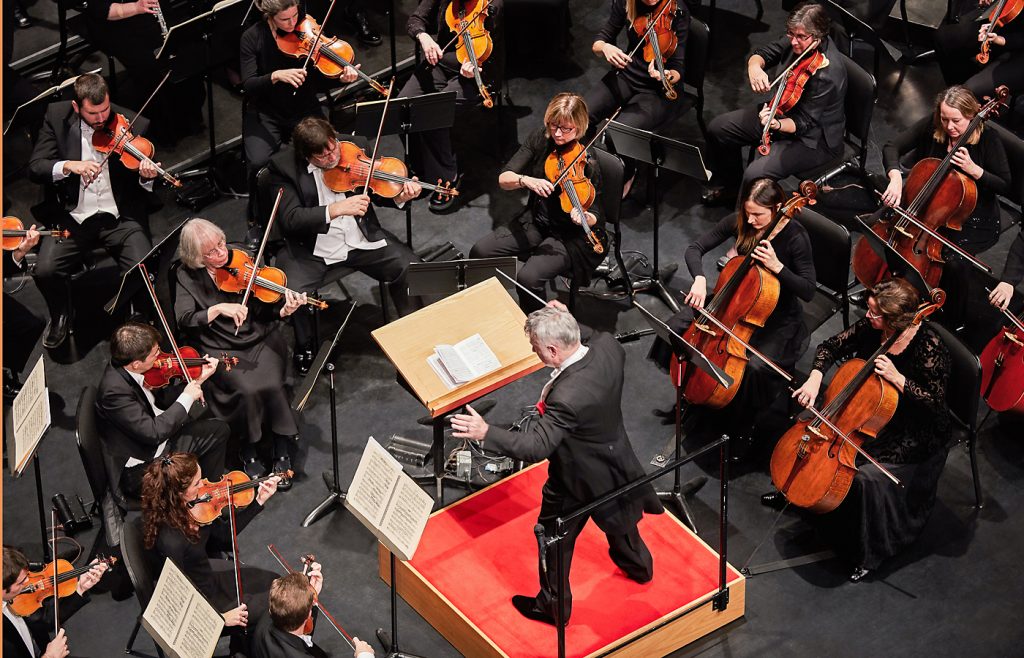 Why did you choose to recreate this particular concert?

When I was doing some research about Mr. Bernstein, I found out that this particular concert had been broadcast over the CBS Radio network. I was able to locate a recording, and after listening to it, I thought it would be interesting to recreate the exact concert live during our season as we celebrate Bernstein's 100th birthday.
Leonard Bernstein was a brilliant conductor and composer, with a deep impact on the musical world. How did he inspire you?
There will never be another Leonard Bernstein. Whether he was playing the piano, conducting world-renowned orchestras, lecturing students at Harvard, or writing music, he was the best. I first met him at Tanglewood, and his energy, passion, and vitality about music and life was infectious. I think of him every time I step to the podium to conduct.
Did you see him perform? What was your takeaway from seeing him live?
Yes, many times. He was very exciting to watch conduct, and it was so obvious he loved the music. He was completely committed to the composer's intentions, and he instilled that in me above anything else. His favorite question was "What do you think the composer was trying to communicate?"
Is there one piece in the program that's a special favorite of yours?
Because this is a program that was built by the great conductor Bruno Walter, I have never conducted any of these pieces except the Wagner overture. And this happens to be my favorite overture.
What do you hope to bring to your audience with this repeat of the 1943 broadcast?
We are carefully recreating every musical detail of this concert, including the narrative of the radio broadcaster. There is a sense of anticipation and excitement in the broadcaster's voice as well as a feeling of historical importance. This concert was performed at the height of World War II, and there is a feeling that the music is soothing the souls, not only in the 2,000 people attending live in Carnegie Hall but also in the ten million that heard this broadcast in more than 500 cities throughout the United States. I hope to bring our audience back in time to that era.
Tickets are $15-$68, available through dmsymphony.org and at the Civic Center Ticket Office (515-246-2300, 221 Walnut Street, Des Moines; open 9AM-5PM Monday through Friday and two hours prior to performances).
Student tickets: $7.50-$34 available through the Civic Center Ticket Office with valid student ID. Student rush tickets, subject to availability, are $5 for junior high and high school students and $10 for all other students the day of the concert through the Civic Center Ticket Office. Tickets will be available at the door.