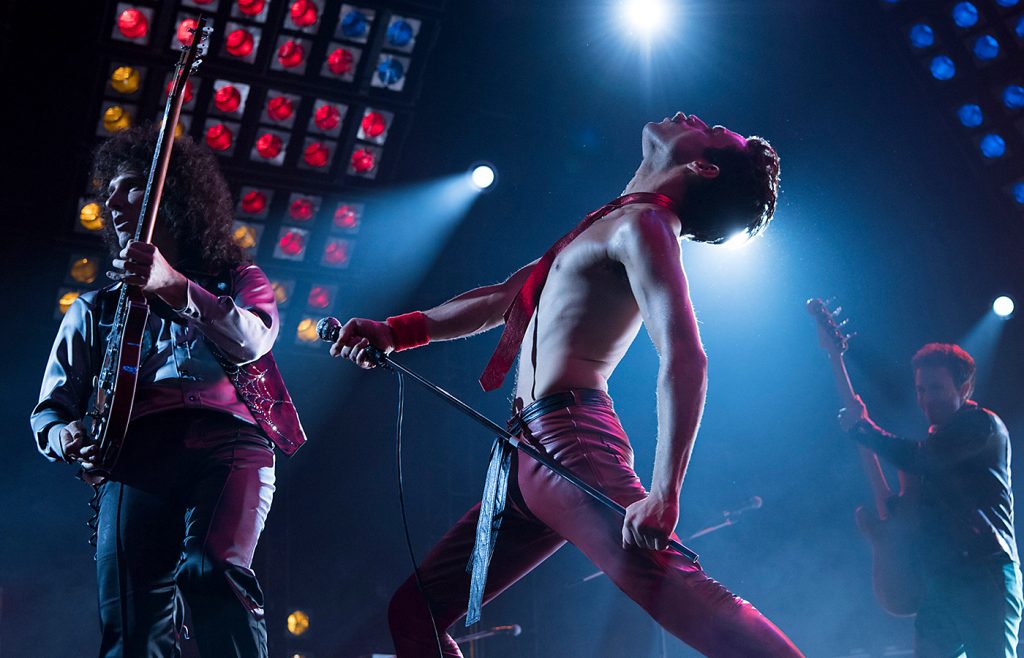 Bohemian Rhapsody, the rock-bio of Freddie Mercury and the British band Queen, succeeds on the level of entertainment and music as well as drama. You don't have to be a fan of the band or be that familiar with its repertoire to enjoy the film, although you'll probably recognize their most famous and stirring songs.
Rami Malek, award-winning star of USA network's Mr. Robot, delivers a striking, complex portrayal of Mercury, who suffered from self-esteem, sexual identity, and substance-abuse issues, but whose flamboyant showmanship, soaring four-octave voice, and musical compositions set fire to Queen's eclectic, exciting rock concerts and albums.
It's surprising to learn that Mercury's real name, Farrohk Bulsara, ties him to his conservative immigrant family and the Parsi or Zorastrian religion. He had to break many boundaries to become, as he says, who he was "meant to be," and the movie shows how much the band members became his real family, despite conflicts that roiled the relationships and Mercury's descent into an alcohol-drenched, dissolute lifestyle.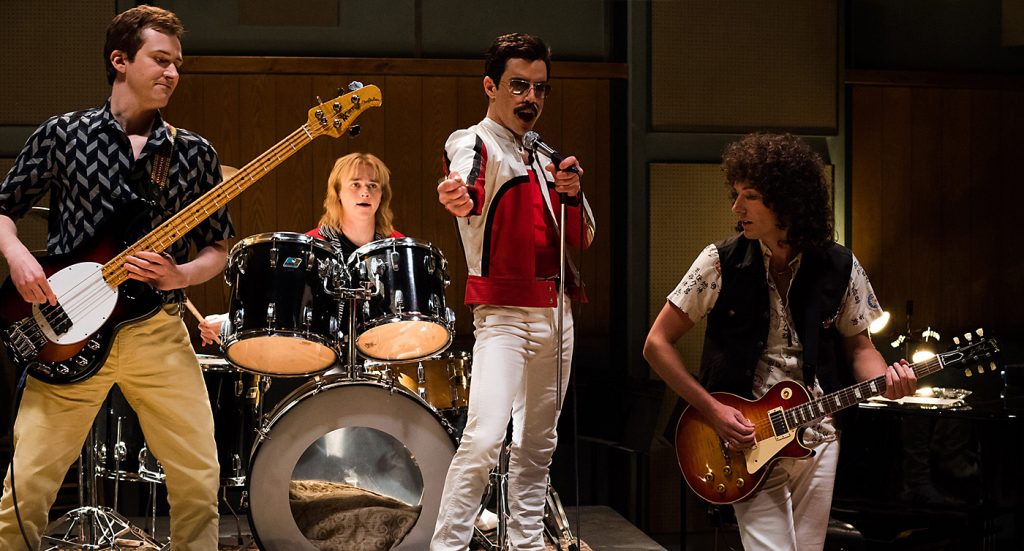 This is a British production, so all of the acting is high quality and the dialogue is often witty and humorous. Actors featured include Gwilym Lee as lead guitarist Brian May, Ben Hardy as drummer Roger Taylor, Joseph Mazzello as bass player John Deacon, Aiden Gillen (Littlefinger in Game of Thrones) as band manager John Reid, Allen Leech (Downtown Abbey) as assistant manager Paul Prenter, prolific actor Tom Hollander as lawyer Jim Beach, and Lucy Boynton (Sing Street, Murder on the Orient Express) as Mary Austin, Mercury's wife, friend, and muse. Mike Myers (Austin Powers) is near unrecognizable with ginger hair and beard as EMI executive Ray Foster, who is dumbfounded by the six-minute operatic rock composition "Bohemian Rhapsody." The film uses this scene to highlight the band's insistence on their unique creative approach to music and their refusal to bow to any formula or prevailing trends (e.g. disco).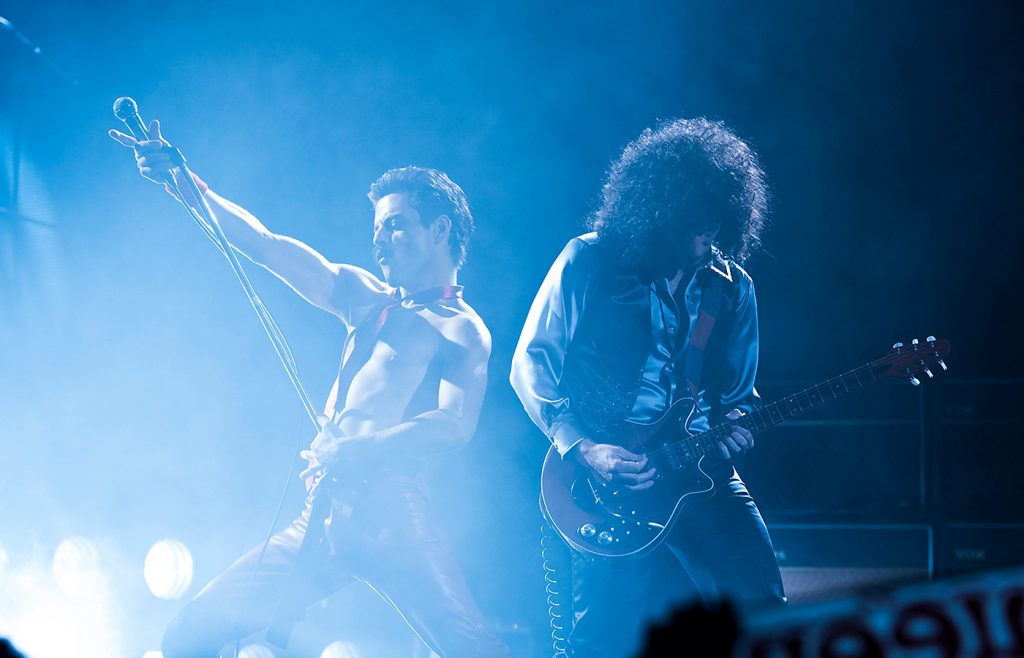 In general, this is an enjoyable way to spend 2 hours and 13 minutes. The drama is well done, although succumbing to undue sentimentality in the final scenes, with all Mercury's important relationships sweetly tied up with bows. There are just too many moist-eyed shots of friends, family, and adoring, ecstatic fans for my taste. But in the end, the music speaks for itself—loudly, and Mercury's hyperbolic, hyperactive onstage performance style is vividly reprised by Malek. The 2-plus hour length of the movie is mainly due to the re-enactment of the band's legendary performance at the internationally televised Live Aid Concert in 1984, a fitting finale to the film and homage to the band. You'll want to stay for the epilogue (Mercury died of AIDS in 1991) and the photos and video clips of Mercury and Queen performing as the credits roll.