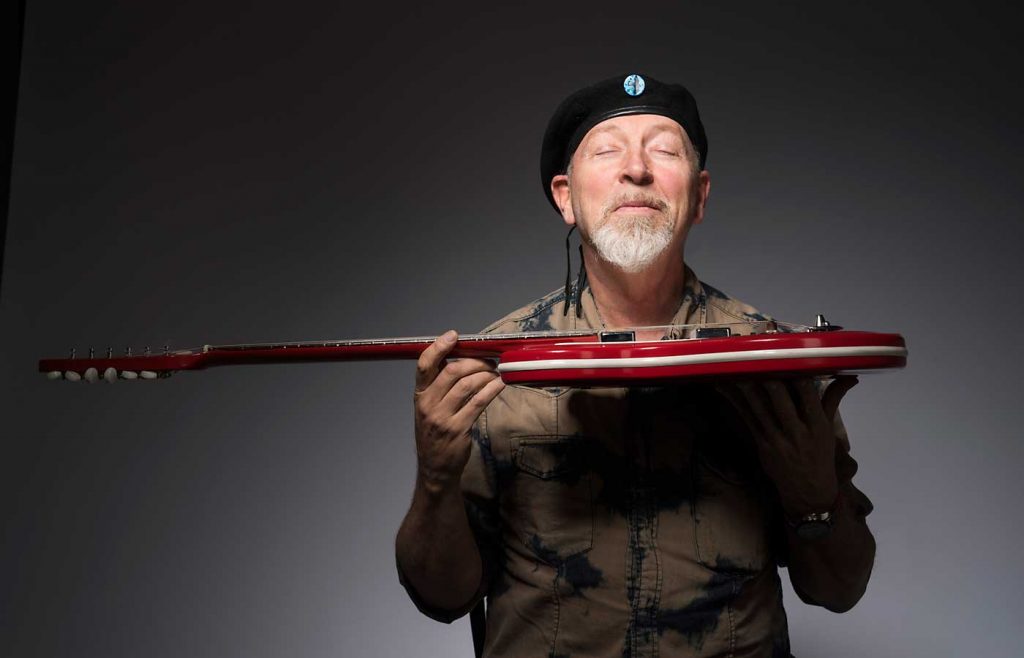 English musician Richard Thompson is a triple threat. He's celebrated for his technical skills on the guitar, winning both the Orville H. Gibson Award for best acoustic player and the Mojo Les Paul Award for his electric work. Likewise, Thompson's a marvelous singer. He may have a limited vocal range, but he delivers his lines with style and verve—and often with a biting edge. Thompson's also an impressive songwriter who has won the   Ivor Novello Award from the British Academy of Songwriters, Composers and Authors. His work has been covered by a range of artists including Bonnie Raitt, R.E.M., David Byrne, Los Lobos, and X.
Thompson began his career in the late 1960s while in his teens as a founding member of the British folk-rock band Fairport Convention. He spent most of the '70s as a solo act, then made a series of records with his wife Linda during the 1980s before emerging once again as a solo act (with plenty of side projects and collaborations during the past 30 years). Almost all of his releases have received rave reviews, but alas most of them made little money. Although he was appointed as an Officer of the Order of the British Empire by the Queen, Thompson still performs live in places like Iowa City, where he will be on Monday, December 10, at the Englert.
I have seen Thompson play live more than a dozen times: in London at his neighborhood pub, at the Englert in Iowa City both with and without a band, twice on a double bill at the Maintenance Shop in Ames (the 7 and 9:30 p.m. shows), at big festivals such as the Guinness Fleadh in Chicago, and several more gigs in different incarnations. I have even heard him talk and not play at the recent Folk Alliance Festival in Kansas City. But I could not get an interview with him.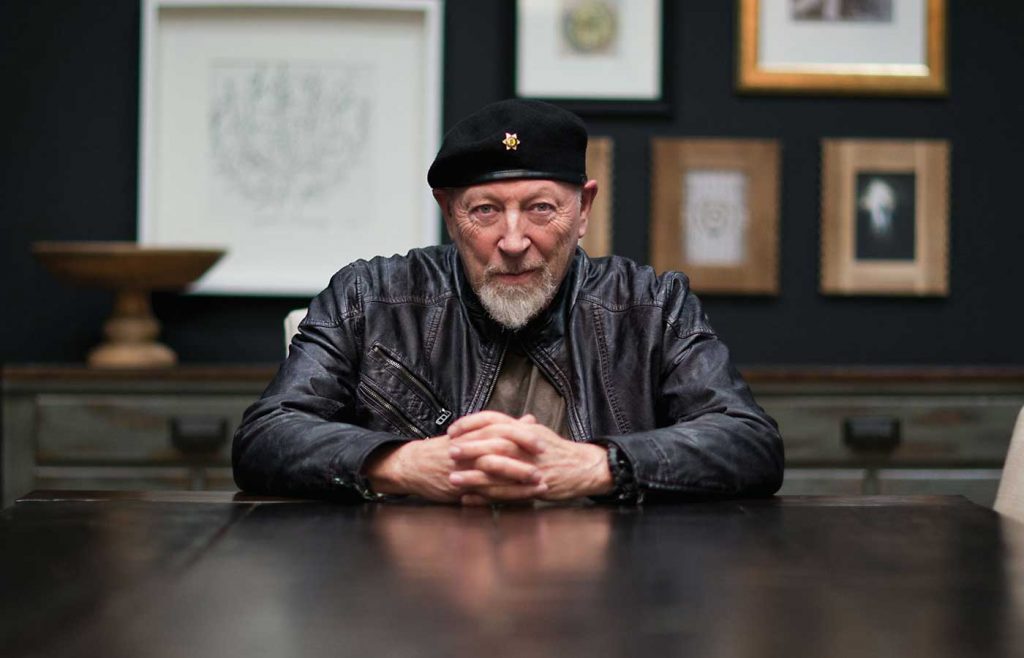 Thompson is a musical genius who deserves to be celebrated. No doubt because of his status as an instrumentalist, guitar fans flock to his shows to see just how he gets certain sounds to emerge from his axe. However, since he really hasn't had any hit records, many people who enjoy clever, literate lyrics may not have heard of him.
To rectify the situation, I have listed one line of lyrics from 26 songs in alphabetical order as a sort of pseudo-conversation. That said, I could not find any titles that began with Q, U, X, or Z, and too many great ones that began with D, H, M, and S, so I doubled up on them.
Of course all of the lines would make more sense when heard as part of the whole tune, and there are many great songs that go unmentioned because he has written far more than several hundred compositions over the years. Hopefully, these bits will tempt you to hear more. They may be silly or deep, heartfelt or nasty, but like all of his songs, they share the capacity to make one think and feel.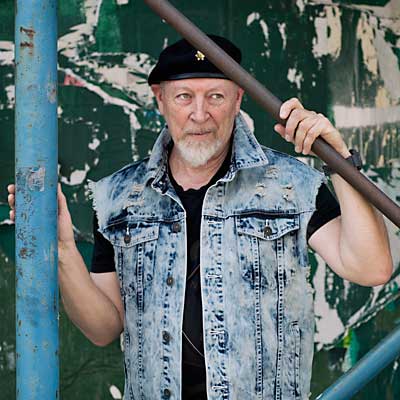 Alexander Graham Bell: "Because he was a caring fellow / gave a hand to Helen Keller."
Beeswing: "Oh she was a rare thing, fine as a bee's wing / so fine a breath of wind might blow her away."
Cressida: "Love that holds its breath for fear / Of scaring love away."
Dear Janet Jackson: "Kids are such a pleasure / just ask your brother."
Dimming of the Day: "You pulled me like the moon pulls on the tide."
End of the Rainbow: "There's nothing at the end of the rainbow / There's nothing to grow up for anymore."
Fast Food: "Sugar, grease, fats and starches / Fine to dine at the golden arches."
The Ghost of You Walks: "Blue murder on the dance floor, French kisses in the rain / Blood wedding in the water till I see you again."
Hand of Kindness: "Well I wove the rope and I picked the spot / Well I struck out my neck and I tightened the knot."
Hard on Me: "Unstitch my wantonness / And loosen up my reins."
I Want to See the Bright Lights Tonight: "I'm so tired of working every day, / Now the weekend's come I'm gonna throw my troubles away."
Jerusalem on the Jukebox: "In the bathroom mirror they try that Joan of Arc look again / Two parts Ingrid Bergman to one part Shirley MacLaine."
King of Bohemia: "Your eyes seem from a different face."
Long Dead Love: "How much dirt must you shovel on what's already dead."
Mole in a Hole: "My friend he was so wise he got religion / That's why I'm alive today and he is dead."
The Money Shuffle: "We never pimp and we don't hustle / If you'll just bend over a little / I think you'll feel my financial muscle."
1952 Vincent Black Lightening: "Red hair and black leather, my favorite color scheme."
O Cinderella: "O Cinderella, your rags are so chic / Do they come off the peg at your favorite boutique?"
Pavanne: "She learned to stab her food with a silver fork."
Roll Over Vaughan Williams: "Do you laugh or do you stick your finger in your ear?"
Shaky Nancy: "Runs with the tide and she shifts with the sand."
Sights and Sounds of London Town: "Too many doors slammed in your face / It leaves a nasty aftertaste."
Tear Stained Letter: "She danced on my head like Arthur Murray / the scars ain't never going to mend in a hurry."
Valerie: "A figure like this, lips like that / Red fingernails, teeth like a cat."
Walkin On a Wire: "I hand you my ball and chain / You just hand me that same old refrain."
When the Spell Is Broken: "It's just straws in the wind this time / When love has died."
You Dream Too Much: "All my life I've been like this / I start thinking of the perfect kiss."