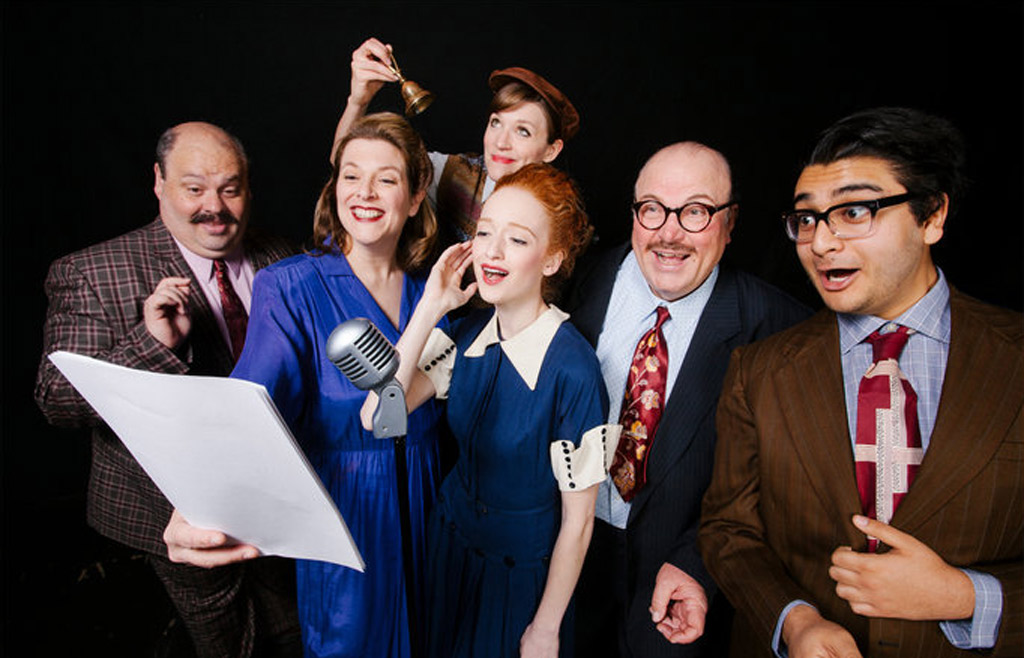 After an award-winning debut season, Iowa Stage Theatre Company is proud to bring its first touring show It's A Wonderful Life: The Radio Play by Joe Landry to Fairfield's Stephen Sondheim Theater.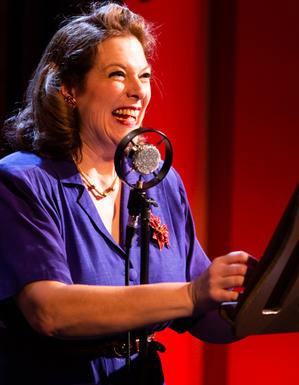 This beloved American holiday classic comes to life as a captivating 1940s radio broadcast, as five actors—with the help of live sound effects—portray more than 30 characters on the stage. Sharing the story of idealistic George Bailey as he considers ending his life one fateful Christmas Eve, this endearing, evocative tale speaks to the enduring notion of what it truly means to have lived.
"A fresh theatrical context that creates just the right kind of retro warmth. If you cry every time you see the movie, you'll be blubbering away right on cue … guaranteed." —Chris Jones, Chicago Tribune
Iowa Stage Theatre Company was created in 2017 from the collaboration of two of Des Moines' longest-running theater companies: Repertory Theater of Iowa and StageWest. In their debut year, the company was nominated for 24 Cloris Awards.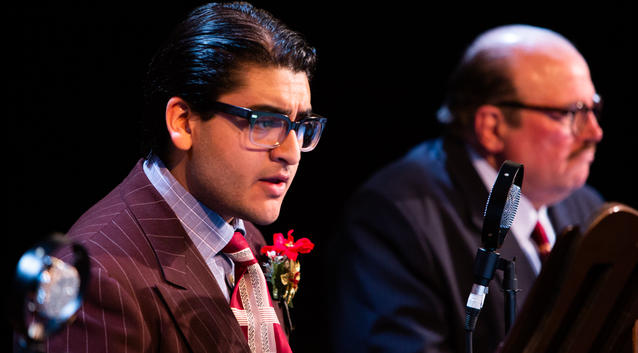 Directed by John Michael Graham (Drake's Associate Professor of Theatre), It's A Wonderful Life features a talented cast of artists, including Don Rothweiler, Abdul Mokhtar, Emily Solo, and Jennifer Hughes. Resident Artist Company member John Earl Robinson rounds out the ensemble, and Cloris Award Winner Kim Haymes takes on the task of foley artist, providing live-radio sound effects to flesh out this nostalgic and magical story.
We asked Matt McIver, the Artistic Director of the Iowa Stage Theatre Company, about this unique touring production.
What do you love about the radio-play version of this classic?
Perhaps the most exciting thing is seeing these five actors and one foley artist portray the 30-plus characters of the beloved holiday classic. At one point, Resident Artist Company member John Robinson has an argument with himself, as two different people. The fun and virtuosity of this cast has to be seen to be believed.
Can you give away any foley secrets from the show?
The foley sound effects are performed by Resident Artist Company member Kim Haymes, and she has proven to be a wizard at this. There are "car doors," two sizes of house doors, multiple pairs of shoes, bells, thunder, and all manner of implements. Two things I can say—turns out you need some fizz to hear the wine bottle pop, and cornflakes make a great substitute for snow.
How has your audience response been? Any surprising reactions?
Folks have been delighted by the production, and it has been a joy to see the reactions. One woman had a t-shirt of the Buffalo Gal artwork from the show, and asked to take a picture of herself on the set. People love the story, and even those who know it best found new things to love in this version.
For Capra diehards who think the movie just can't be topped, why do you recommend seeing this live version?
One surprising reaction came from an audience member who let us know, days after, that they had gone back and rewatched the movie, and understood some things better after having seen the live radio play. So even in a classic like Capra's, there are levels of story that we pick up best by being in the room with the actors…
"One of the best holiday shows around…. A fresh and inventive way of reconnecting with a classic story of love and redemption." —Mary Houlihan, Chicago Sun-Times
It's a Wonderful Life comes alive on the Fairfield Arts & Convention Center's Sondheim stage this Saturday, December 8, at 7:30 p.m. Tickets range from $15–$30 ($13 for youth and students), available at the ticket office, 200 N. Main Street in Fairfield, and online: www.FairfieldACC.com.
Enjoy preshow music by The Dave Leffler Quartet in the FACC atrium beginning at 6:30 p.m., where the Fairfield band will be playing holiday standards.