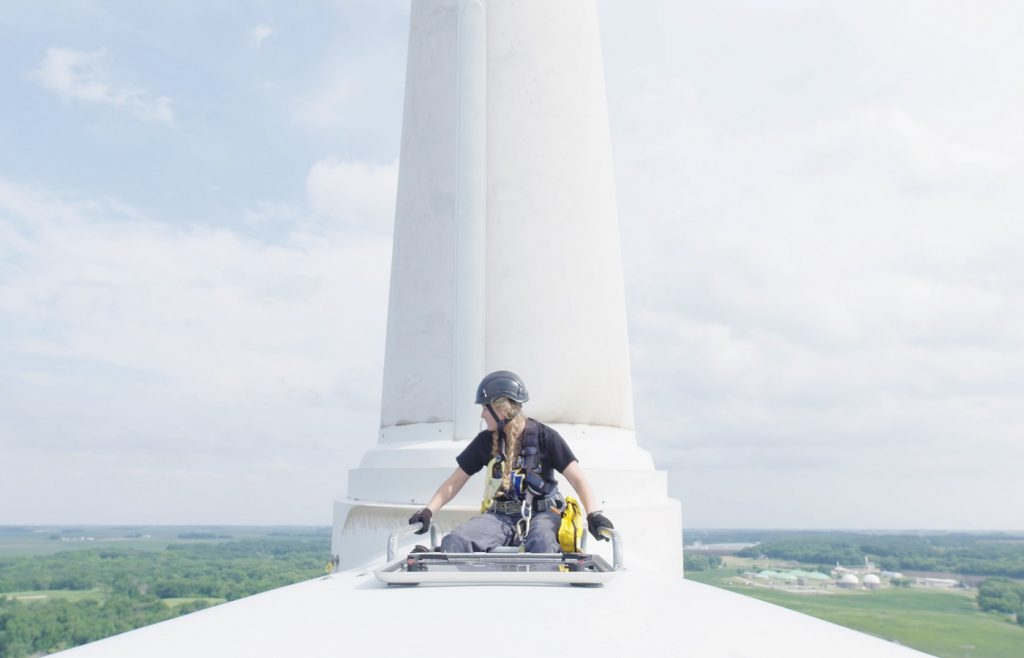 Climate change isn't just an abstract concept bandied about by the press. It's a world phenomenon, and people everywhere are figuring out solutions to this massive change in our environment.
Get inspired to take action right here where we live by watching the movie Paris to Pittsburgh, hosted by the Sierra Club of Southeast Iowa at the Fairfield Public Library on February 2 at 2 p.m. (The January 30 screening has been cancelled due to extreme weather.)
From coastal cities to America's heartland, Paris to Pittsburgh celebrates how Americans are demanding and developing real solutions in the face of climate change. Spotlighting the cities, states, businesses, and citizens taking action, the film features voices from local leaders as well as everyday Americans presenting the stories behind climate-related recovery and resiliency, as well as tireless innovative efforts to reduce carbon emissions, including by boomtowns such as Pittsburgh, formerly reliant on coal.
Pittsburgh, led by Mayor Bill Peduto (who stood up to defy President Trump when he announced the U.S.'s withdrawal from the Paris Climate Agreement), is now a city committed to energy efficiency and is one of the many examples of bold economic and climate leadership in the film. Iowa is also featured in the film, as well as Puerto Rico, California, Florida, and New Jersey.
Narrated by Emmy Award-winning actress Rachel Brosnahan, star of the hit series The Marvelous Mrs. Maisel, Paris to Pittsburgh is set against the national debate over the United States' energy future, and the film captures the inspiring ways Americans are responding.
"Americans are determined to uphold our end of the Paris Climate Agreement, with or without Washington's help," said Michael R. Bloomberg, environmentalist, founder of Bloomberg Philanthropies, and Mayor of New York City 2002-2013. "Paris to Pittsburgh shows how disconnected Washington is from the American people on climate change, and how communities across the country are taking action to confront the severe health and economic threats it poses."
Further, Bloomberg Philanthropies has committed more than $260 million to move the nation towards clean energy and tackle climate change. The Bloomberg-backed Beyond Coal initiative, which aims to secure the retirement of half the nation's coal fleet, has already led to the closure or phasing out of 270 coal-fired power plants and helped to prevent more than 5,550 premature deaths per year. Additionally, Bloomberg Philanthropies supports sustainability in cities around the globe through C40, a network of more than 90 global megacities, and other programs including the American Cities Climate Challenge.
Paris to Pittsburgh, Bloomberg Philanthropies' second film, premiered in December 2018.