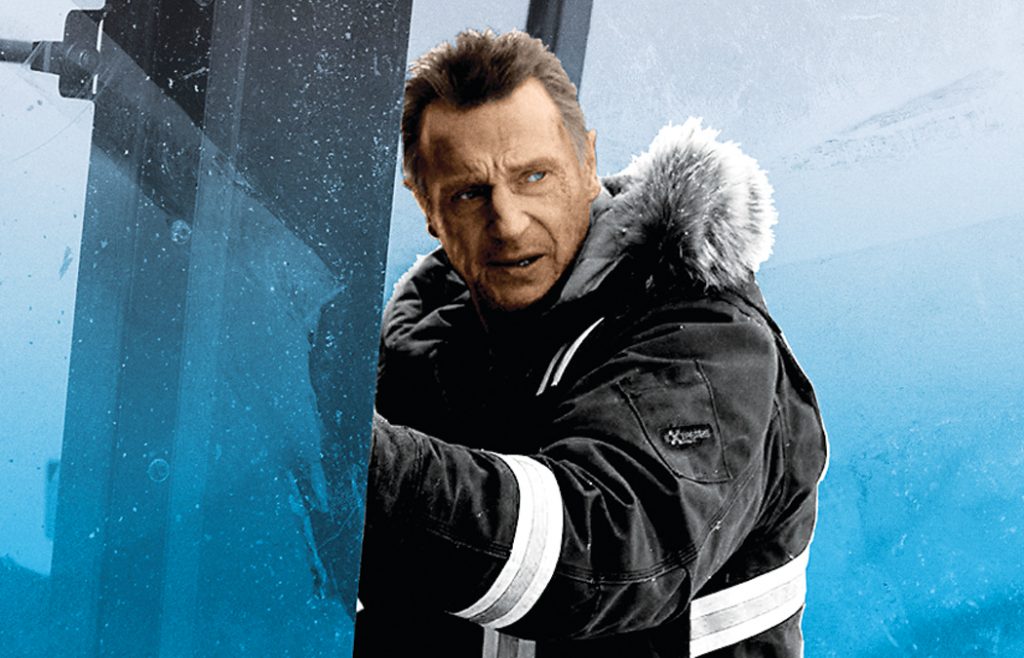 Cold Pursuit delivers a potent tale of revenge with an unexpected sense of humor. And if you've seen the 2014 Norwegian film In Order of Disappearance, starring Stellan Skarsgård, you'll experience deja-vu watching Cold Pursuit—it's the English-language remake. Having seen both, I can testify that this version is superior in conveying comedy to an American audience.
Filmed against the dark, looming backdrop of the Rocky Mountains, Cold Pursuit stars Liam Neeson as Nels Coxman, the trusted snowplow driver on whom the plush ski resort of Kehoe, Colorado, depends. And whom the town honors with an outstanding citizen award. Nels is a reserved, hardworking family man who does his job and keeps to himself.
But, come on, isn't Neeson our go-to, all-out revenge guy? The answer is yes, you will not be disappointed. But comedy puts a new twist on Neeson's Rambo persona. Here he plays his character deadpan, as it should be. He's the straight man who allows the humor to slide freely around him. And there's no shortage of good yuks.
Amid the murder and mayhem, there are plenty of raucous entertaining moments that suggest a Coen brothers flavor and occasionally a hint of Twin Peaks. There's also some political incorrectness (does that need its own "PI" rating, like R or PG-13?). But the humor doesn't appear for the first few scenes, not until we're in a morgue. Yeah. In retrospect, that scenario is a hysterical Mel Brooks kind of moment, yet it's confusing when it happens because the film hasn't set us up for laughter.
But never mind. From then on, the dark humor rolls just often enough to surprise us with its clever originality. Keeping the original title might have eased us into comedy mode from the outset, because "in order of disappearance" tells us everything we need to know.
Adding Cold Pursuit to your must-see list is all you need to do.  Rating: A