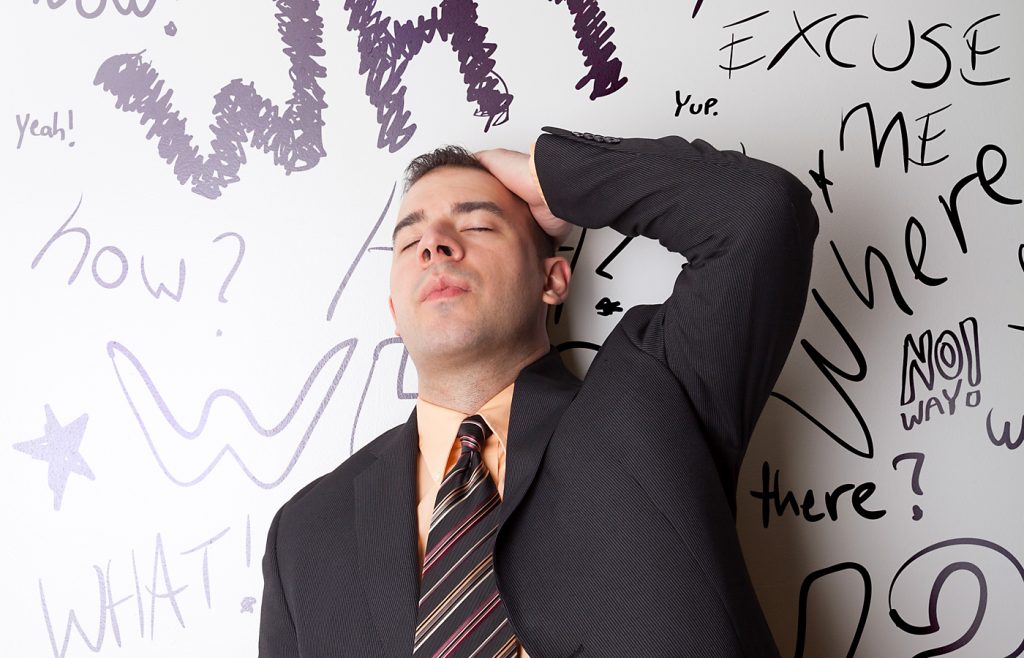 When a friend or family member is having a mental health crisis, what do you do? Someone in the midst of a meltdown may be delusional (believing things that are not real), or psychotic (seeing or hearing things that are not real). The person may not be capable of keeping themself safe or may even be a danger to others. The person may be dealing with a significant loss, ongoing mental health issues, substance abuse, or medical issues.
Take Them to the ER
If you find yourself confronted with someone in this bewildering situation—don't panic! Instead, take a moment to listen in a calm and careful manner. Often just giving the person space to tell their story can be very helpful. Not only does listening quiet the person down, it also allows you to find out what's going on. Any details you learn about the situation will help you support the person in crisis.
If you have any concern for the person's immediate safety, get them to the nearest emergency room. If the person is unwilling to go, call 911 and alert law enforcement. They can perform a "well check" to see if the person is okay, and then, if necessary, help them get to an ER.
Even though most people who threaten suicide do not actually go through with it, it is always better to be safe than sorry.
Getting a Bed
Once you've made it to the ER, medical staff will evaluate the person to determine if they can be sent home or if they need hospitalization to ensure their safety. The staff can also provide medical support and connect them to other resources. Most importantly, the person in crisis will be safe and get needed attention.
Sometimes people in this situation will need hospitalization in order to fully stabilize. Most will go willingly, but sometimes a court order is necessary. The main purpose of the hospitalization for psych issues is to make sure the person stays safe. The hospital can make medication changes, help coordinate continuing services, and in some cases provide short-term counseling.
In Iowa, the process of getting hospitalized for psychiatric issues can be difficult due to a shortage of in-patient beds. It may take the ER staff a few days and dozens of calls to find an available spot.
This process can be a bit scary—waiting in the ER while the staff finds a bed to an unknown psychiatric hospital for a loved one. Again—don't panic! Keeping the person in crisis in a safe environment is the absolute priority. And while it may be upsetting at the time, a breakdown can be the catalyst that gets the person to proper treatment and relief.
Crisis Resources & Services
Fortunately, a number of privately and state-funded resources exist to help those in crisis. The National Suicide Hotline at (800) 273-8255 and the Johnson County Crisis Line at (855) 325-4296 are staffed 24 hours a day, 365 days a year.
Two noteworthy statewide services are crisis assessment teams and stabilization houses. The crisis assessment teams are staffed with master's level therapists who are trained in crisis assessment and are on call to assist ERs. Stabilization houses provide a supportive and supervised environment where clients can stay for up to six weeks while they recover and get back on their feet again. Through my past work on a crisis team in Jefferson County, I have seen how these two services make a big difference in helping clients regain their stability.
In Iowa we are lucky to have dedicated people working behind the scenes to keep these services available. In Jefferson County, as well as Lee and Van Buren counties, Regional Clinical Director Tracy Liptak and her team at Optimae LifeServices have done a remarkable job of managing crisis teams. Liptak has also been a great support to the community by connecting struggling individuals and their families with the services and education they need.
CPC: Gatekeeper of Services
Funding for these services is provided by the state and distributed through CPC (Central Point of Coordination) Offices, which act as the gatekeeper to the county-wide system of services and support for those with mental health and disability issues. In Jefferson County, CPC Administrator Sandy Stever and her assistant, Leia Craff, work hard to make sure these services are available to those that need them.
One area in which CPC can help is in cases requiring a civil (involuntary) commitment. This can happen when it's likely that the person will not be able to properly take care of themself over the long term. CPC can explain the process and help interface with the courts. They can be reached at (641) 472-8637, or online at jeffersoncountyiowa.com/cpc.htm.
David Seagull, LISW, is a therapist in Fairfield. See DavidSeagullTherapy.com.