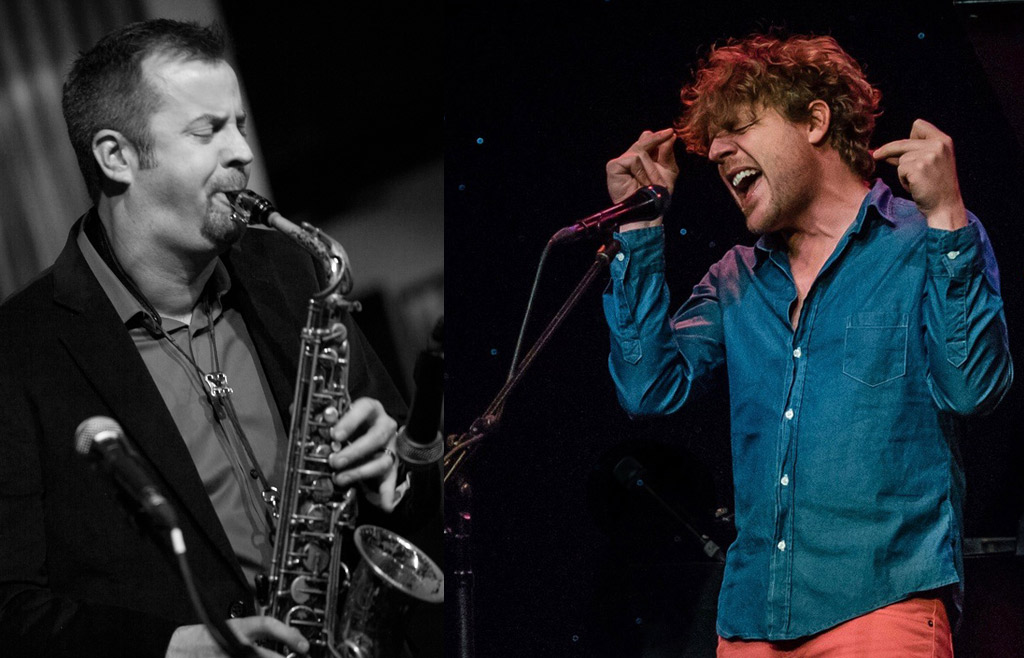 Buckle in for a great weekend at Fairfield's favorite listening room. Café Paradiso is pleased to once again host Chicago's premier jazz quintet, Shawn Maxwell's New Tomorrow, on Saturday, March 16, followed by the funny and fiercely talented singer-songwriter Korby Lenker on Sunday, March 17.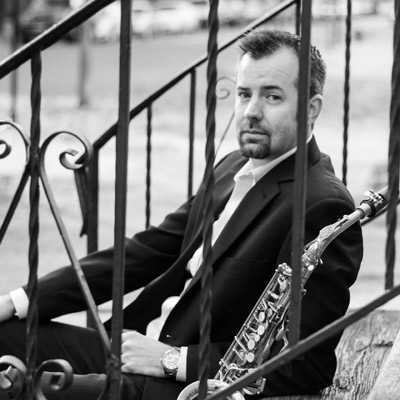 Saxophonist Shawn Maxwell's musicianship has been lauded by fellow musicians and critics alike, and he's become one the preeminent performers in the Chicago jazz scene. Armed with recordings that featuring his quartet or the sonically expanded Alliance, Shawn Maxwell's New Tomorrow adds the trumpet voice of one of Chicago's finest, Victor Garcia, to his working quintet for a set of modern, electric originals.
"His imaginative, unpredictable improvisations make listening to him a genuine pleasure." —David Franklin, Cadence Magazine
Focusing on composition as much as improvisation, the quintet reveals stunning melodies hidden within complex time signatures, textures, and grooves. Shawn Maxwell's New Tomorrow features Shawn Maxwell on alto saxophone and flute, Victor Garcia on trumpet and flugelhorn, Matt Nelson on keyboard, Junius Paul on bass, and Phil Beale on drums.
"Nobody writes like this." —Howard Reich, Chicago Tribune
Showtime on Saturday, March 16,  is 8 p.m. Tickets are only $10 in advance (cafeparadiso.net or at Paradiso), $12 at the show.
 ***
Idaho-born, longtime East Nashville resident songwriter, actor, and author Korby Lenker takes a lot of chances. He's long been a heavy-touring, award-winning singer-songwriter; two years ago he added 'published author' to his resume; and now, as creator and star of a new scripted web series called MORSE CODE, Korby continues to take the definition of "independent creative" and push it forward.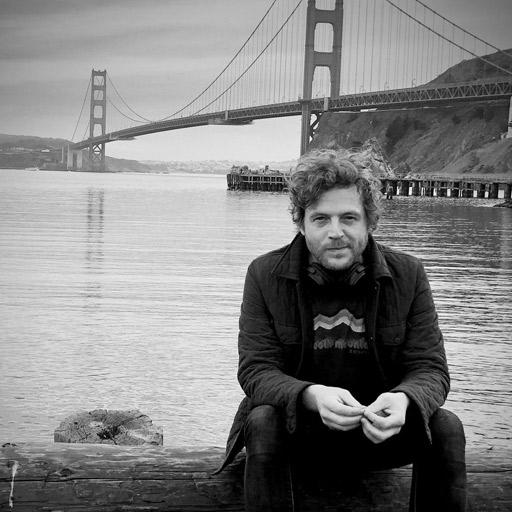 His live shows swing between a whisper and a shout, prompting tastemaker roots mag No Depression to note, "One of the most striking things about seeing Lenker perform is his relationship with his guitar. He doesn't just play it, he becomes it—or, maybe, it becomes a part of him."
Even his approach to making records is unorthodox. Lenker recorded his latest batch of songs in his native Idaho, in various places important to him as a child—letting the natural landscape set the tone. The result, Thousand Springs, earned a 4-star review from MOJO Magazine, which called his effort, "Scintillating songwriting from a travellin' man."
Korby is the recipient of numerous songwriting awards, most recently a first place win at the 2016 Rocky Mountain Folks Festival Songwriters' contest. Last March, NPR Music premiered the song and video he wrote and performed with Americana queen Nora Jane Struthers, called "Let's Just Have Supper." Korby tours constantly and has shared the stage with Willie Nelson, Ray Lamontagne, Nickel Creek, and many others.
A book nerd since childhood, Korby's prowess with prose resulted in the totally charming and occasionally heartbreaking 2015 collection of short stories, Medium Hero, published by Turner Publishing.
Showtime on Sunday, March 17, is 8 p.m. Tickets are $10 in advance (cafeparadiso.net or at Paradiso), $12 at the show.