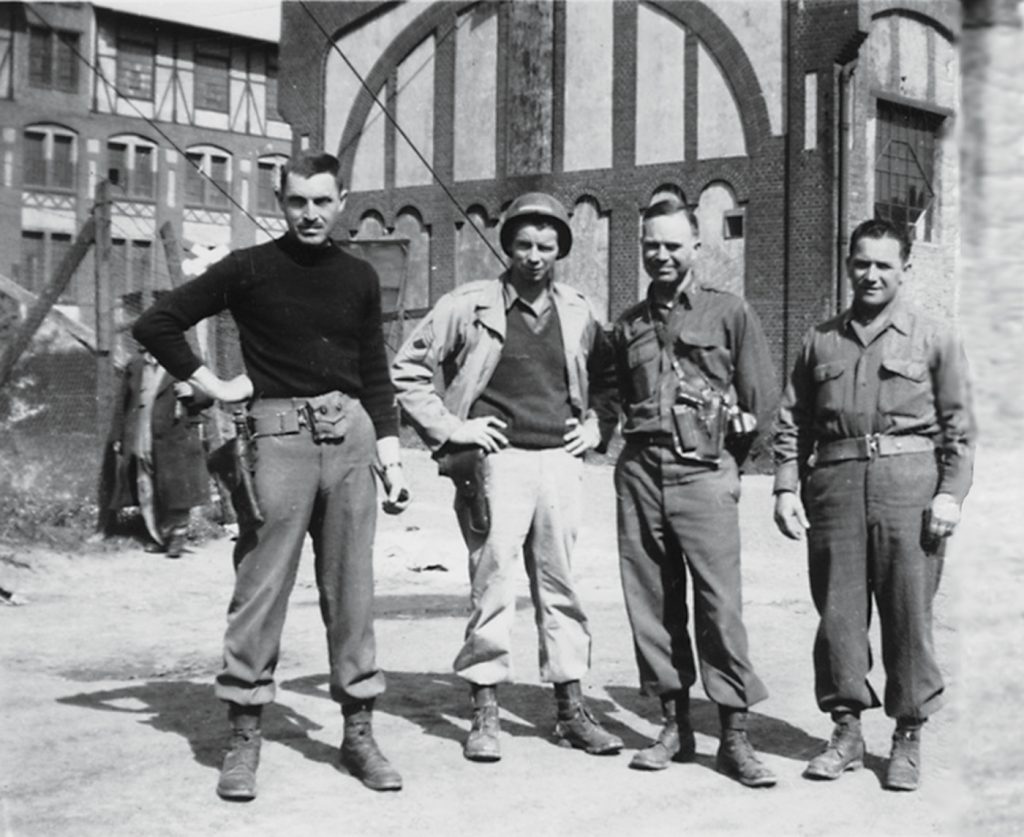 Kevin Kelley's wide-ranging work as a filmmaker spans the American experience from art and music to politics and sports, yet his films remain hyper-focused on overlooked stories from his own backyard. Kelley's latest documentary, Stout Hearted: George Stout and the Guardians of Art tells the story of a Winterset-born University of Iowa student who became an art conservator on the East Coast. During World War II, while in his mid 40s, George Stout was tasked with leading the Monuments Men, the special forces unit responsible for retrieving and restoring artworks stolen by the Nazis. With skill and resourcefulness, Stout guided his largely untrained team to transport some of the world's greatest cultural treasures to safety. Stout is also credited with pioneering advancements in the field of art restoration.
I spoke with Kelley and co-producer Marie Wilkes (who is also interim president of New Mile Media Arts, Kelley's nonprofit film production company), about the stories they discovered right at their doorstep.
This interview was edited for length and clarity.
Atticus Roberts: When you're making a film about art, do you try to teach people how to appreciate an artist's work along with their story?
Kevin Kelley: Well, I try to do two things. The first thing is, right up front, I try to tell the audience why they should be interested in this, what impact this has. And then I like to give the audience a backstory, so they have a background and then a journey. And that's what's so great about documentary films, or any film, is that you take the audience through the journey of this subject and then at the end you feel like you've been somewhere.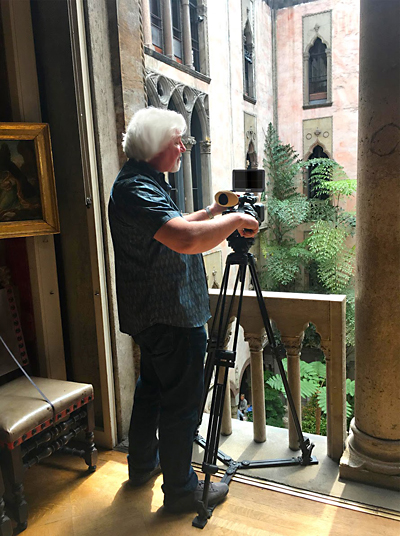 Atticus Roberts: What is the process like on your documentaries? Do you have a script you work from and return to after each interview?
Kevin Kelley: Documentaries are an emerging art form. See, the difference is we don't have a script. I want to give you a quote from Alfred Hitchcock: "In feature films the director is God; in documentary films God is the director." It's a good thing to think about when you're making documentaries, because they're not something you can just plug in, walk away, come back, and it's all rendered for you. Depending on the type of documentary we're doing, we will get an idea for interviews, but there's no narrator, nothing to be written. I like not having a narrator talk to you and tell you stuff. Instead, I like to have the people tell you, and then you can judge for yourself.
I think we've lost some of that in documentaries. You need to be open about what the truth is and try to make sure that it's there, all sides of it, so that the audience can draw its own conclusions.
Atticus Roberts: How do you feel about the recent trend in documentaries in which the filmmaker becomes a major part of the narrative?
Kevin Kelley: I'm all for anything that gets people interested in nonfiction. People always bring up Michael Moore as an example. When I talked to one of the greatest documentary filmmakers this country's produced, Albert Maysles, he was not a fan of Michael Moore. There's a generational thing for one. Maysles always believed in a style of film called direct cinema, allowing things to happen in front of the camera without much editing or manipulation. But there are different styles of documentaries out there, and I know that more people are interested in seeing documentaries now. And that's a good thing.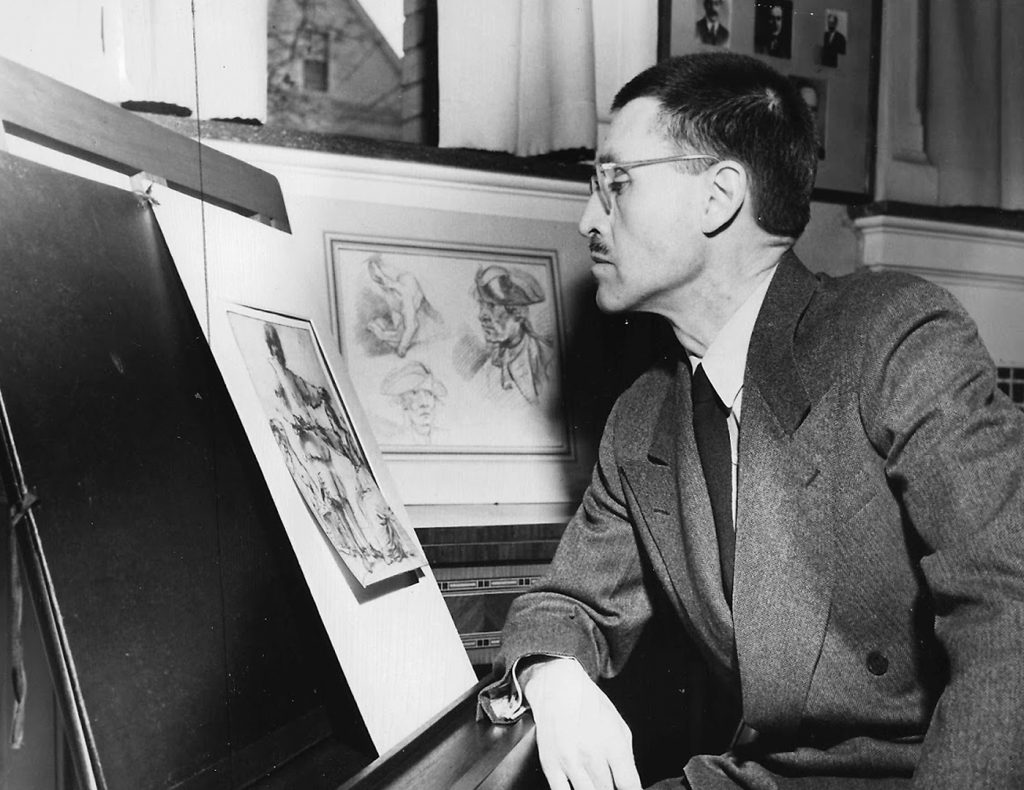 Atticus Roberts: As I was reading a bit about George Stout, I was surprised to learn about his reputation for advancing the field of art conservation. It's not a field you really picture advancing quickly. How did you approach getting the audience up to speed?
Marie Wilkes: We didn't know much about art conservation, and so we tried to give a basic background about its history. It's a progressive science [with] prodigious disagreements about where the state of the art should go.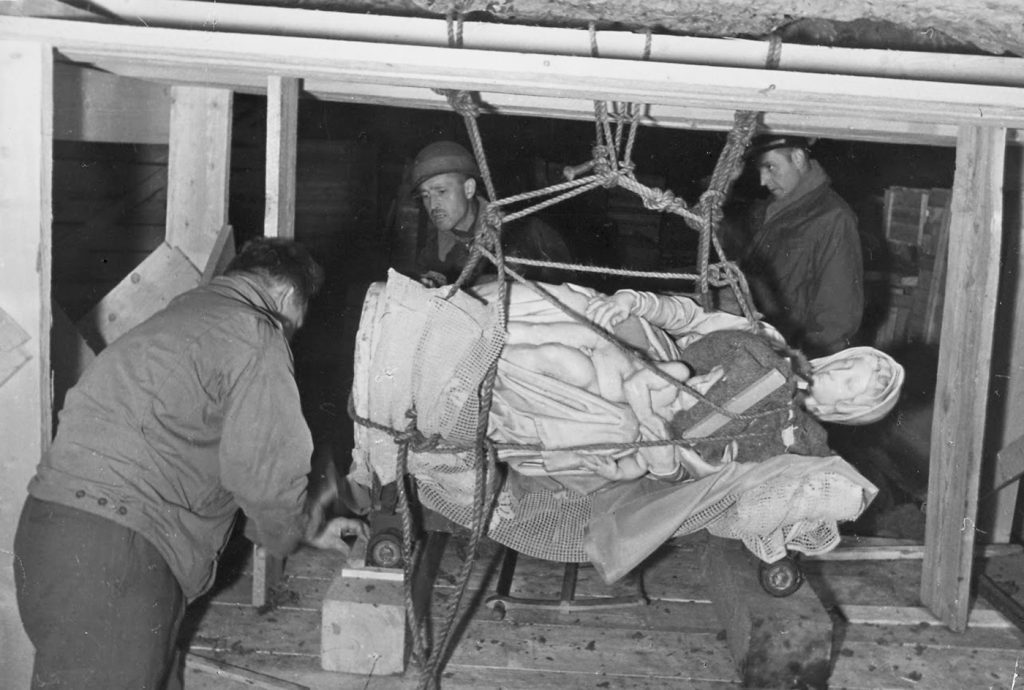 Atticus Roberts: After doing so much research about this one person—his life, his work, talking to the people he knew—was there ever any disconnect when you remembered that this is someone you never met?
Kevin Kelley: I always worry, are we giving an accurate description of this man? All we've got to go on is people who knew him. We talked to some family members—which, you know, can go either way—and looked at some of his writings. And the one thing I will say is that I think George Stout would not like a documentary about George Stout. He was a very, very modest man.
Marie Wilkes: He definitely has all the earmarks of someone from Iowa. He never boasted about himself. He did his job. He helped others when he could and continued on. And sometimes the choices that he needed to make were hard ones. He had to spend a lot of time away from his family because of WWII. But he decided that art preservation was a bigger cause than living happily at home in his mid to late 40s.
Atticus Roberts: To me, his conservation efforts in Japan during WWII seem somehow even more empathetic.
Marie Wilkes: Absolutely, he was ahead of his time—well, just in time.
Kevin Kelley: You know, throughout history, it's not the people—it's usually the leaders that cause this mayhem. And most people everywhere are good people. That's kind of my overarching theme for this film—how terrible war is for art . . . and thereby humanity.
Marie Wilkes: I hope everybody sees the film and goes home and really takes a good look at that little vase left to them by their great Aunt Maudie, and says, you know what? This is my history. What do I need to do to conserve it?
Or maybe they'll see the Carnegie library or the civic center in the middle of their town square and think, this has been here 150 years, this is important to my history! So that they can correlate that to areas like Iraq, where people are seeing their heritage taken away from them directly.
Stout Hearted: George Stout and the Guardians of Art will premiere at FilmScene in Iowa City on April 5 at 7 p.m., followed by a Q&A. Other showings are April 6 at 2 p.m. and April 8 at 6 p.m