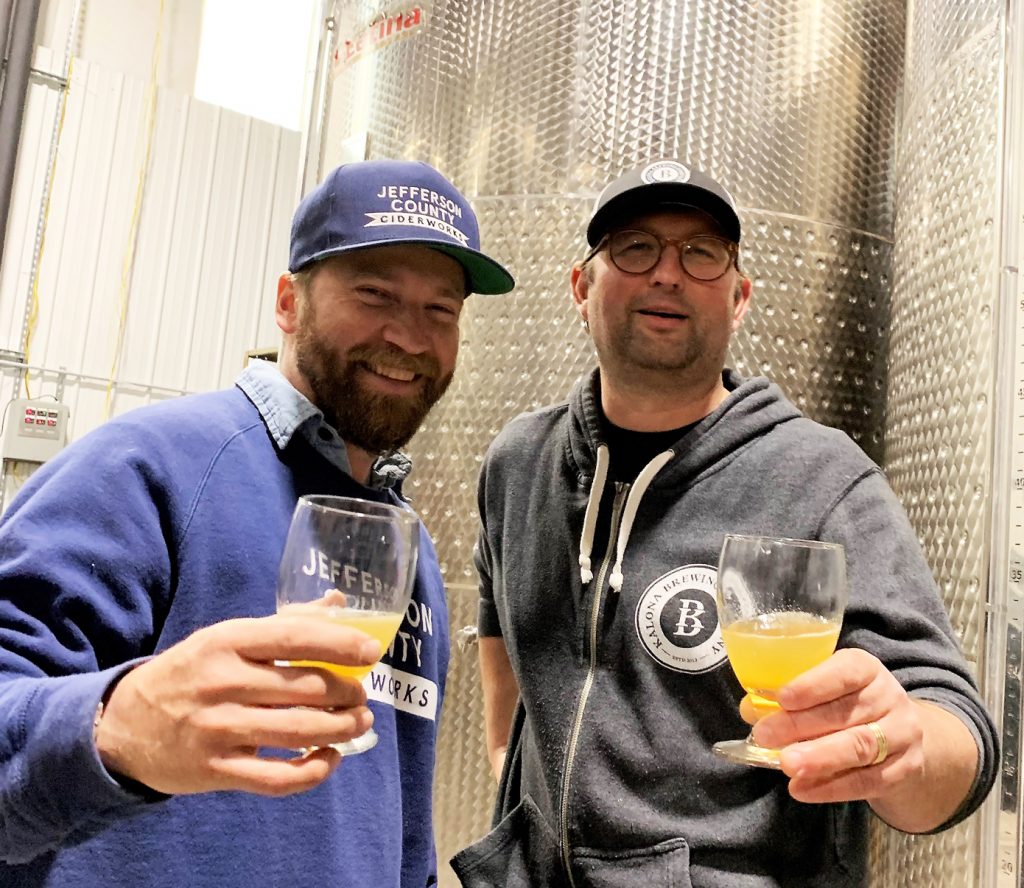 Two popular area breweries, Jefferson County Ciderworks and Kalona Brewing Company, have teamed up on a brew for Des Moines Beer Week, June 14-23, an annual event started in 2014 to recognize the growing Iowa craft beer scene.
For the collaboration challenge, a local brewery partners with another brewery, cidery, or organization of their choice to come up with a unique craft brew that premieres at DSM Brew Week. Co-owner and cidermaker Jesse Narducci, from Jefferson County Ciderworks, and head brewer Warren W. Yoder, from Kalona Brewing Company, are excited about their seasonal new graf, Squeezed.
For those unfamiliar with the term, a graf is basically "a hybrid between beer and apple juice or fermented cider," Narducci says.
"Our concoction," Yoder says, "will be a take on a popular lemonade sweet tea drink made famous by some well-known golfer or something."
"It's a play on an Arnold Palmer," Narducci clarifies. "We are making a black tea-infused cider that's slightly tart. They are making a lemon weizen, infused with lemon peel and Meyer lemon juice. It's super refreshing, easy drinking. You could have it out on the golf course or at the barbecue."
Yoder adds, "It's the best of three tastes that include a tart lemon weizen, cider, and sweet tea. Lemon peels and real Meyer lemon juice add depth of flavor. In my opinion, it would pair well with most foods brought on a picnic."
Narducci agrees. "It's something new. You don't see many of these types of collaborations. Maybe we'll broaden people's taste horizons a little—that's always interesting to us. We like to push people's interpretation of what they call cider and beer by using unique ingredients and distinctive flavors."
Jefferson County Ciderworks and Kalona Brewing Company are long-time business associates who enjoy working together, so a brew collaboration was a natural progression. "We've been in the industry a while, selling each other's products," Narducci says. "We're both self-distributing companies. We see each other a lot because I'm up there delivering products or they're down here taking products to us." He says that they already talk a lot about the business and share tips, so collaborating made sense.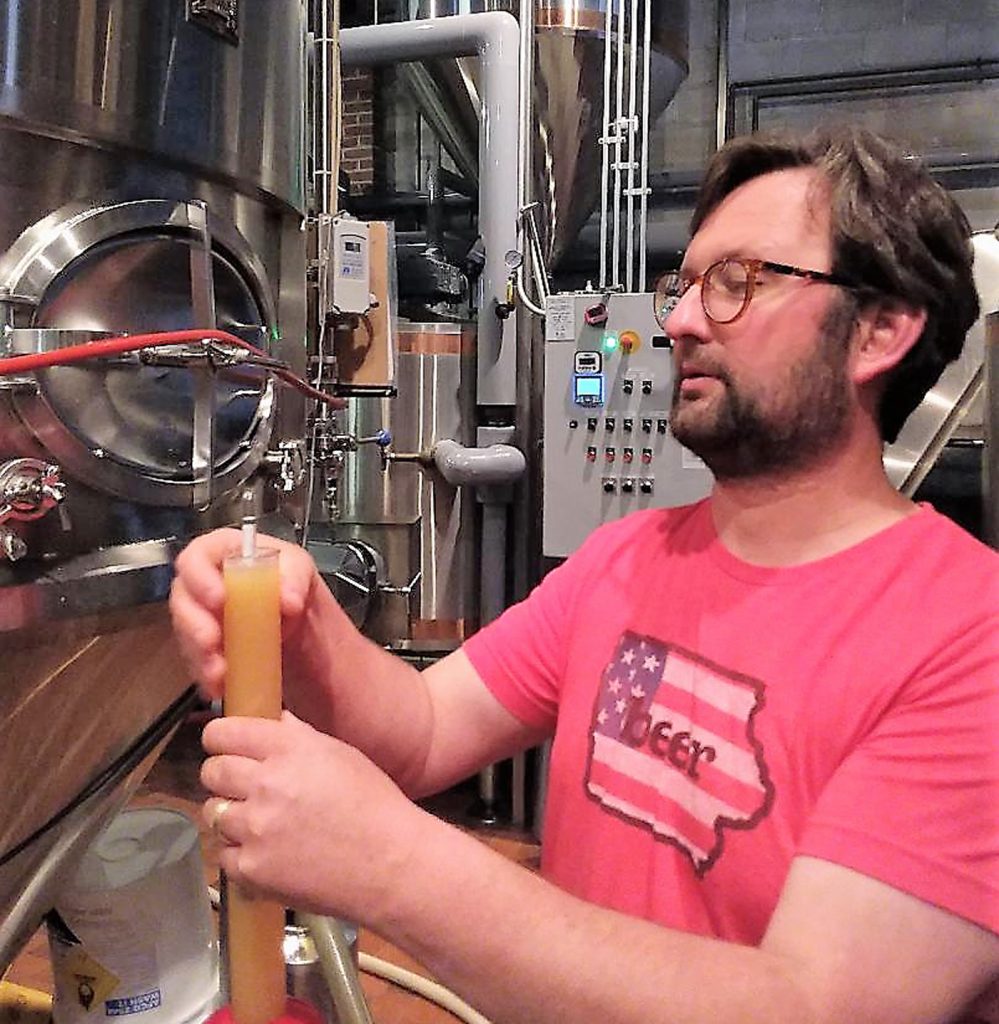 "We've had a good relationship from the start," Yoder says. "There are so many good people in the Iowa craft beer and cider scene, and that makes collaboration much easier. Jefferson County Cider has long been the featured cider at Kalona Brewing Company because it is a well-crafted and consistent cider. Plus, it's a little outside the norm for a brewery and cidery to get together on a collab."
Yoder, Narducci, and the rest of their teams have enjoyed their partnership. "It's been good working with Jesse and everyone at Jefferson County Cider," says Yoder. "Our main focus from the beginning was to have fun with it." The collaboration also gives Yoder and KBC production manager Lucas Gibson a chance to get out of the brew house and share what they've learned with others in the industry.
"I think it's really cool to work with someone else," Narducci says, "sharing work spaces and having a new set of eyes and minds to bounce ideas off of. We've seen how they use their equipment and use different techniques to achieve the same goal, which is a clean, solid product. It pushes you to think outside of your normal comfort zone, taking risks, so you can create something really special."
Squeezed premieres at the DSM Beer Week, and will be available at the Jefferson County Ciderworks and Kalona Brewing Company taprooms. It will also be available on taps around Eastern and Central Iowa and at the Jefferson County Cider tent for the Fairfield RAGBRAI stop this summer.
For more information, visit Des Moines Beer Week, Jefferson County Ciderworks, and Kalona Brewing Company.