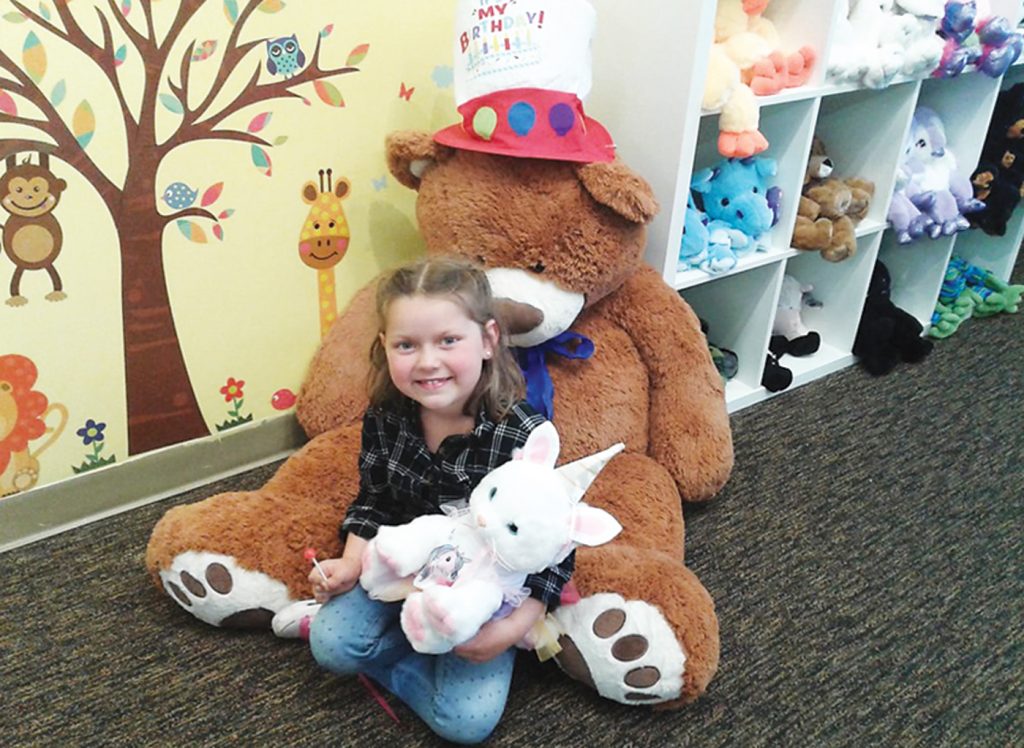 I know what you're thinking—but no. Fairfield's newest toy shop is not another Build-A-Bear. It's better! Unlike their competitor, Stuff A Bear & More allows you to hand stuff your bear, and not with a machine.
Before they opened at 53 N. Court St. on the square, owners Nancy and Dane Urban wanted two things: "To make the experience affordable and enable each person to be more a part of the process."
You can stuff a bear or other animal of your choice for a set price of $20, which includes a free t-shirt, because the Urbans feel "no bear should go home naked!" The store offers a variety of fun outfits to choose from, all priced at $10, as well as shoes for $3.
"One boy picked an eagle, then chose a Boy Scout outfit for it," says Nancy. "Another combined a horse with a police outfit. Kids are so creative!"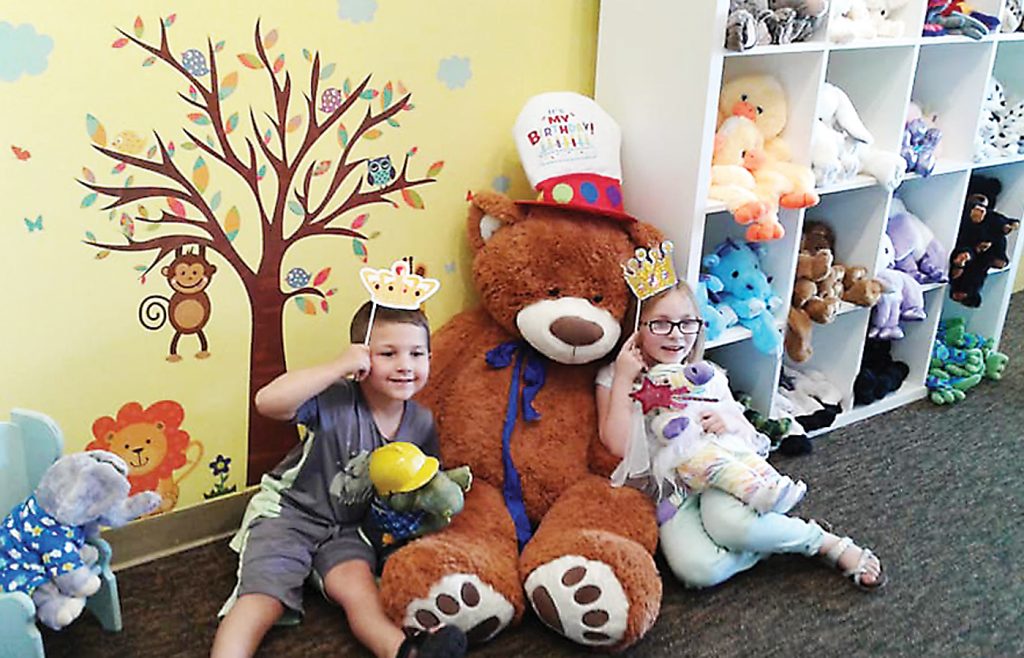 Dane and Nancy encourage a family friendly, hands-on experience. "You choose which animal you want, and kids are free to touch any toy in the store, no worrying about telling them hands off—we encourage it," says Dane.
What was the inspiration for Stuff A Bear? Moving from Florida to join their daughter, Dane and Nancy fell in love with Fairfield's small-town charm and found themselves wanting to become more than just residents. "We wanted to be a part of the community, but we also wanted to offer something the town didn't already have," Nancy says. "Dane said to me, 'Too bad you don't want to do Stuff A Bear,' which we did 11 years ago in New York—and I thought, hey! Maybe I do, and here we are."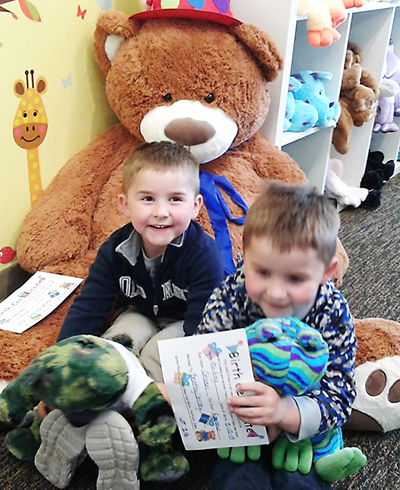 Open since May 2019, the couple has already shared some incredible experiences. They do more than provide a fun afternoon visit to the toy store. Dane and Nancy create opportunities for powerful memories.
"We have grandparents or parents leaving to the military who purchase a recordable chip to put in the bears and then record themselves saying phrases to the child."
Though Dane and Nancy say opening the store was unexpected, the story behind it is serendipitous. "Our daughter told us she was going to MUM," says Nancy, "and we didn't think anything of it until she gave us a start date, and we said, wait, we need to look into this. Where is Fairfield!?"
A friend of Dane and Nancy's knew Fairfield and MUM well, and had lived here for several years. "We looked on YouTube for videos and found an amazing artist named Tim who captures changing seasons in Fairfield to music. We fell in love, and when we got here, we told a man on the square about the videos that drew us here, and he said, 'That's me! I do those for people like you!' Everything else clicked from there."
The couple continues to receive many thanks from residents for bringing something fun to Fairfield for kids. When I ask how they feel about it now, they simply say, "Rewarding."