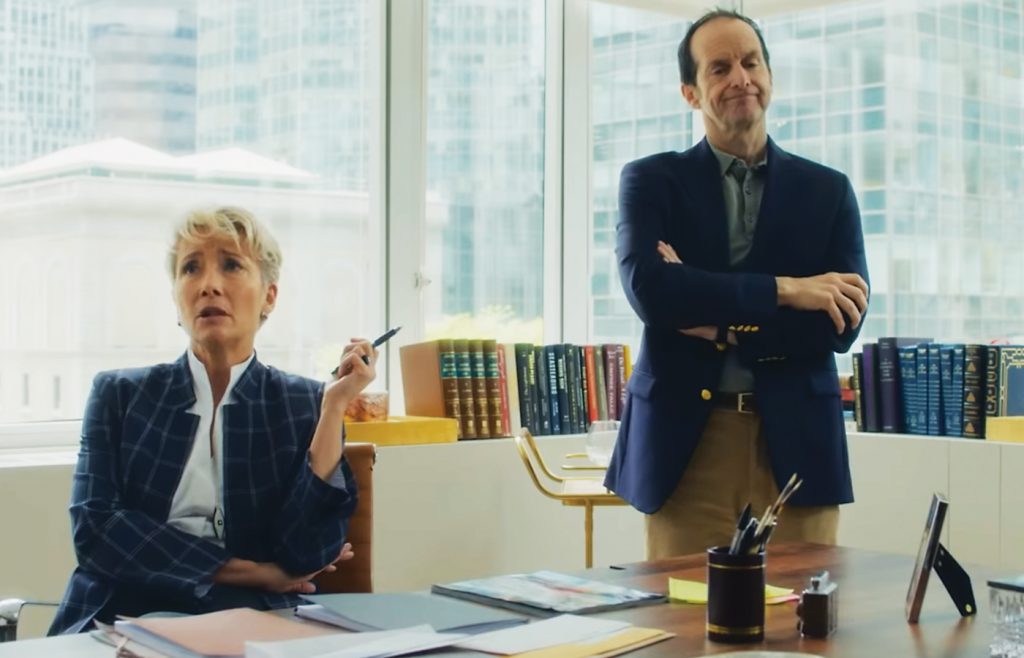 With guns blazing, Emma Thompson plays Katherine Newbury, the Miranda Priestly of late night television—that coveted time slot when America tunes in for a little release from the woes of the world.
As the only female in the late-night roster, Newbury has a military-style demeanor that cracks like a whip. It's impersonal, direct, and sugar free. She's armed with verbal bullets, and her aim is impeccable.
Late Night's Newbury runs a tight ship while keeping her distance, and she's feared by the men on her writing staff.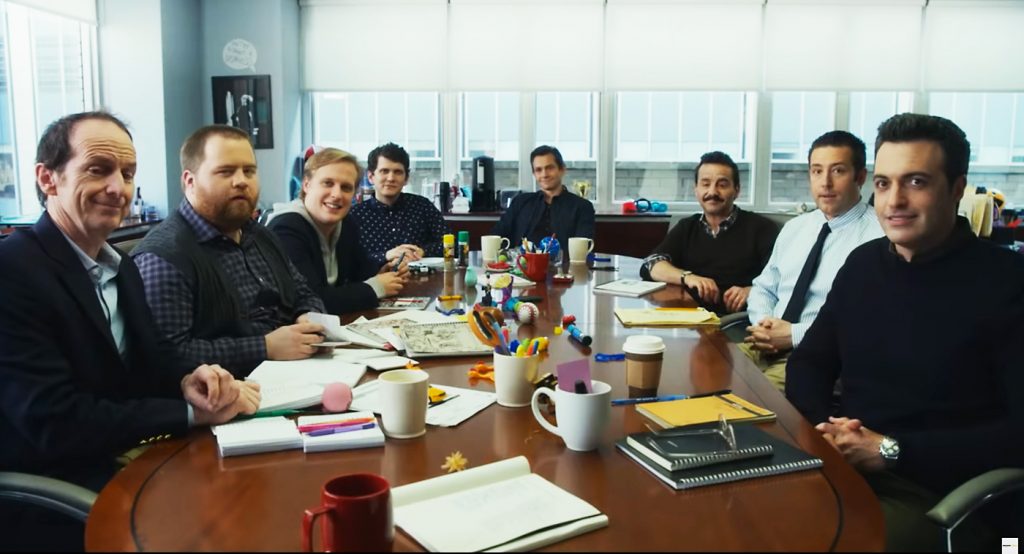 She would also be feared by the women, if there were any. When she learns that her show might be canceled, she calls her first-ever meeting in the writers' room. And facing an unfamiliar staff, she names each writer with a number to avert the distraction of having to learn their names.
But wait . . . the writing staff has just acquired a new hire named Molly, played by Mindy Kaling (who also crafted this snappy screenplay). Molly's got chutzpah. And her serendipitous timing counters her utter lack of comedy-writing experience. As a female of East Indian heritage, Molly brings overdue diversity to the writers' room.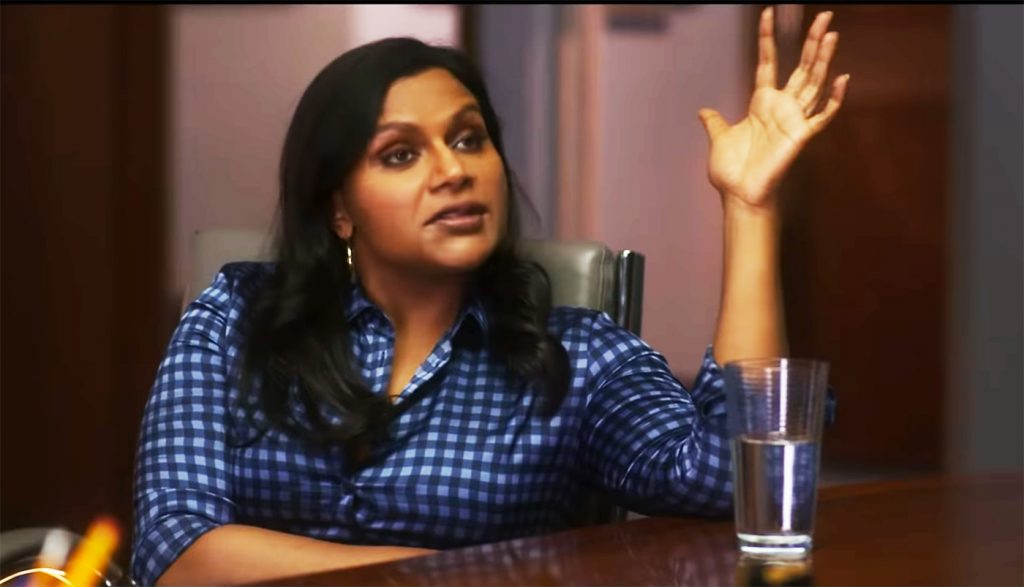 Comedy is common, but worthy comedy is rare. Late Night hits the sweet spot. Kaling's dialogue, delivered by the mighty Ms. Thompson, kicks proverbial butt . . . meaning you'll laugh your way through most of the movie. Drawing from her own history as a TV writer, actor, and self-defined diversity hire, Kaling forged her way to becoming a Hollywood player. After interning for Conan O'Brien, she was a writer and actor for the long-running comedy series The Office, followed by The Mindy Project, the streaming series that she starred in and created.
Kaling wrote Late Night specifically for Emma Thompson, whose mastery of wit makes her equally superb in comedy as in drama. And who wears her 60 years like a radiant queen. Her notable film credits include Love Actually, Saving Mr. Banks, Primary Colors (my favorite), and Sense & Sensibility, in which Thompson co-starred and for which she wrote the Oscar-winning adapted screenplay.
Kaling takes on the Hollywood issues of race, gender, and aging, all with a sense of humor. She considers Newbury's character "direct" rather than harsh. My vote? Newbury is harsh. But hysterical. As is the whole movie. Yes, there's a little fudging in the plot lines. But who cares. Late Night delivers big time. A