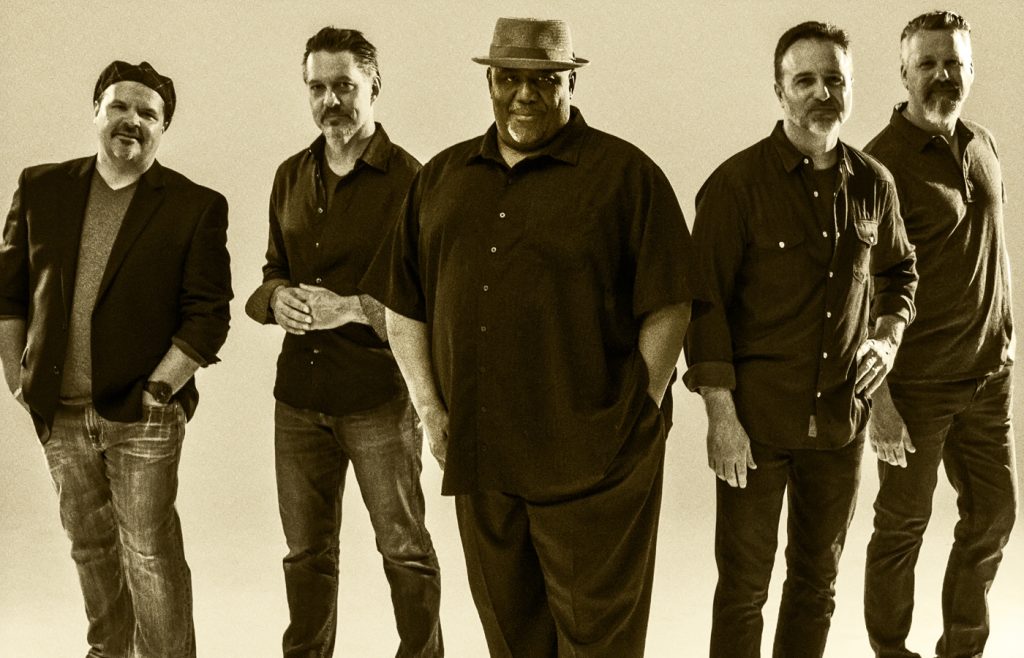 The Southeast Iowa Blues Society presents its annual Blue Ribbon Blues Fest Saturday August 3rd at the Jefferson County Fairgrounds.
This year, the event kicks off with 2018 International Blues Challenge winner Kevin "B.F." Burt. A true blues man, Kevin has a sound and charisma that captivates audiences with his amazing musical talent and storytelling lyrics. It is rare to find a blues man of this caliber who is now in demand for blues festivals around the country.
The second blues artists to take the stage will be the Ivy Ford Band. Ford has managed to take the Chicago scene by storm. In January, 2015 Ivy Ford opened for blues legend Buddy Guy at his club in Chicago, and she continues to share the stage with Chicago Blues Hall of Famers J.B. Ritchie, Joe Moss, Toronzo Cannon, and Tom Holland. Ivy fronts her awesome band and has the notable title of the "Chicago's Blues Kitten," performing selections from not just the blues genres but R&B and soul.
The Ivy Ford Band will be followed by the headliner for the evening, the Milwaukee-based Altered Five Blues Band. For 17 years, the Altered Five Blues Band has been winning audiences with a swaggering stomp of bruising, barrelhouse grit. According to Downbeat magazine, frontman Jeff Taylor "sings powerfully" and "Jeff Schroedl's live-wire guitar reaches the high bar of mixed invention and fluidity." Blues Bytes magazine declares the group has "the funkiest rhythm section outside of Memphis."
For its fourth album, Charmed & Dangerous, the quintet joined forces with Blind Pig Records, one of the world's premier blues labels. Produced by multi-Grammy-winner Tom Hambridge and featuring guests on harmonica and backing vocals, the 13 tracks of original, contemporary blues prove worthy of the recent groundswell of acclaim. American Blues Scene proclaimed the album "will be making huge waves . . . one of the year's best!" The title track has been in regular rotation on SiriusXM's Bluesville for more than a year. The band was nominated for a prestigious Blues Music Award in the category of Best Emerging Artist Album, and the song "Cookin' in Your Kitchen" won Blues Song of the Year at the 2018 Independent Music Awards.
Keeping the blues alive between each of these acts will be Iowa's Blues Hall of Famer Tony Blew.
Tickets for the Blue Ribbon Blues Fest are $25 ($20 for SIBS Members), available at Morgan's Corner Bar in Ottumwa, the Guitar Farm in New London, Weird Harold's Records in Burlington, as well as the Classic 96 Studio in Fairfield. More information on this event and the Southeast Iowa Blues Society can be found on Facebook and at SoutheastIowaBluesSociety.org.
Festival goers will be able to enjoy local favorites like Sweet & Saucy BBQ as well as domestic and craft beers from the Iowa Beer Bus. The Blue Ribbon Blues Fest is supported by a generous grant from the Fairfield Convention and Visitors Bureau.