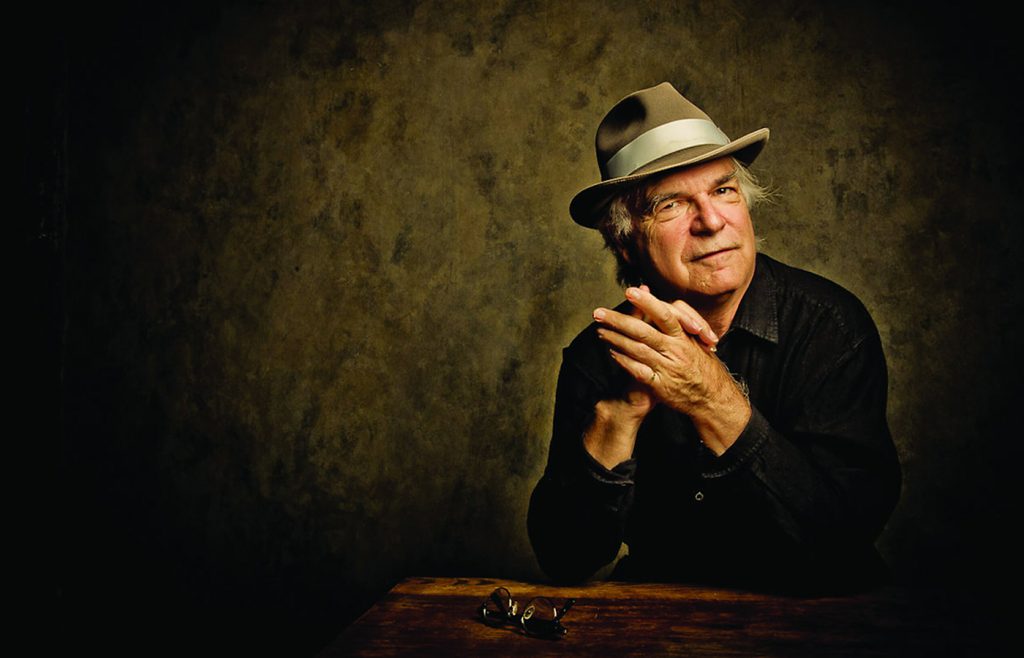 The one-and-only David Olney returns to Café Paradiso in Fairfield with Daniel Seymour on Friday, August 16, 2019, at 8 p.m.
Over the course of four decades and 25 critically acclaimed albums, Olney's unforgettable songs and powerful performances have attracted a devoted following the world over.
Luminaries like Emmylou Harris, Del McCoury, and Linda Ronstadt have recorded his songs, and notably the late singer-songwriter Townes Van Zandt put Olney on his short list of favorite songwriters, alongside Mozart, Lightnin' Hopkins, and Bob Dylan. So there's that.
Olney's musical path brought him to Nashville in 1973—the equivalent to Paris in the 1890s. He fell in with a creative cabal (Guy Clark, Steve Earle, Townes Van Zandt, Rodney Crowell, John Hiatt) whose new attitudes and creative chance-taking broadened and deepened the scope of Music City songwriting.
In a review for the Fort Worth Star Telegram, Olney was praised as "one of the most magnificent solo acoustic shows I have seen, and that includes concerts by Bruce Springsteen, Guy Clark, or anyone else you'd care to name. . . . David Olney is as good as it gets. Period."
In performance, Olney is a revelation. The shows are seamless and riveting. David will be accompanied by longtime Nashville soloist and session player, Daniel Seymour, on upright bass.
David Olney and Daniel Seymour will perform at Café Paradiso on Friday, August 16, at 8 p.m. Tickets are $12 in advance (cafeparadiso.net or at Paradiso), $15 at the show.