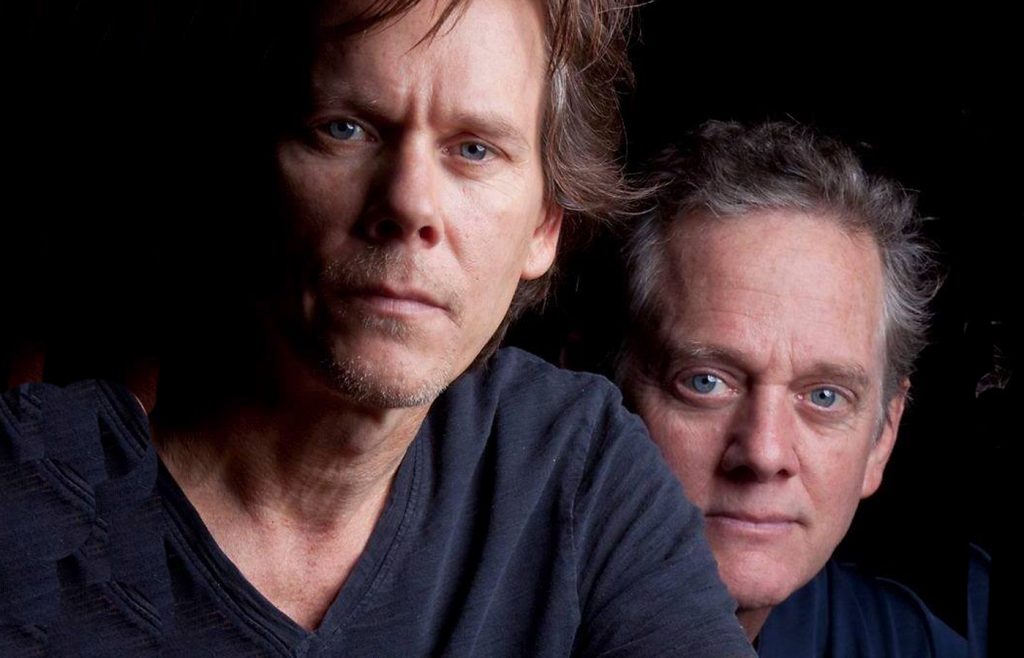 Most people would agree that there's nothing stronger, more durable, and sometimes more volatile than the bond between brothers. And when that bond includes the common goal of making music, the results can make an audience sit up and take notice. Take, for example, the Everly Brothers, the Beach Boys, and the Kinks, to name a few.
And then there's the Bacon Brothers, Kevin and Michael, performing Friday, August 23, 2019, at Riverside Casino at 8 p.m.
Fiercely devoted to making music, the two siblings have spent more than 20 years working the road and paying their dues, resulting in nine albums—Forosoco (1997), Getting There (1999), Can't Complain (2001), Live: The No Food Jokes Tour (2003), White Knuckles (2005), New Year's Day (2009), Philadelphia Road (2011) 36 Cents (2014), and The Bacon Brothers (2018). The Bacon Brothers perform Friday, August 23, 2019, at Riverside Casino at 8 p.m.
Their sound spans the realms of rock, soul, folk, and Americana. Never content to be typecast, they're undeterred by fame, fortune, or the pitfalls that frequently obstruct the path to success.
Kevin Bacon is an award-winning actor with 80 films and dozens of television and stage credits to his name, resulting in numerous Emmy and Screen Actors Guild nominations. Older brother Michael initially began making music in their native Philadelphia before moving to Nashville, where his songwriting career blossomed by leaps and bounds. An Emmy-winning composer, he most recently scored the documentary That Way Madness Lies, currently on the festival circuit.
While casual observers may be awed by the Bacons' Hollywood credentials, critics have been quick to note that the brothers eschew any hint of glitz and glamour in favor of determination and drive.
The Bacon Brothers is Michael on vocals, guitar, and cello, and Kevin on vocals, guitar, and percussion, along with the band that's been with them since the beginning: Paul Guzzone (bass, backing vocals), Joe Mennonna (keyboards, accordion), Tim Quick (lead guitar, mandolin, and backing vocals) and Frank Vilardi (drums).
Tickets are $50, $35 and $25. Tickets are available by calling 877-677-3456.
Doors open at 7 p.m.