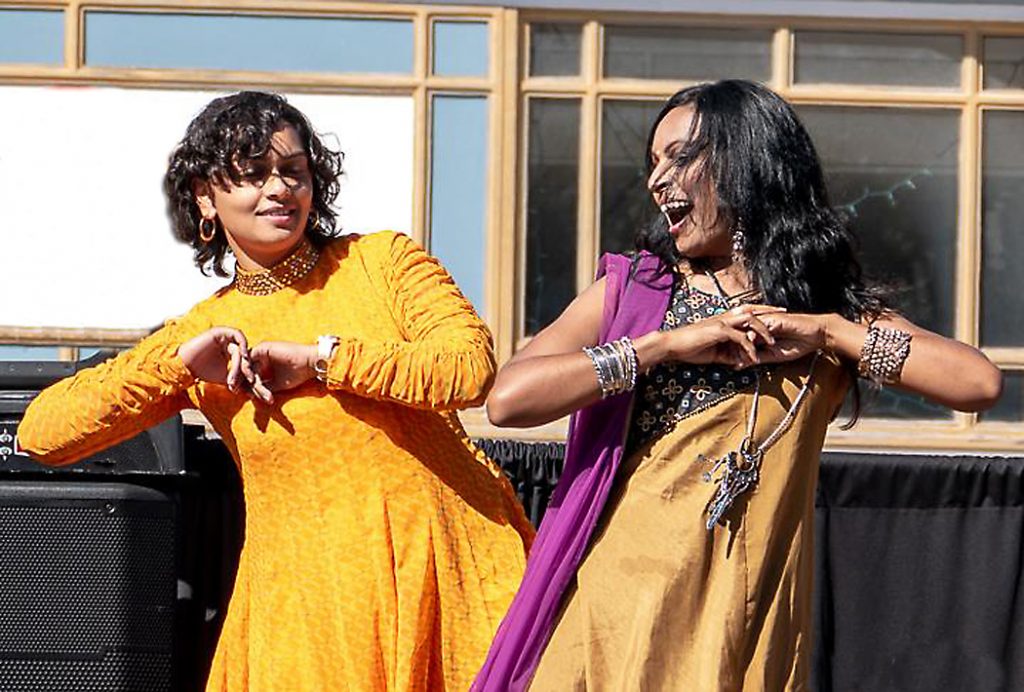 The World Fair Field International Festival is back on the Fairfield square on Saturday, September 14, boasting colorful country exhibits from local and visiting members of the community, tasty dishes from around the world, and free live music from noon to 10 p.m.
The event begins at Howard Park with the Parade of Colors to the Fairfield square, led by internationally renowned musician Tim Britton playing his Irish pipes.
Enjoy all-day song and dance from Asia, Africa, Europe, and Central and North America, with some new acts and others returning from last year.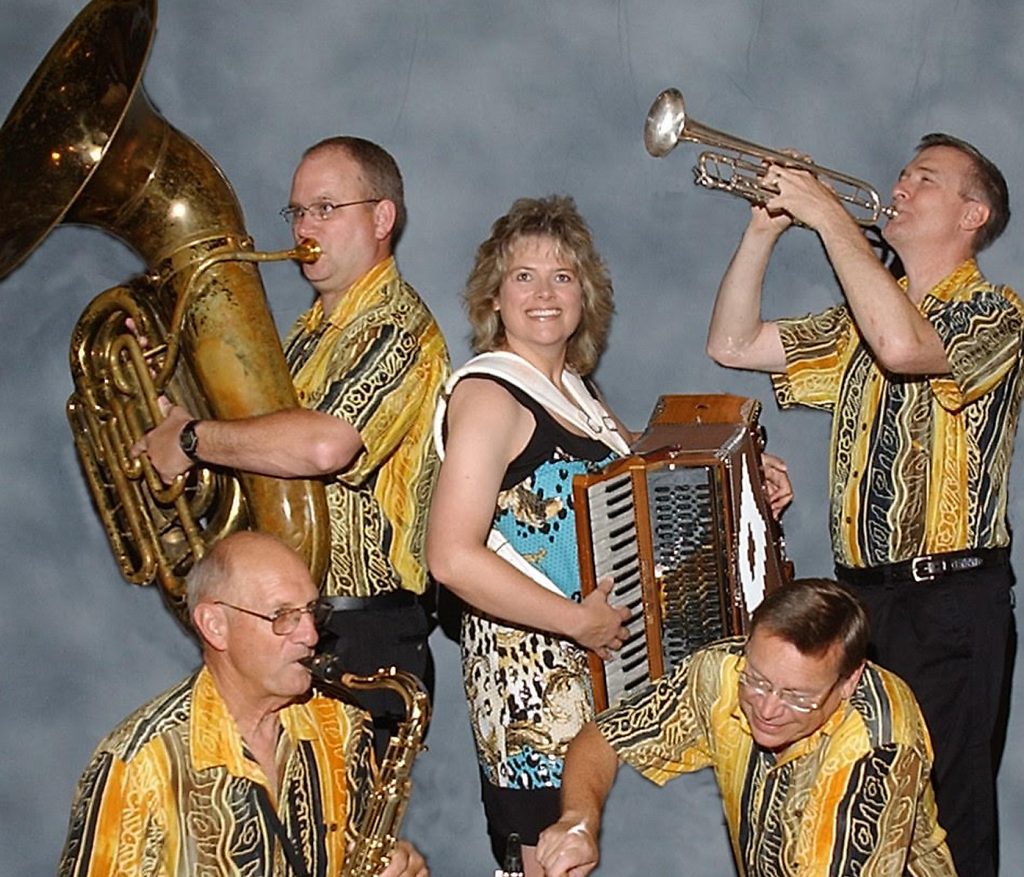 At the main north stage, the festival will officially begin with a Native Blessing and opening speech by Mayor Ed Malloy. Sit back and listen, or get up and dance to a variety of lively beats from Bambu, playing Latin-flair rock and hip hop; Barefoot Becky & the Ivanhoe Dutchmen from Mt. Vernon, with polka tunes and dances; Amine Kouider, Karen Aoki & Friends, playing music from Algeria and beyond; Tim Britton & Friends, with Irish music; the Fairtown Ramblers, playing multicultural folk, Jonas Magram Jazz Quartet, bringing Latin jazz; and Foliba West African Drum Ensemble, plus cultural presentations and a few surprises. See the complete performance schedule below.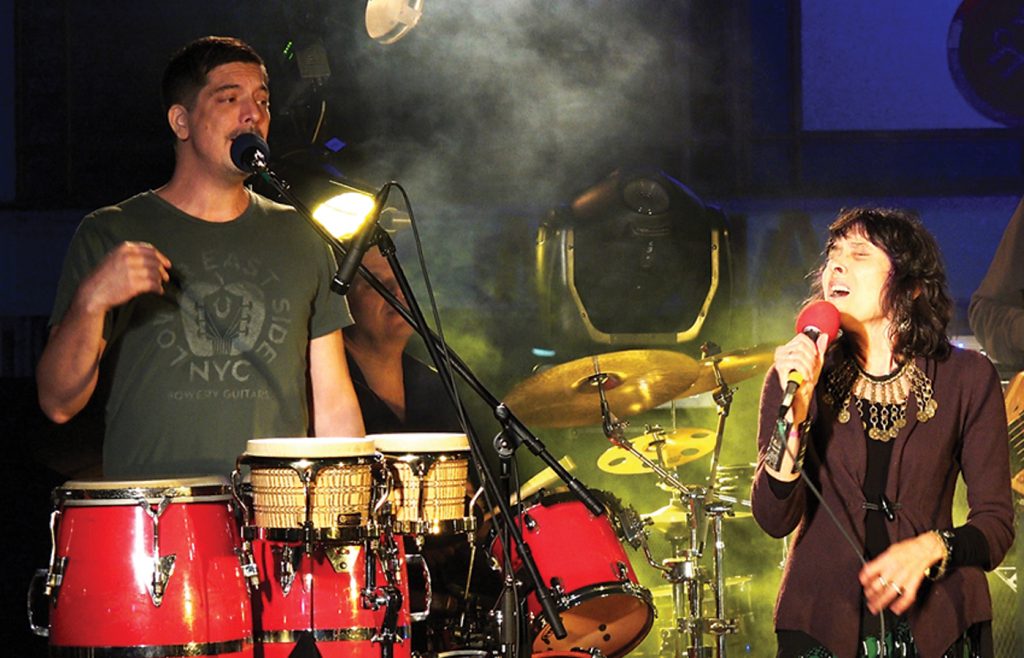 Got kids? The public library setting up a Passport Game with prizes for children of all ages. A mini train will carry small ones "around the world to several continents." Lawn games will also be available.
Food vendors bring lively international flavors—including Just Tacos, Neerja's Indian Food, and Addis Ethiopian—in addition to delicious food provided by local restaurants.
Love to bake? Let a team of celebrity judges taste your favorite international treat as you compete for prizes. Last year, 15 delicious entries using recipes from many different countries were lovingly and expertly baked for judging by Chef Curtis Goudy from HyVee Foods, Eric Rusch of Breadtopia, and Steve Boss of Great Taste TV. Find info and registration forms at WorldFairfield.org or email fairfieldculturalalliance@gmail.com.
Last September, over 600 happy Iowans had fun at the first World Fair Field Festival on the square. This year, you can come and make it even bigger and better!
In case of rain, the event will be moved to the Fairfield Arts and Convention Center.
Performance Schedule
12:30 p.m. Foliba, West African Drumming
1:30 p.m. Music and Dance of India
2:10 p.m. Fairtown Ramblers presenting klezmer and folk dance tunes
3:00 p.m. Fairfield School of Aikido Introduction and
Demonstration
3:30 p.m. Magram Jazz Quintet, Latin Jazz
4:30 p.m. Amarnath Mukta, Didgeridoo Music from Australia
5:00 p.m. Skunk River Medicine Show, ragtime guitar and American roots music
6:30 p.m. Barefoot Becky & the Ivanhoe Dutchmen performing Central European Polka and folk dance music
7:30 p.m. Amine Kouider & Karen Aoki playing acoustic music from Algeria and Japan
8:00 p.m. Legendary Irish piper Tim Britton performs with renowned Irish musician Pat Egan, with Irish dancing by Lucia Papp
9:00 p.m. Baraka: Amine Kouider & Karen Aoki with friends kick off the North African dance party
9:30 p.m. Bambu presents rockin' hip-hop with a Latin flair to dance the night away!
The 2019 World Fair Field Festival is sponsored by the Fairfield Cultural Alliance, the City of Fairfield, the Fairfield Convention and Visitors Bureau, First Community Credit Union, Fairfield First!, and Cambridge Foundation. Hinshaw Trailers provided the stage. Donations of any size will be much appreciated and are tax deductible. See WorldFairfield.org or email fairfieldculturalalliance@gmail.com.