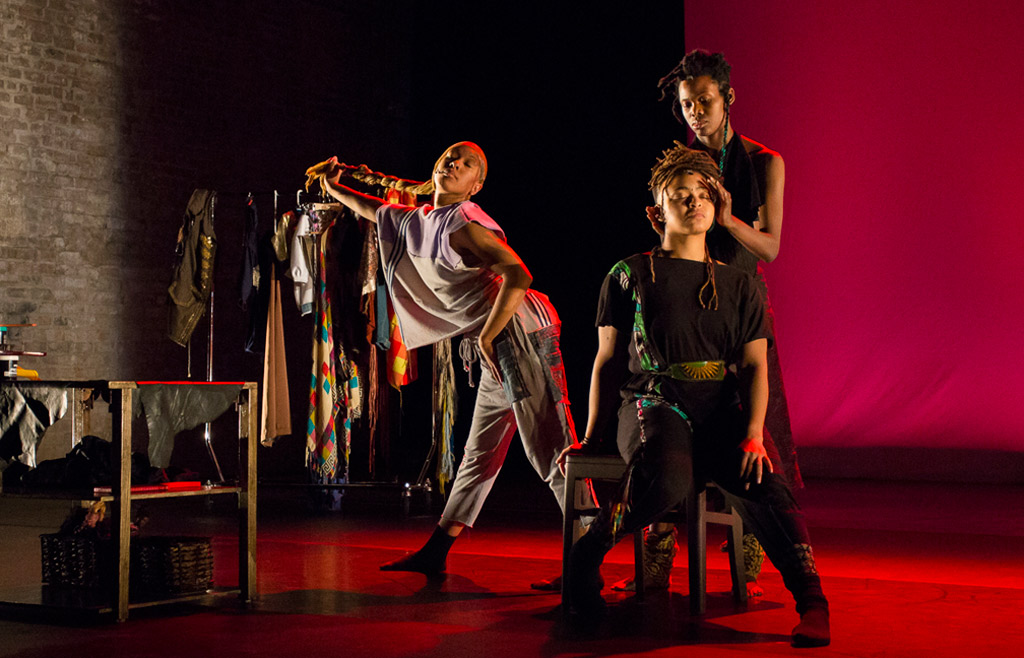 Founded in 1984 by choreographer Jawole Willa Jo Zollar and based in Brooklyn, New York, Urban Bush Women seeks to bring the untold and under-told histories and stories of disenfranchised people to light through dance.
Drawn from personal and public narratives centered on individual identity in a collective culture, Hair & Other Stories will be presented at Hancher Auditorium on Saturday, September 12, investigating issues of body image, race, gender identity, and economic inequity. With humor, poignancy, and thoughtfulness, Urban Bush Women—in a stirring contemporary dance performance that pushes the boundaries of storytelling through spoken word, movement, and singing—enacts the everyday pursuit of the extraordinary.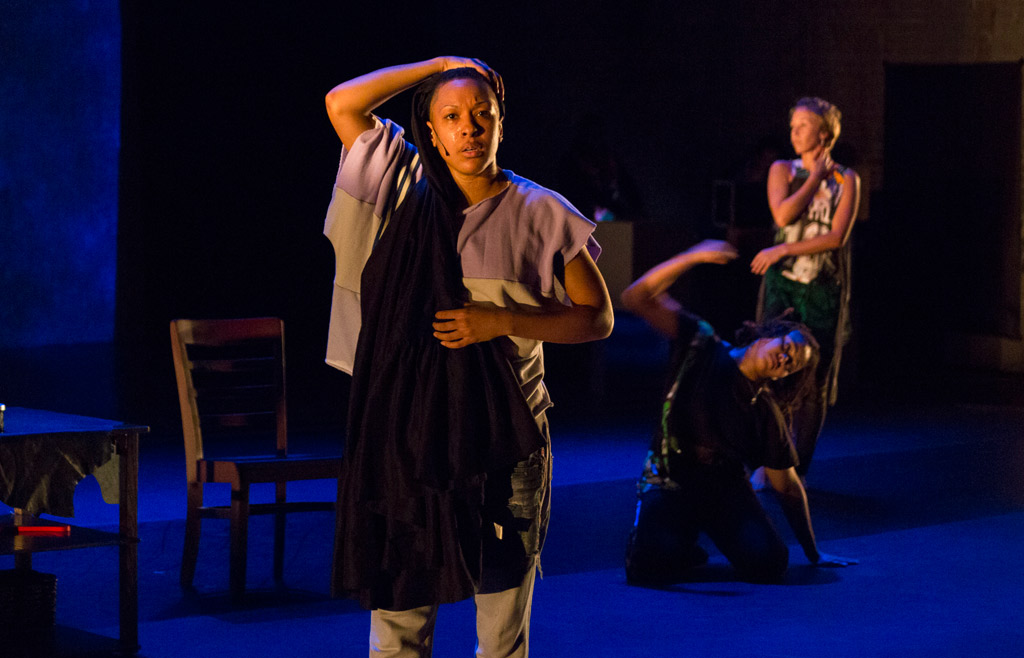 Hair & Other Stories begins at 7:30 p.m., and the audience is invited to join the cast for a discussion in Stanley Café immediately following the conclusion of the performance.
Urban Bush Women (UBW) will also create work for the UI Department of Dance's Dance Gala, In Motion, which will be presented on the Hancher stage November 15 and 16, 2019.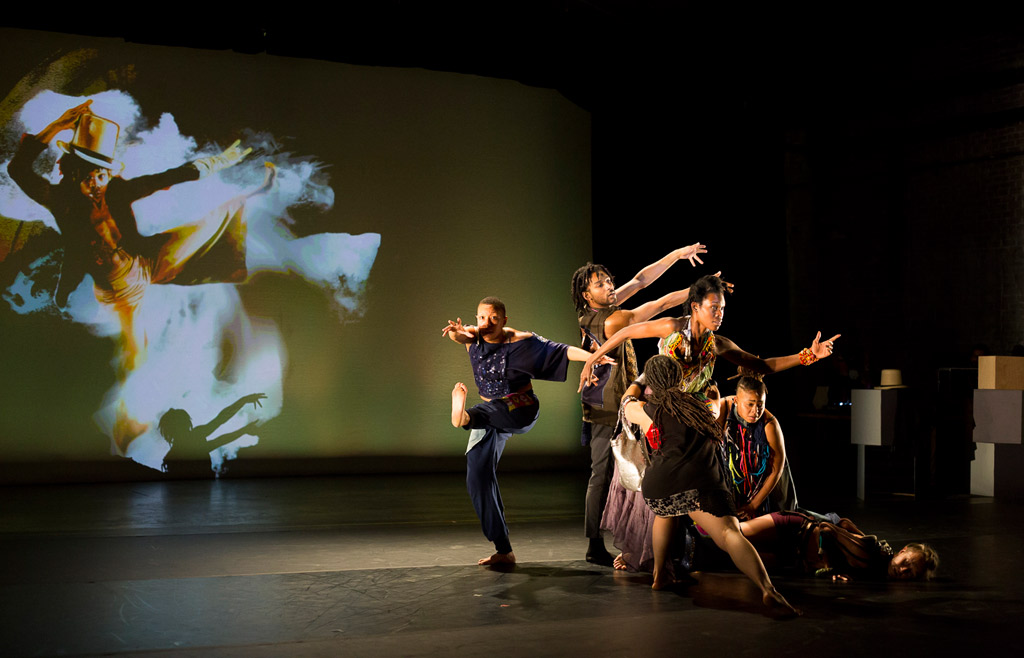 As UBW celebrates its 35th Anniversary year, they continue to use dance as both the message and the medium to bring together diverse audiences through community collaborations.
As part of a community engagement series surrounding Hair & Other Stories, Urban Bush Women and Hancher auditorium are partnering with the African American Museum of Iowa to present Hair Party (Getting it Done), a free event connected to the museum's 2019-2020 exhibit, Untangling the Roots.
Using the deceptively simple topic of hair as the organizing principle, and exploring how color, length, and varying degrees of curl affect definitions of "good hair" and "bad hair" both within and outside of the African American community, Hair Parties encourage participants to re-examine closely held beliefs about themselves, society, class, race, gender, age, and individual beauty. Political, fun, and sometimes raucous, Hair Parties combine conversation, guided movement explorations, and performance highlights from UBW's Hair & Other Stories.
The intimate, informal Hair Party gathering on Thursday, September 19, at 7 p.m. is free, but space is limited, so an RSVP is required. The African American Museum of Iowa is located at 55 12th Ave. SE in Cedar Rapids. (319) 862-2101. BlackIowa.org.
For tickets to Hair & Other Stories at Hancher, visit their website or call 1-800-HANCHER.