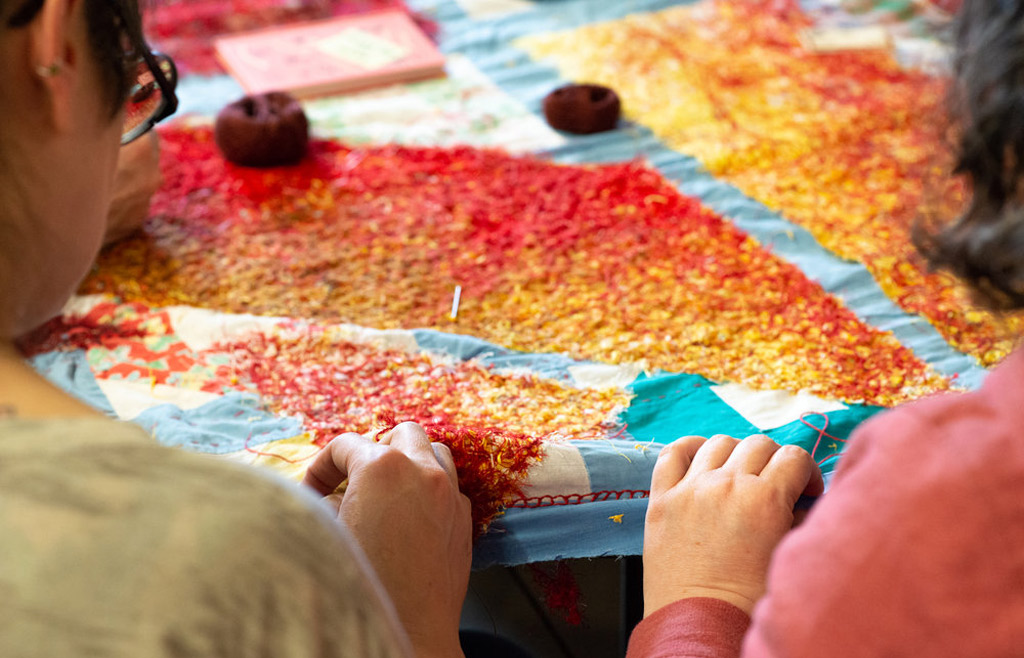 Olson-Larsen Galleries of West Des Moines commemorates a 40-year history of being a woman-owned art gallery with an astounding exhibition of artwork by women. Eight artists were chosen for Women's Work, a dynamic showing of abstract and representational art spanning a multitude of media and processes. The show is now open for viewing and will run through November 30, 2019.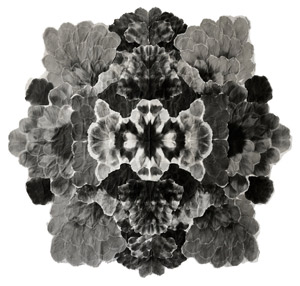 The exhibition is a meticulous feast of diverse abstract styles inspiring curiosity and awe. The artists represented are Diana Behl, Jen P. Harris, Anna Lambrini Moisiadis, Catherine Reinhart, April South-Olson, Molly Spain, Priscilla Steele, and Allison Svoboda.
A range of sizes and media are represented in Women's Work; the smallest piece is 6" x 7" and the largest is about 5 feet tall. Media includes encaustic, cut paper, ink drawing, collage, intaglio, monoprint, and video projection.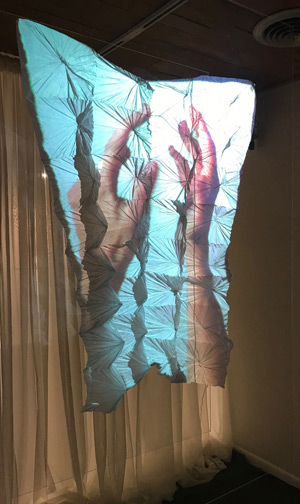 Olson-Larsen Gallery Manager Alyss Vernon describes of one the larger pieces: "Molly Spain created an immersive installation in the gallery by suspending sheets of acrylic from the ceiling, attaching one of her beautifully folded paper sculptures to the acrylic, and [projecting] a video of her rotating hands onto the paper. It's a fantastic exercise in challenging perception—as you walk all the way around … the dimensionality and shape of the paper and imagery shifts with your movement."
One of the artists in the show, Catherine Reinhart, of Ames, will be hosting a community-oriented and uniquely meditative workshop in the gallery on October 26, 2019. Her Collective Mending Session workshop is one of several taking place in Central Iowa this year.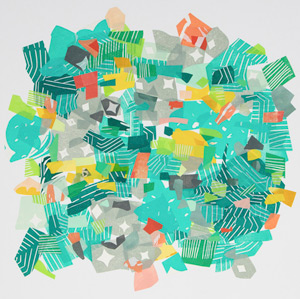 The Collective Mending Sessions are a series of socially engaged workshops centered on collaboratively mending a quilt. It aims to "cultivate care for cloth and community" through the learning and group practice of hand mending skills. The project includes resources for ongoing learning, as well as an interactive library.
"It is my pleasure to help share the vision of 'Cultivating Care for Cloth and Community' behind this series of workshops Reinhart has embarked on," says Alyss Vernon.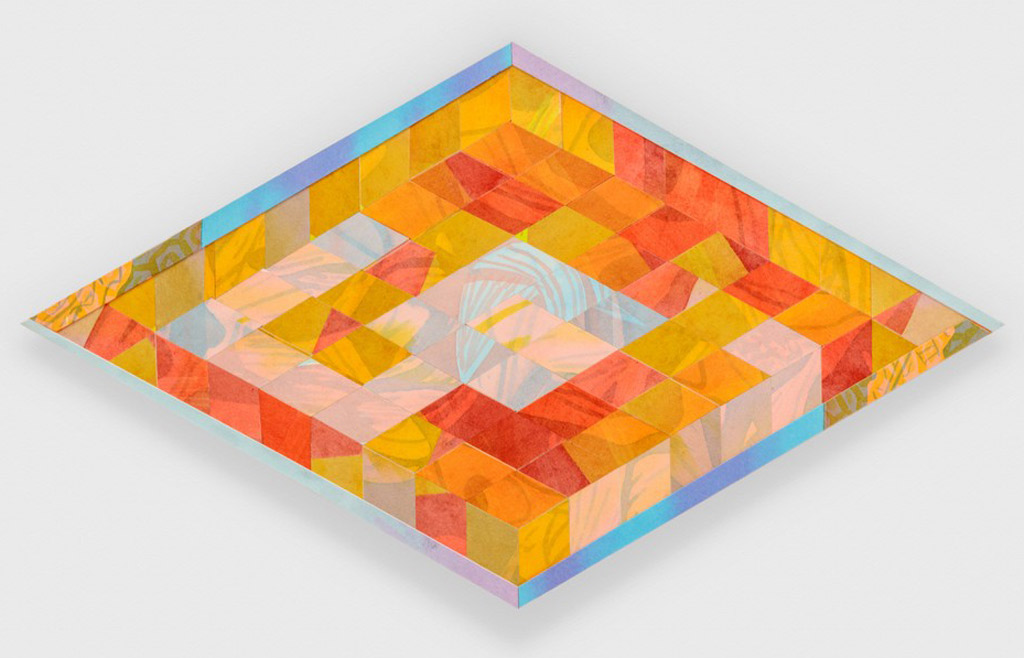 Adds Reinhart, "It all started with a tattered quilt from my teenage years that I told my mother to discard. Being wise, she did not. In 2018, this quilt returned to me and thus began the slow work of hand mending.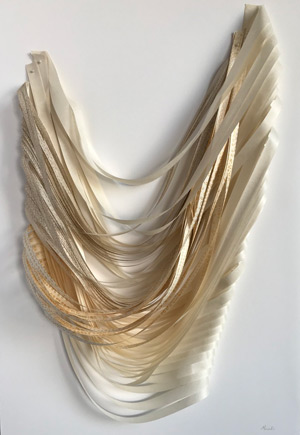 "I quickly realized that I needed and wanted help repairing this object. The Collective Mending Sessions was born."
Sharon Stewart, a community partner and owner of Lockwood Cafe, says, "The project, in concept and execution, is a beautiful, multilayered metaphor for the work that needs to happen to mend the political, social, and economic divisions in our nation."
An RSVP for the October 26 workshop is kindly requested though not required to attend.
Additional Collective Mending Sessions are in the works. Please check the artist's website for updates:
Olson Larsen Gallery, Des Moines • October 26, 2019, 1–4 p.m.
Farnham Gallery, Indianola • November 2019, date TBA
ISU Design on Main Gallery, Ames • January 18, 2020, 6–9 p.m.
Osceola, location TBA • February 2020, date and time TBA

Lockwood Cafe, Ames • Tuesdays in March, 10 a.m.–1 p.m.

Olsen Larsen Galleries is located at 203 Fifth Street in West Des Moines.